"Phew! There has to be an easier way to make a living!" Peter thought.
"And if there isn't, then there ought to be!
My public thinks that being a photographer is a cinch!
But ... Boy! If they only knew!"
But now that he had a few minutes, he could sit down and just relax!
There was his trusty can of Prince Albert tobacco!
It had been a good number of years since the can had any tobacco in it, now hadn't it?
The can was not unused and empty however!
Far from it!
Now if he could just find his favorite pipe ...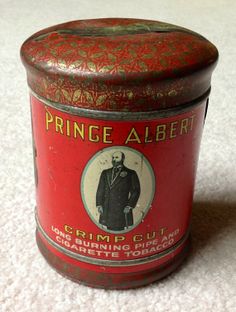 Ah! There it is!
Pack and tamp it carefully now ...
Mustn't be in a rush ...
Some things cannot be hurried ...
The pipe was burning nicely tonight ...
Not too hot as it could be at times ...
Peter felt his mind growing pleasantly foggy ...
And, my! But was he ever getting sleepy ...
He could hardly keep his eyes open ...
And then the pipe went out and fell in his lap as Peter dozed and then slept ...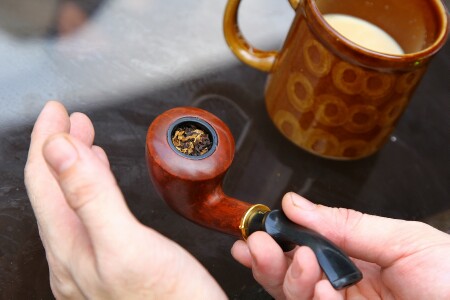 "Oooh! Is that for me?
Delphine enthused as Peter came at her brandishing his Genuine Reproduction Simulated Bowie Knife!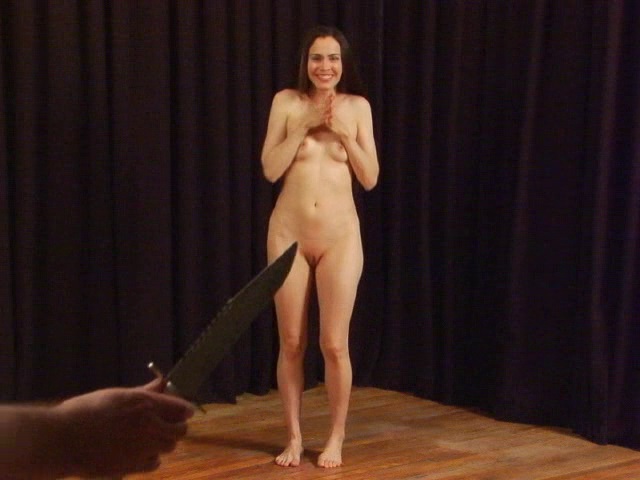 "It can be if you would have it so, Delphine!" Peter assured her.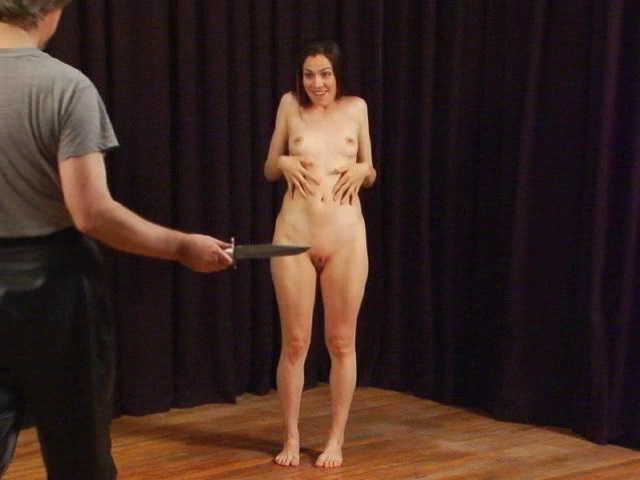 "It sure looks long and hard, doesn't it, Peter?"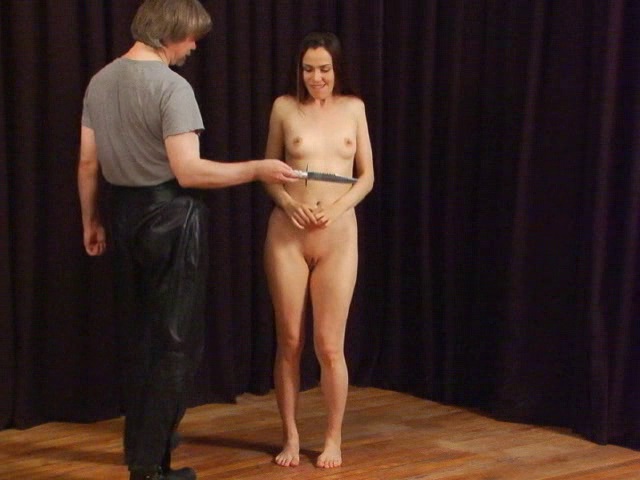 "Oh, it most certainly is!
Now then, Delphine ...
We can do this quickly if you'd like?
A single thrust through your chest and into your heart ..."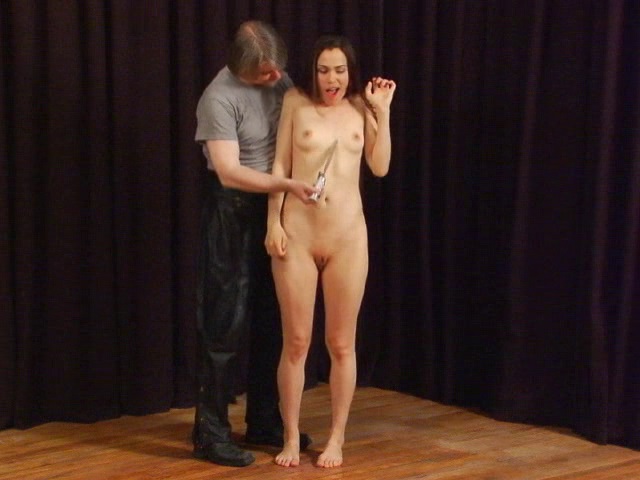 "Or we could shove this blade into your lower belly ...
And then open you like a can of beans!"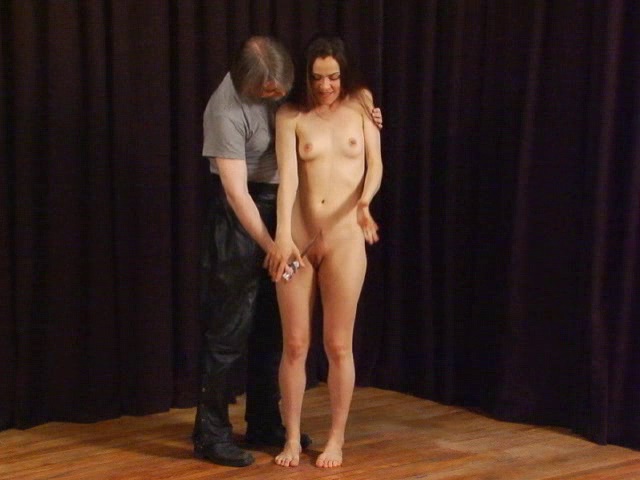 "Or we can use your navel as a sort of pilot hole to guide the knife into your gut!
Would you like that?"
And it seemed to Peter from the expression on her face that Delphine opted for a thrust to her navel ...
"Let me do it!" She demanded.
"Sure thing, Delphine! I'm only here to help!"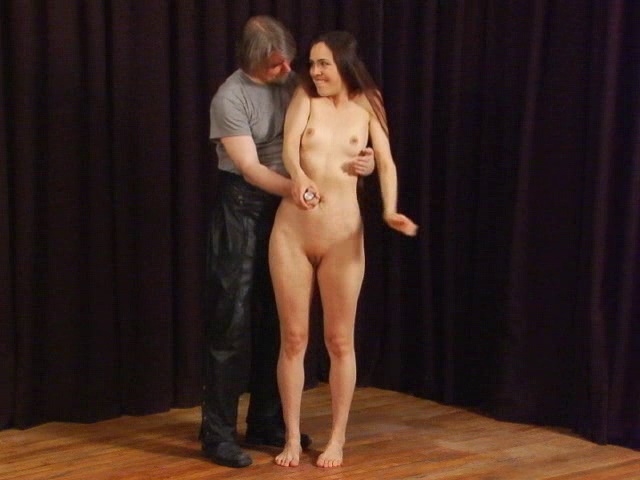 "Ow! That hurts!"
"Easy does it, now! Don't pull the knife too quickly!"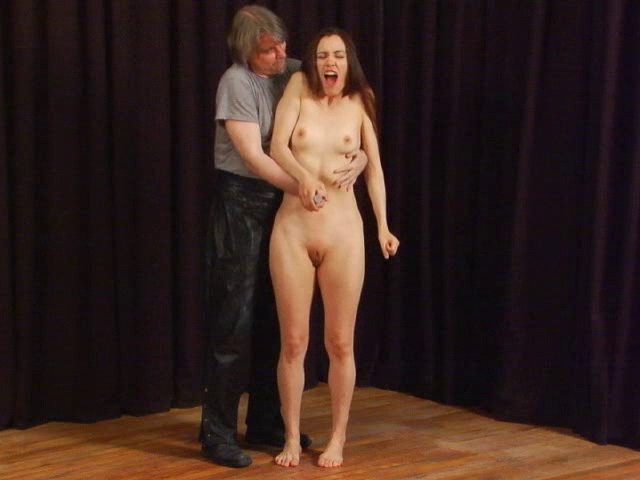 "That's more like it!"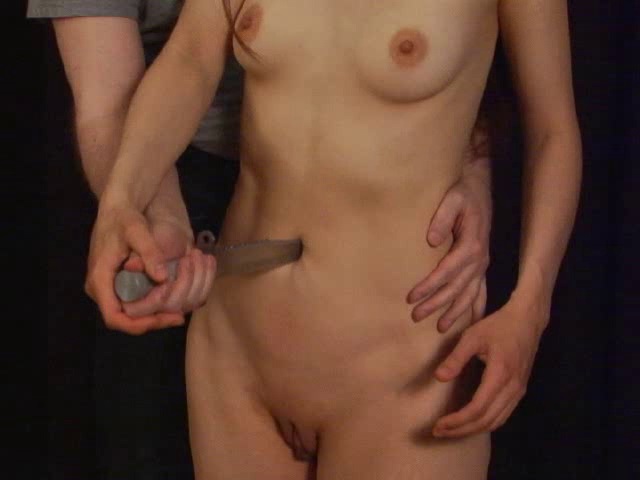 "Now then ... Just a little at a time ..."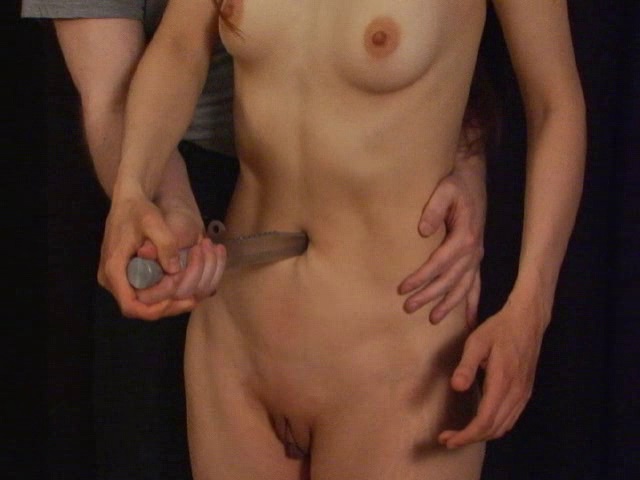 "Now pull just a little bit harder ..."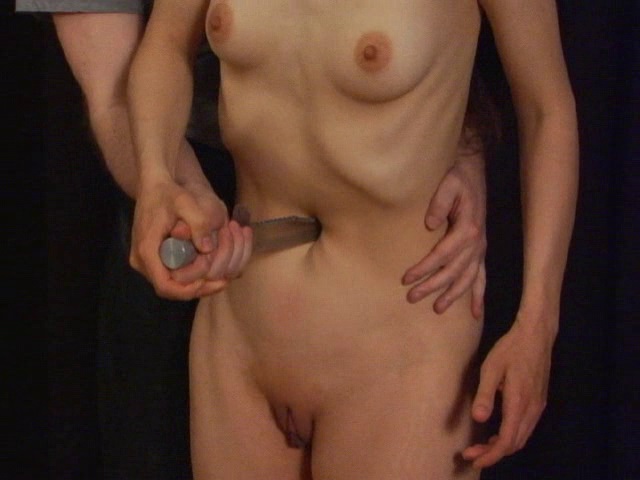 "That's it! You're almost there!"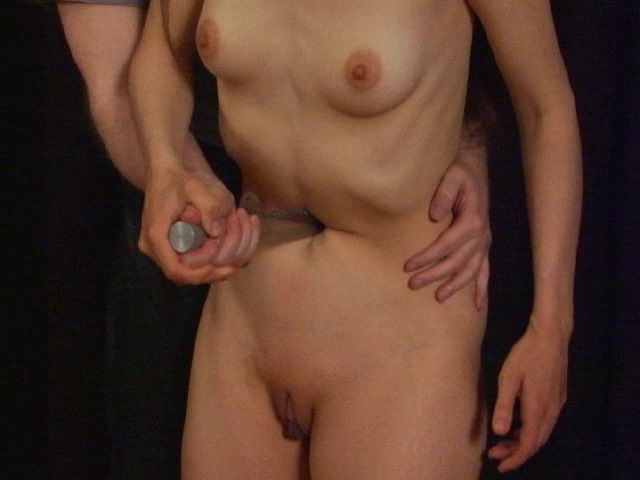 "OmiGod! It's gonna..!"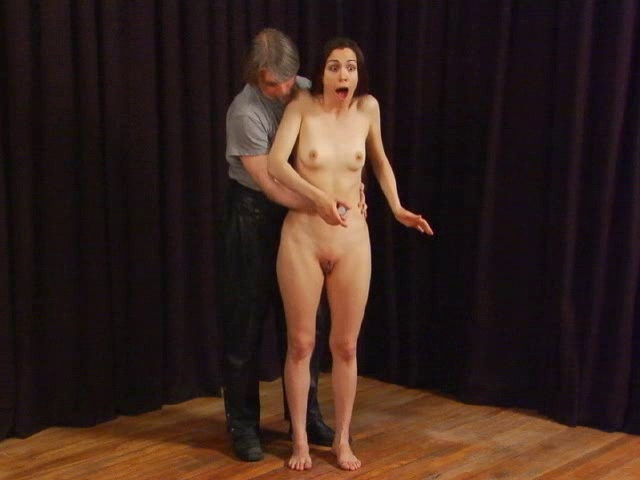 "AAH-OOH-AWWK!"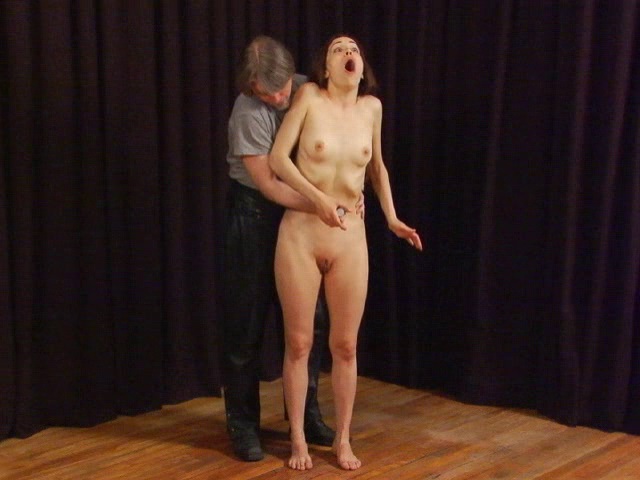 "Now you see?"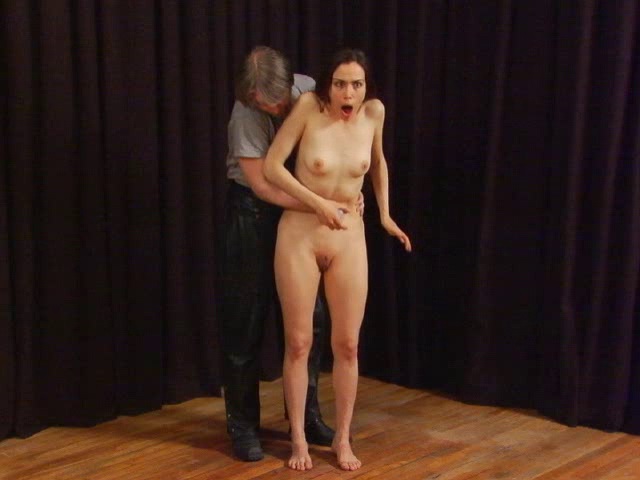 "There's really nothing to it!"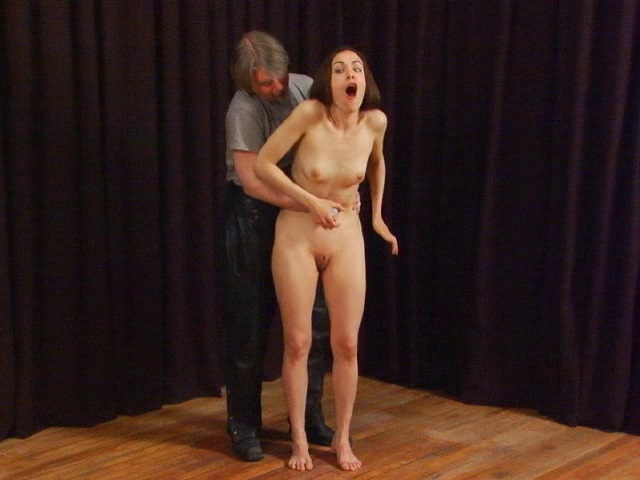 "That wasn't so difficult now, was it?"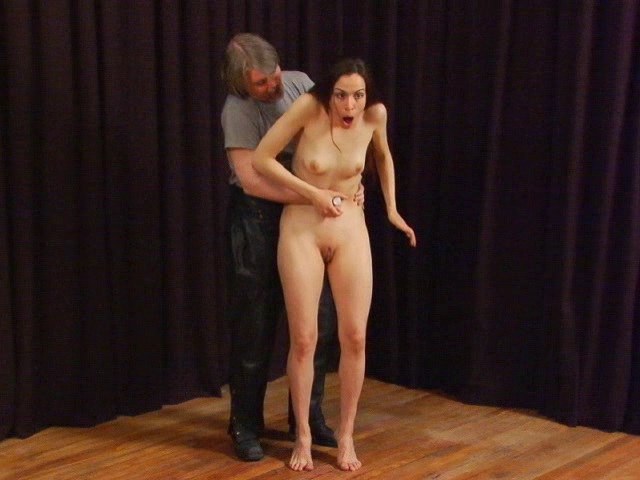 "That's easy for you to say!"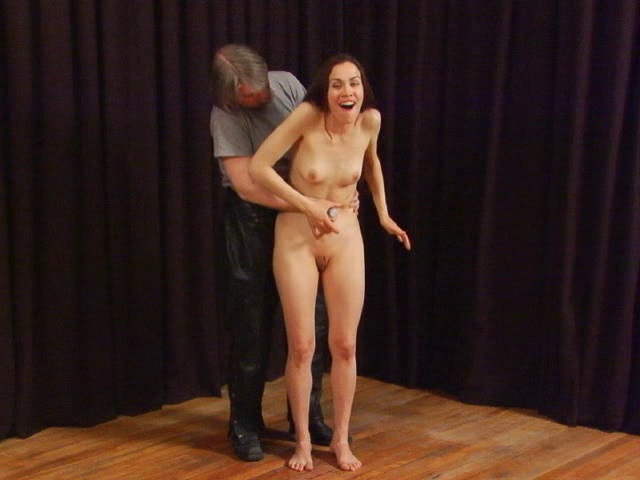 "That may well be!
But here ...
You'd better let me guide the knife from here!"
"Aiiieeee!"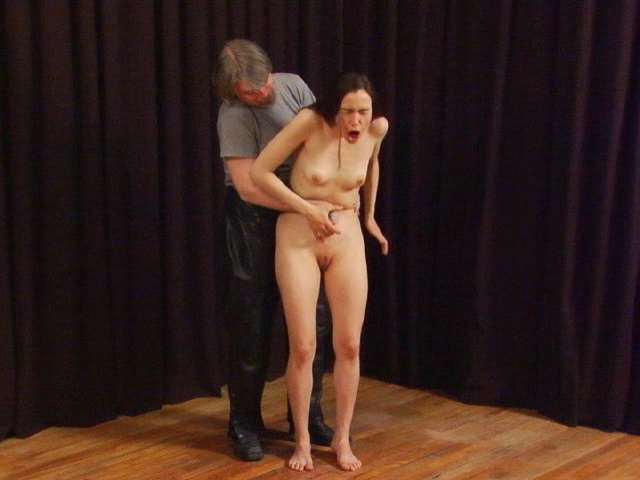 "We want to be sure that it's snugged in there nice and tight!"
"Gurk! .. Gurgle ... Gasp!"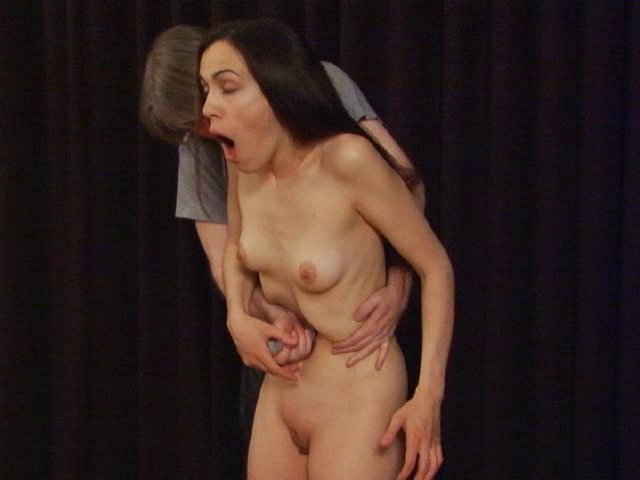 "You see Delphine, the beauty of thrusting the knife into your belly ..."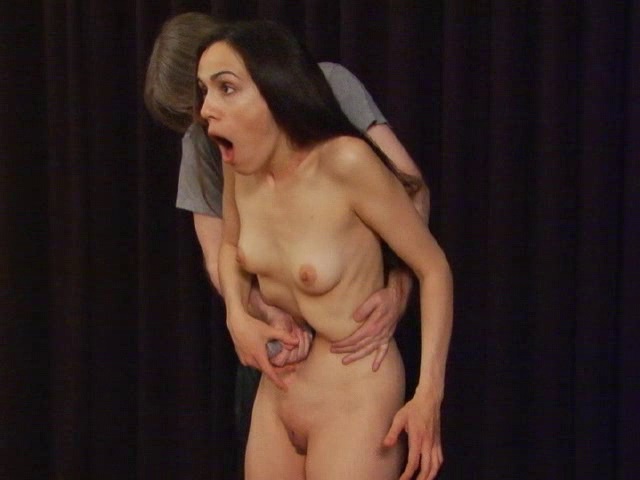 "... Is that the blade goes in cleanly ..."
"Is that a good thing, Peter?
It doesn't hurt quite so much now!""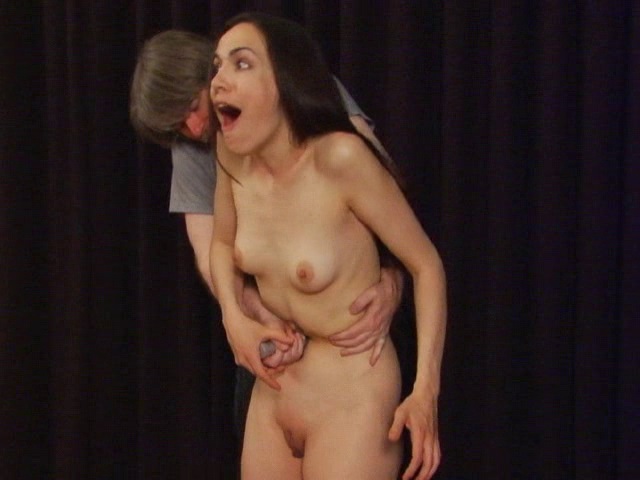 "That's fine, Delphine!
But now as I was saying ...
The blade hits nothing in the way of an obstruction ..."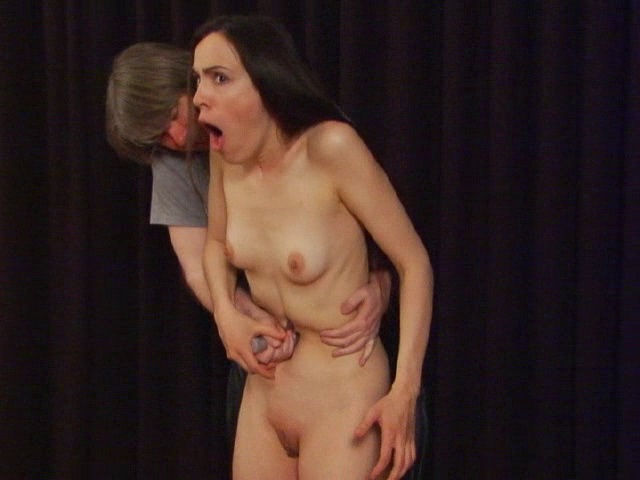 "There are no bones or anything ...
As there would be should we have stabbed you in the chest!
Now then ...
Let me rock the knife about just a little bit ..."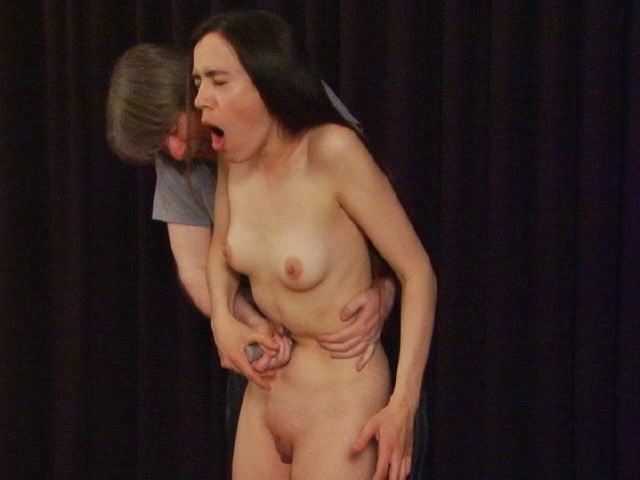 "Okay now ... I guess that will be enough of that!"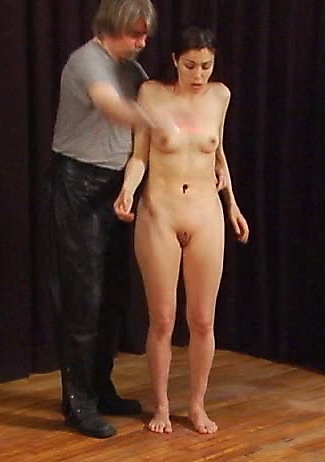 "Aiieee!"
"Now you see Delphine ..."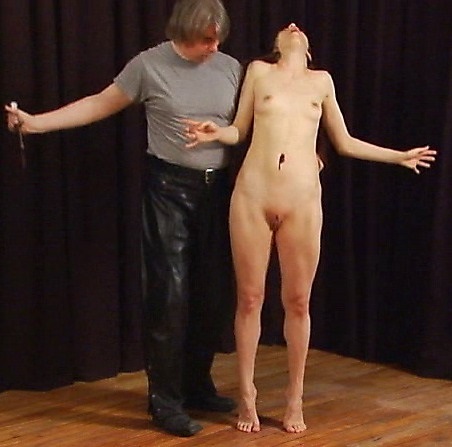 "... If I were like that old coot ..."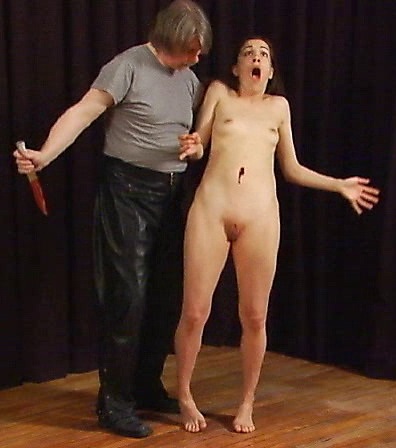 "... Who writes the captions ..."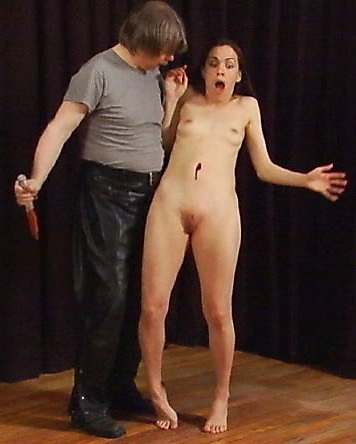 "... For those feeble photo-stories of his ..."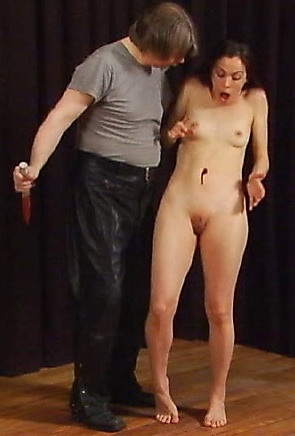 "... Right about now ..."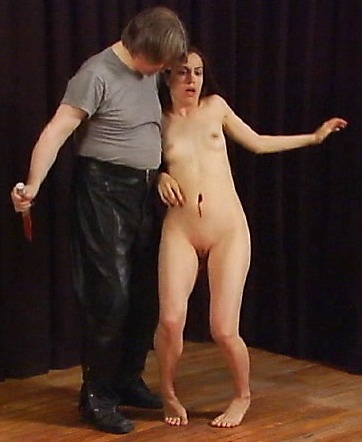 "... I'd be stabbing you ..."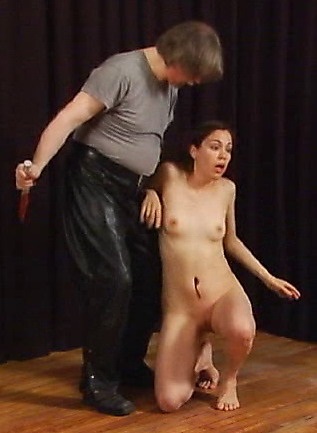 "... At least another half dozen times!"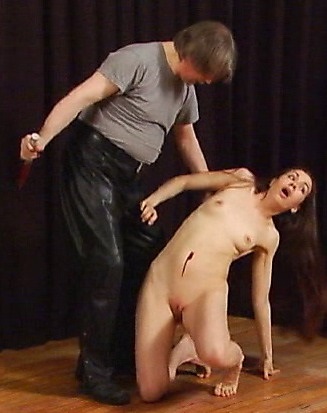 "But I'm not at all like that you see ..."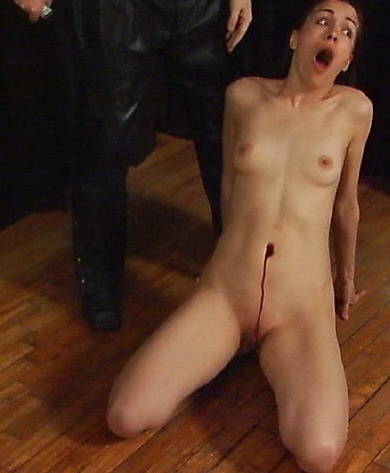 "I let you off easy!
I only stabbed you once!
And in the navel, at that ...
So you can take you're time dying!
And just remember ..."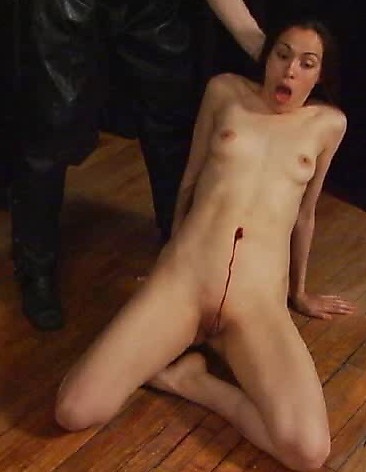 Peter's dream of the Dying Delphine vanished as quickly as a burst soap bubble ...
Gradually he became aware of a harsh jangling as the telephone on the table beside his armchair rang insistently.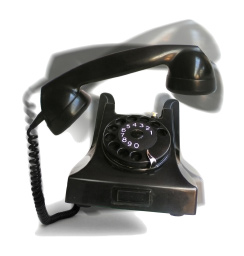 "Damn!" He muttered. "Wouldn't you just know the 'phone would ring right now of all times!
What was it that I was thinking just now?
What was I going to say?"
As he reached to pick up the receiver, his pipe toppled from his lap and fell to the floor ...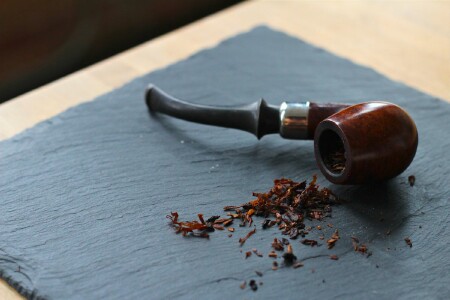 "Hello?"
"Peter ... This is Delphine ...
Fine! And how are you?
Yes ... I know it's been a while ...
Peter? I was wondering ...
I don't mean to be a nag or anything ...
But wasn't I supposed to get paid for doing that last photo session?"
---
Later - after he had assured Delphine that the check was in the mail - and how often had he fed them that line?
He thought it was getting a bit chilly there in the flat ...
The heating system could be on the fritz again ...
So he donned his camel hair coat before settling back into his favorite old chair.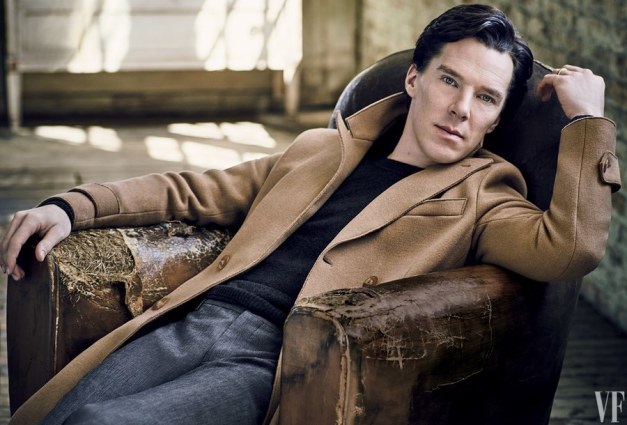 Of all the inopportune times for the 'phone to ring! He thought.
But if he could relax enough and put himself in the proper frame of mind ...
Perhaps he could pick the dream up where he left off?
Well, why not? Anything is worth a try!
Sure enough! Within less than ten minutes his head was heavy ...
He felt himself getting groggy ...
Don't fight it ...
Ah ...
An image was coming to mind ...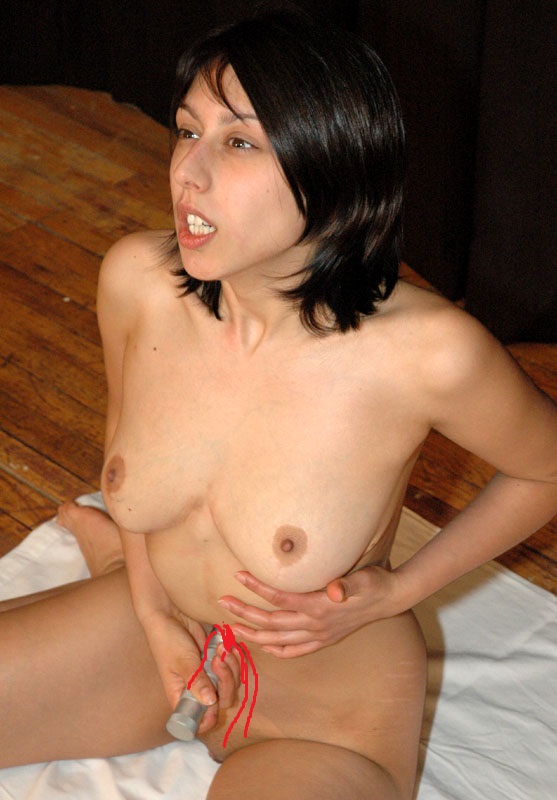 Cassandra?
What on earth are you doing here?
Trying to horn in on the act, I'll be bound!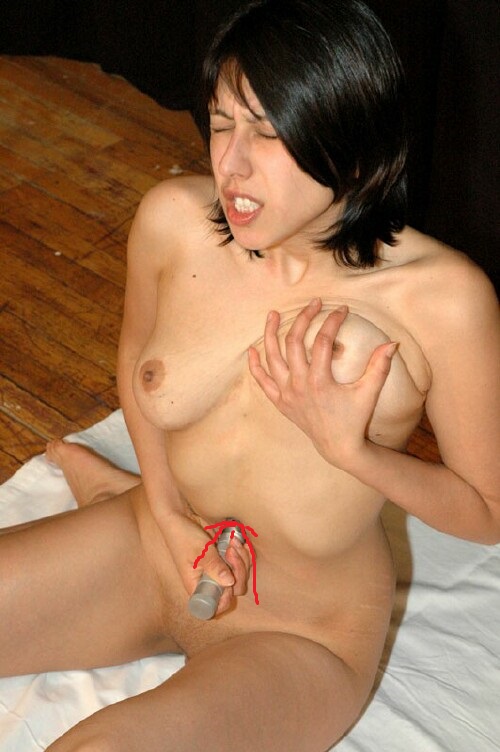 That's very good, Cass!
But you weren't the girl of my dreams ...
At least not tonight, you weren't ...
C'mon now ... Concentrate!
Oh, My Goodness!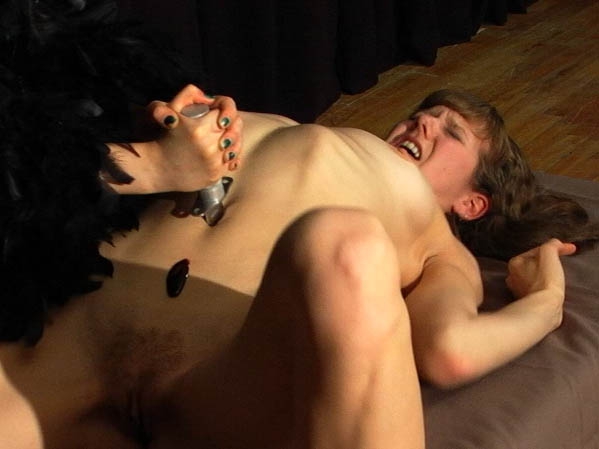 Ingrid! Now what could have brought you to mind?
All right now! Let's get with the program!
Ah! ... That's it! I think it's coming to me ...
Let's see ... Where were we before I was so rudely interrupted?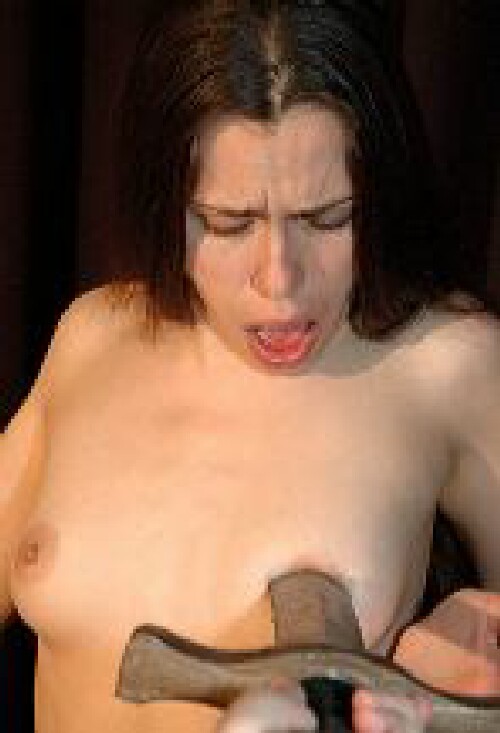 Ah ... Yes! Delphine! Now we're on target!
But wait! We weren't using swords this time out! Were we?
Couldn't have been! That's not really my style at all!
I expect that it is well-nigh impossible to gain control over your dream state, but I'm certainly going to give it a try!
Now Delphine ... This is more like it!
I know that you were standing there all undressed and raring to go ...
And I was waving my Bowie Knife at you ...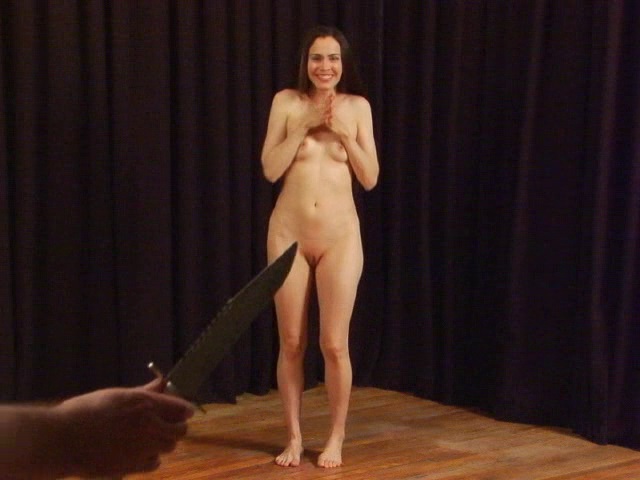 And the next thing you know ...
I had gone and thrust that big bad ol' knife into your sweet little navel!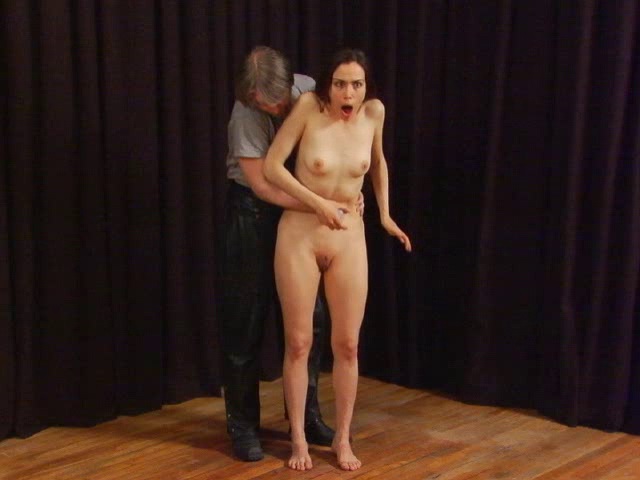 Then I rocked it up and down a bit ...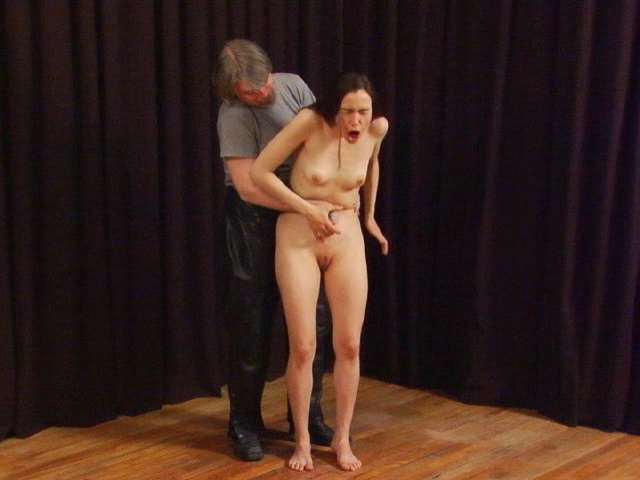 To see that you got the point!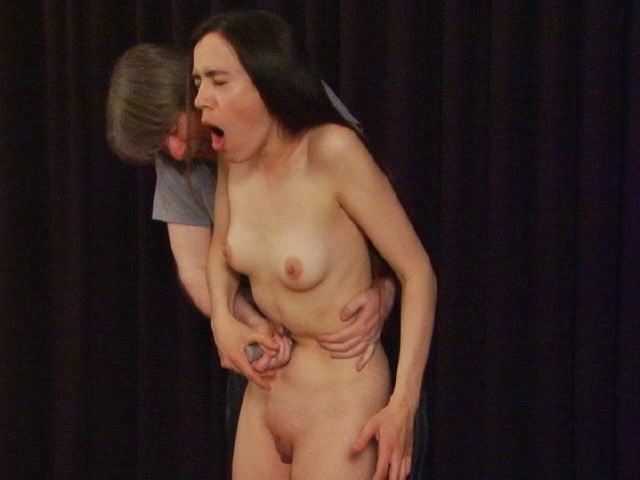 And next thing you know ...
Your knees buckled and you ended up squatted on the floor!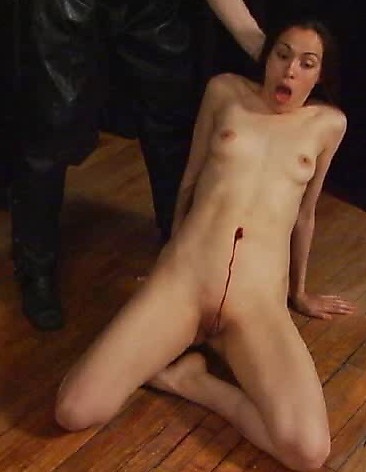 And once again - I had another opportunity to stab you over and over again ...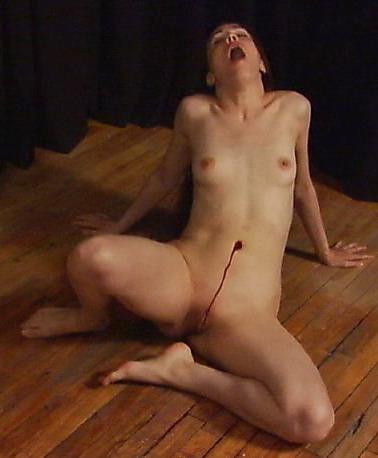 But as I said earlier, I leave that sort of thing to the ladies when they're making a sacrificial offering ...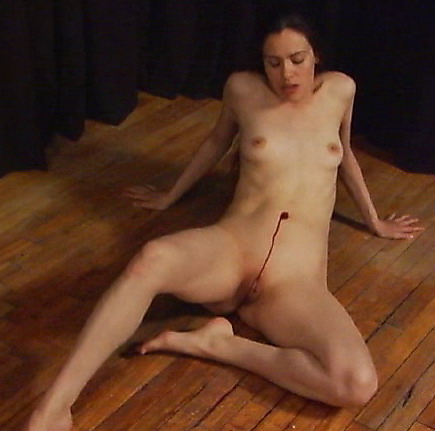 In my experience I've found that one good poke is all that is necessary ...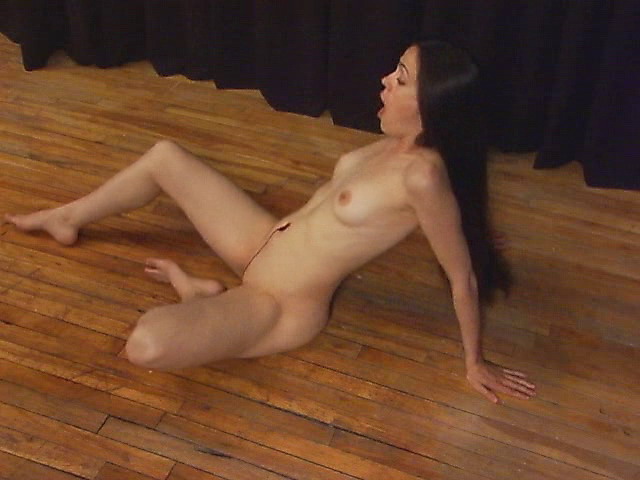 Performing a Major Mutilation is simply not my way of doing things ...
At least not as a General Rule!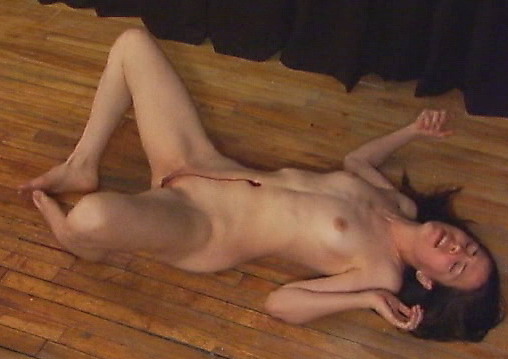 Furthermore I want to remind you that ...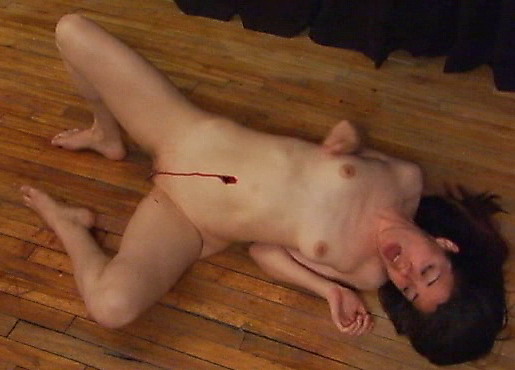 This is My Dream ...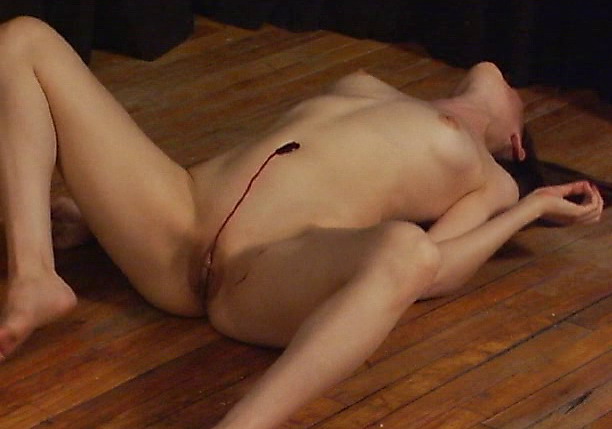 And now that I've got it up and running again ...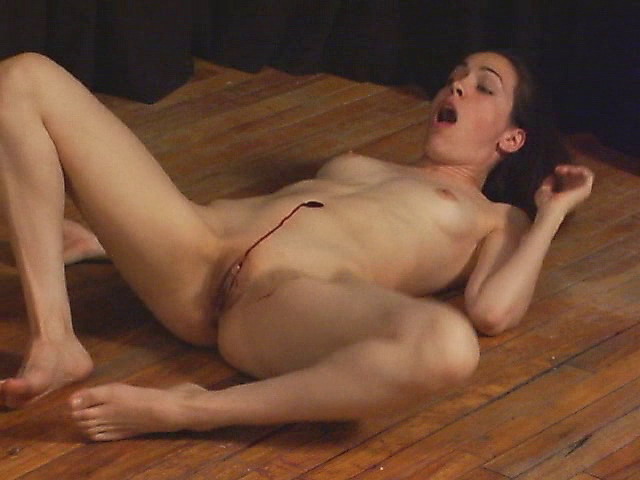 I'm going to have things My Way!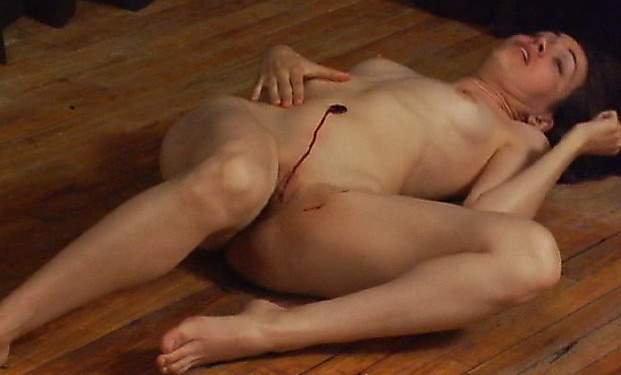 So Sweetheart ...
(Oh! You horny Little Devil, you!)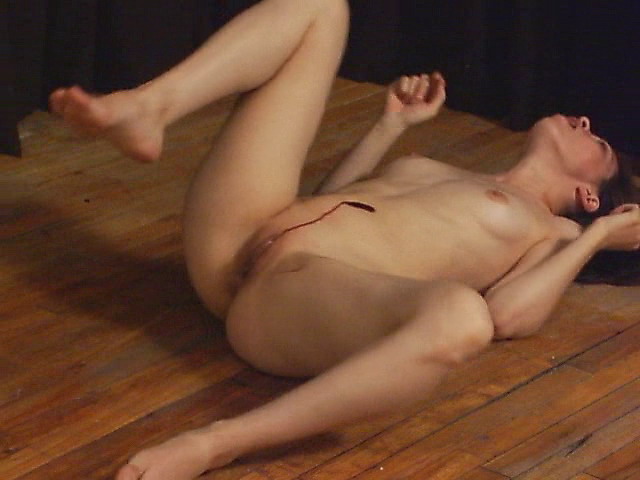 You just take all the time you need ...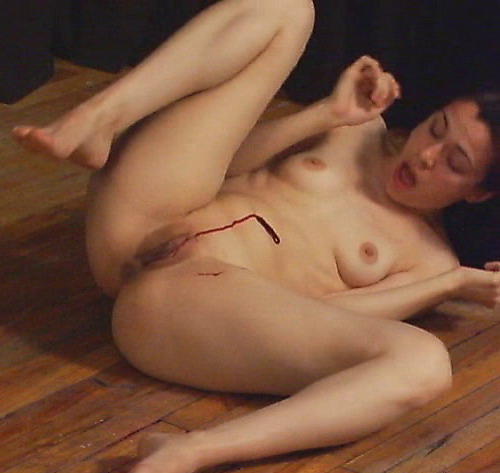 ... And squirm about to your heart's content ...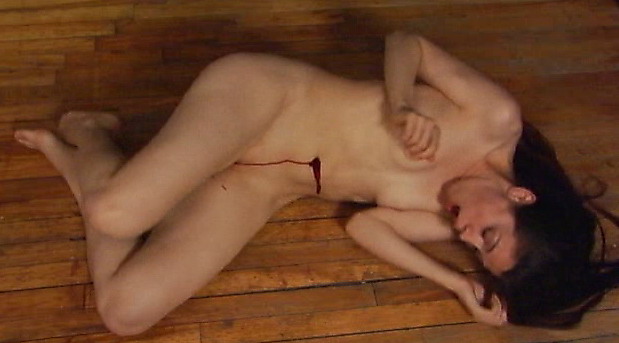 (Or make that - My heart's content!)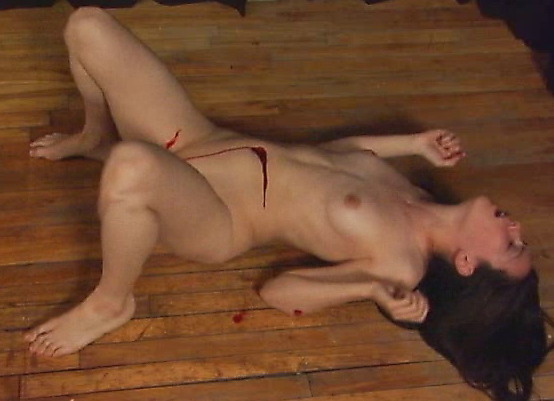 I didn't think of providing you with a blanket ...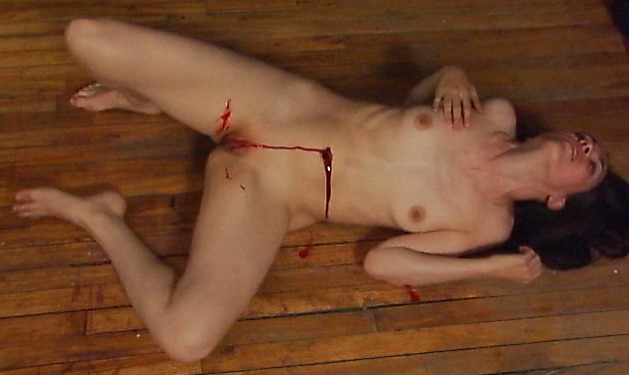 ... As I wasn't at all certain how this scene would play out!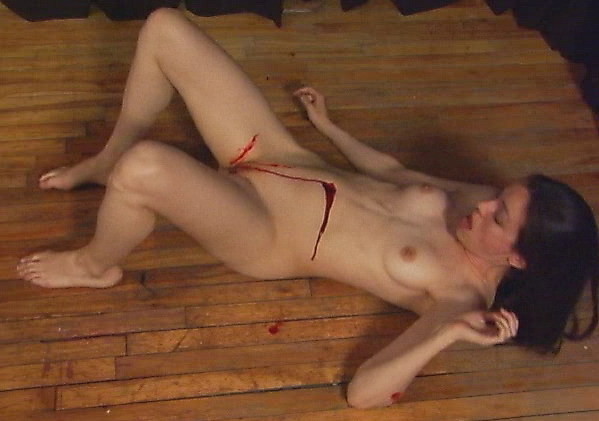 So just you be careful now ...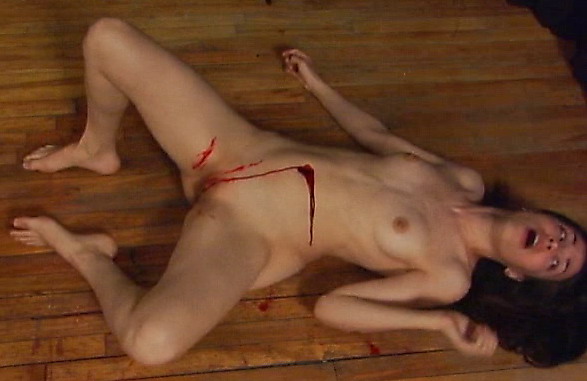 ... We wouldn't want you ...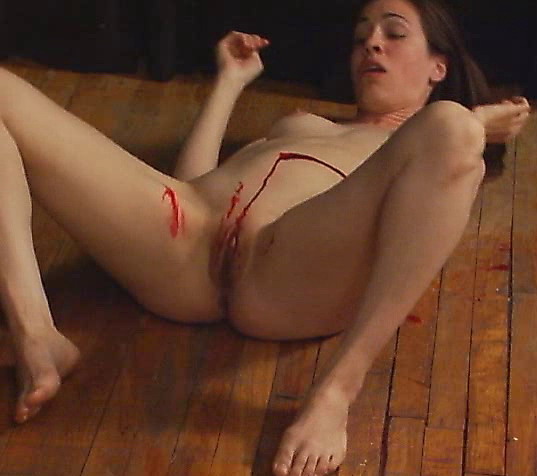 ... To pick any slivers off that wood floor!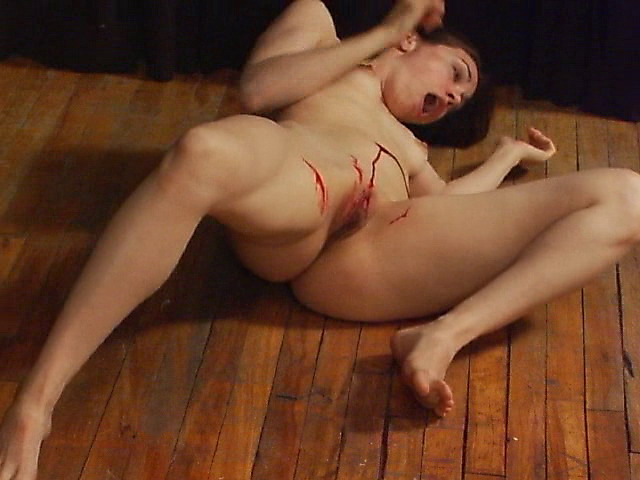 He noted that when Delphine was down on the floor ...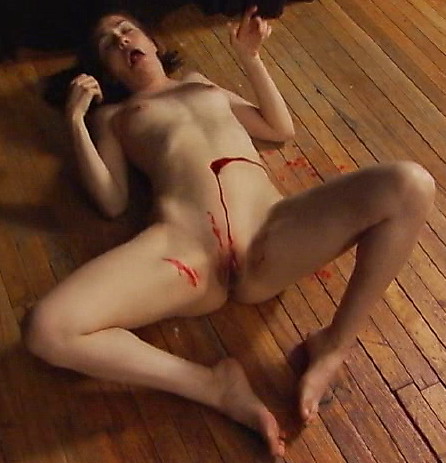 ... You tended to get ...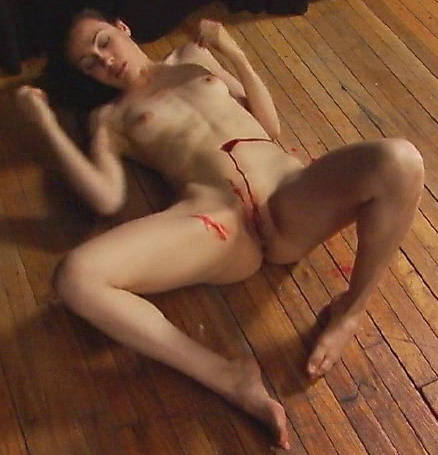 ... A great deal of hip and leg action!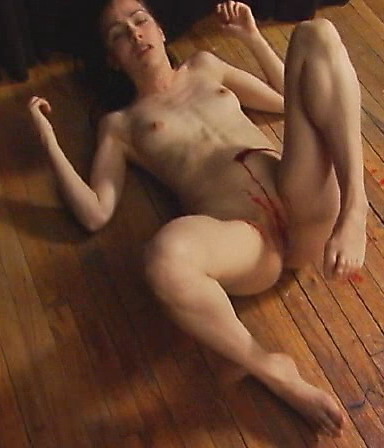 While when either Ingrid or Cassandra took her turn at floor exercises ...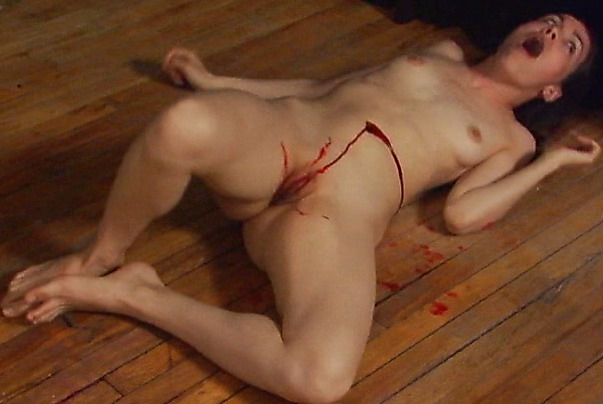 ... You tended to get more in the way of ...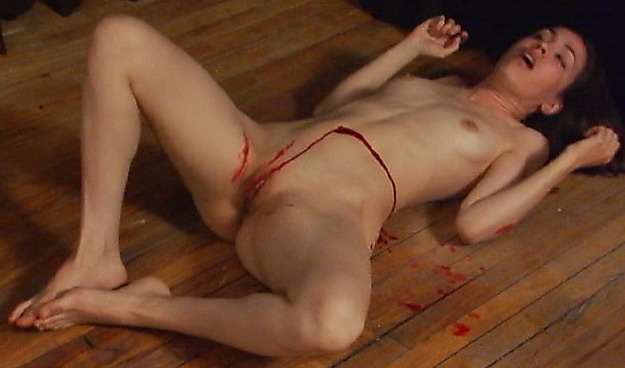 ... Arching and chest heaving.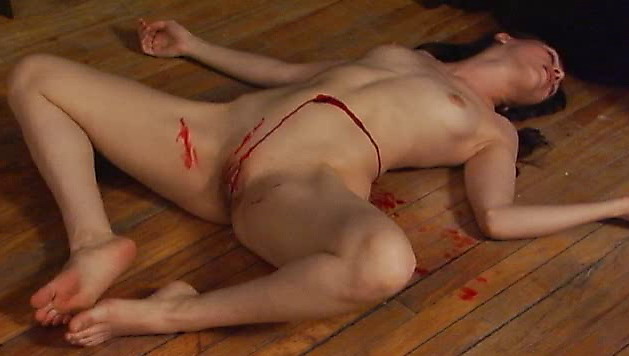 That, of course was what made this business so continually fascinating ...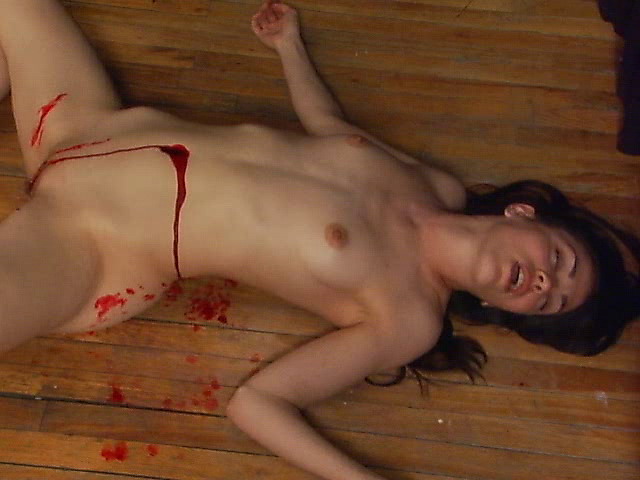 Even when called upon to enact ...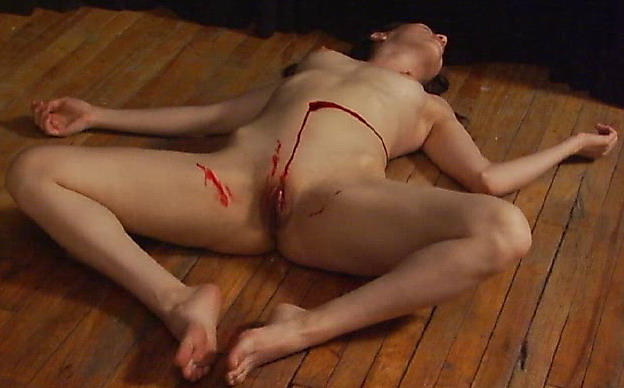 ... What was pretty much a similar routine ...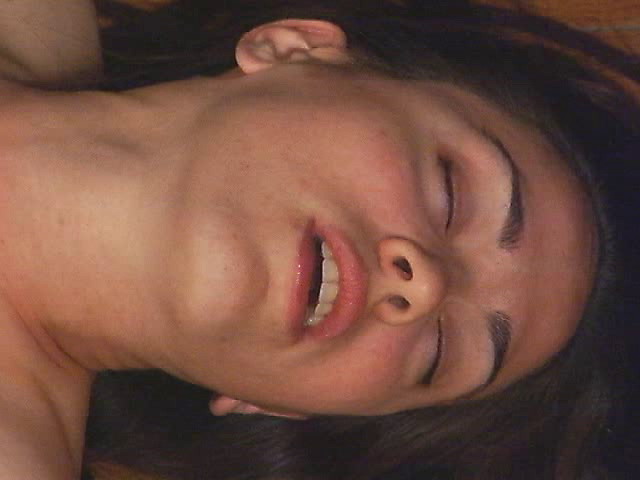 ... Each woman had her own personal style that made each performance unique!
---
His dreams of Delphine faded and he awoke to find himself in his own bed.
He hadn't drifted off sitting in his arm-chair after all ...
And it was then that he realized that he hadn't seen nor heard from Delphine
nor any of the others for several years now ...
Why, for Heaven Sake ...
The entire episode had been a dream!
Can you imagine that?