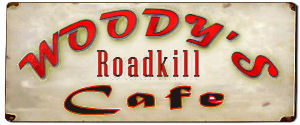 One evening as he was dining at his favorite cantina
he overheard a fellow bragging to his companion about
the really sweet deal he'd made
for a pair of Amazons
(not one mind you - but two)
over at the slave market that takes place
(weather permitting) out in back of the restaurant.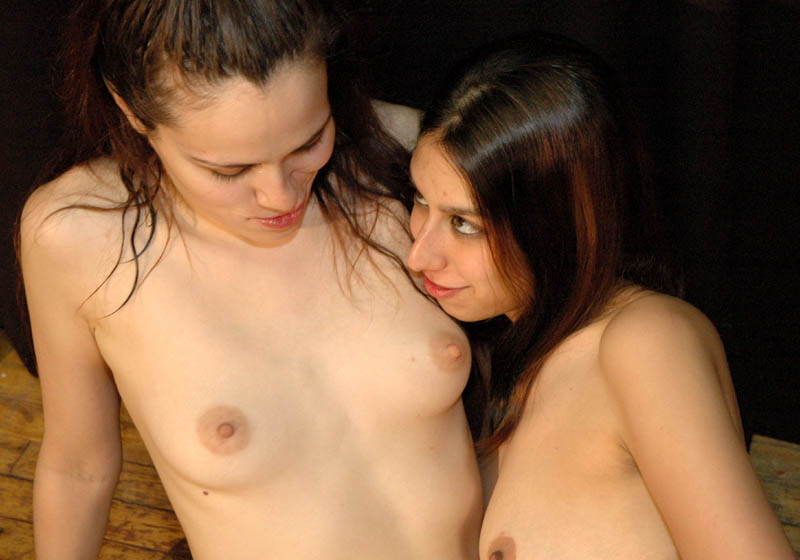 Somehow (and he had no idea how he did it) -
But somehow he had managed to keep himself under control for several months
but overhearing that bit of conversation
had whetted his appetite and so then and there
he made the guy an offer that he simply couldn't refuse.
And the upshot was that a deal was struck
and he took his recent purchases home with him.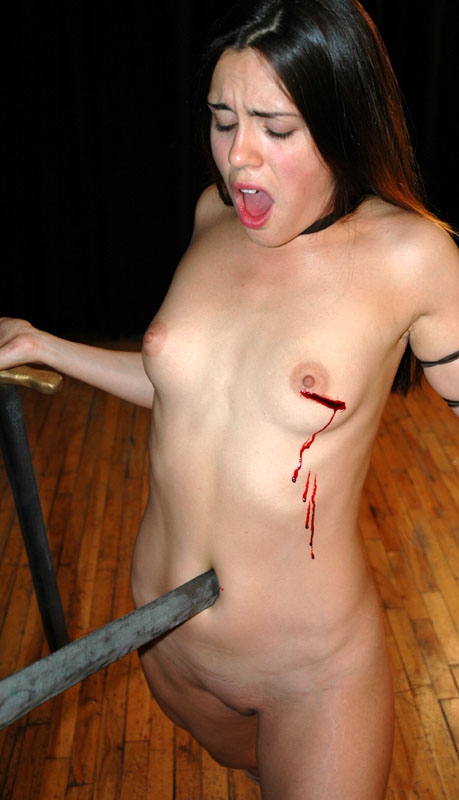 In most cases it takes very little in the way of incentive
to pit one Amazon against the other.
And so he entertained visions of a pair of female navels punctured ...
With their bellies ripped open and guts spilled out on the floor ...
(And he didn't even mind the thought of cleaning up the mess they would make ...)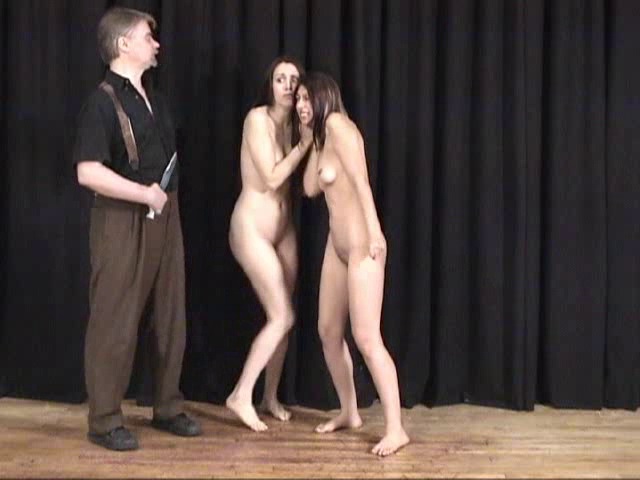 But theses two cowered away from him while at the same time adamantly refusing to fight!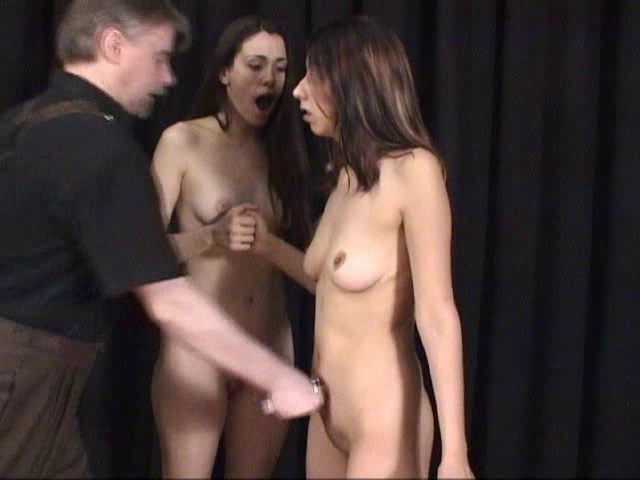 At first he was perturbed as well as in a bit of a quandry ...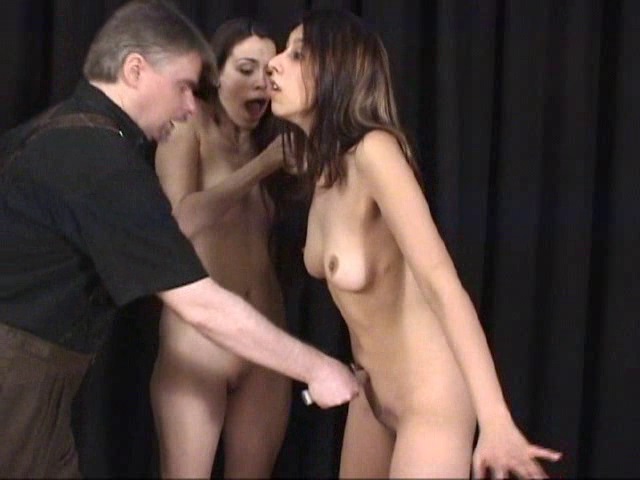 But then it occured to hime that this was perhaps his moment
to put Plan B into operation!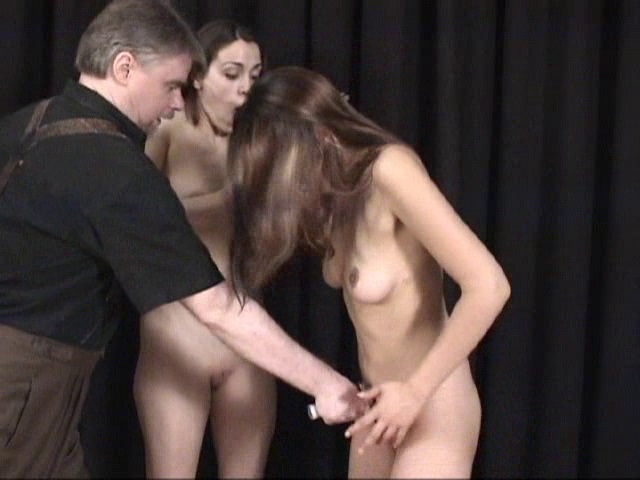 And so without a great deal of preparation
nor a by your leave from the two women involved ...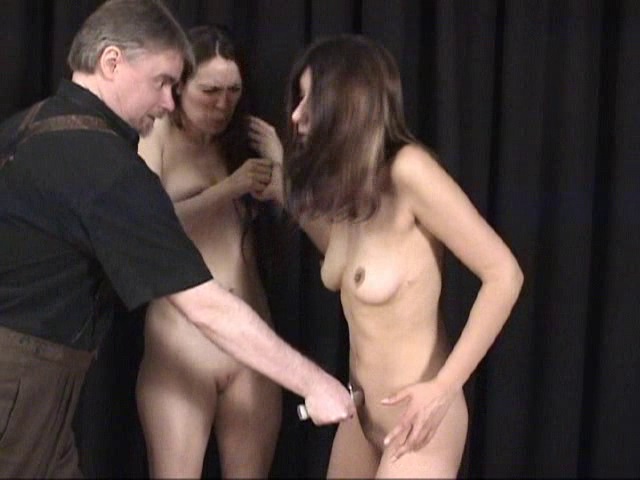 He simply stepped forward and delivered a suitably low thrust of his knife
to the belly of one of the participants ...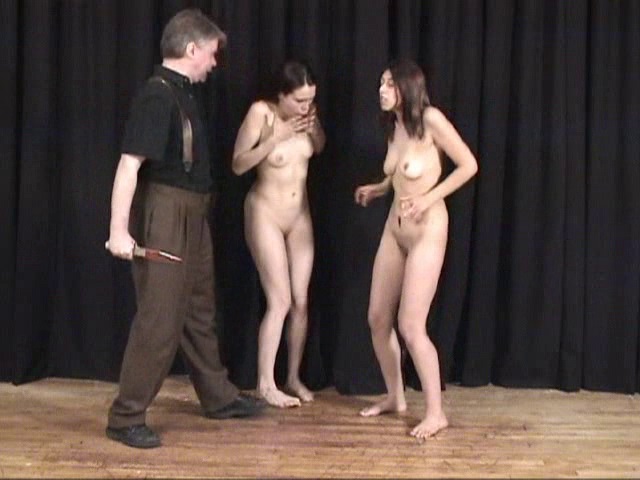 His victim's reaction to the knife in and out of her gut
was perhaps not all that he might have asked for ...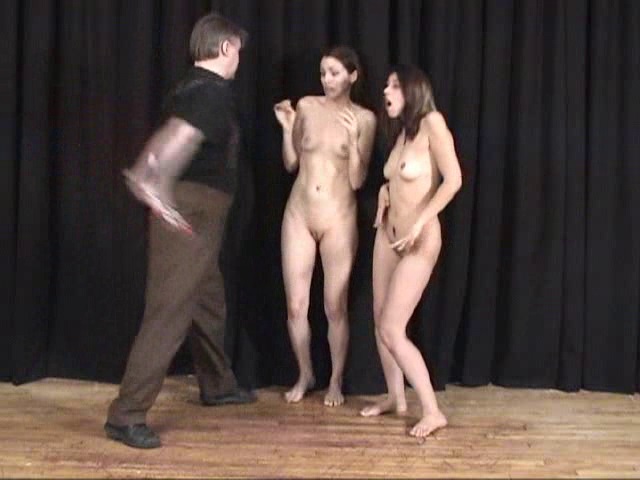 And what was most interesting - her partner appeared to be horrified!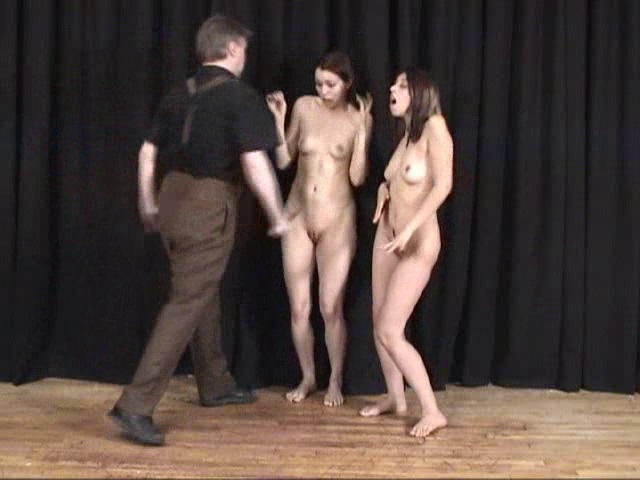 She appeared to be so taken aback bearing witness to what he had just done ...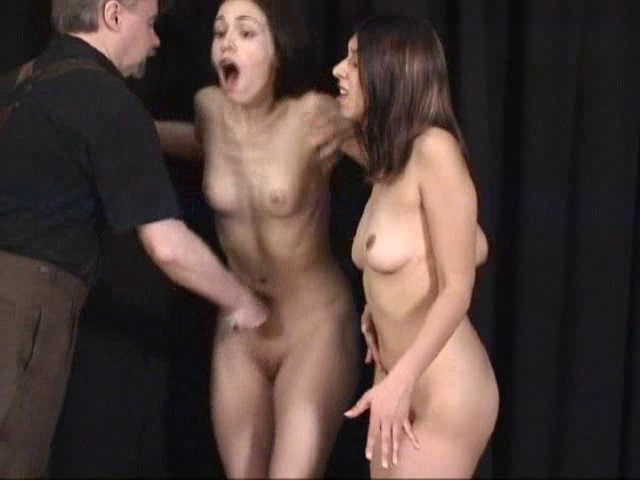 That when his blade plunged into her own slender body ...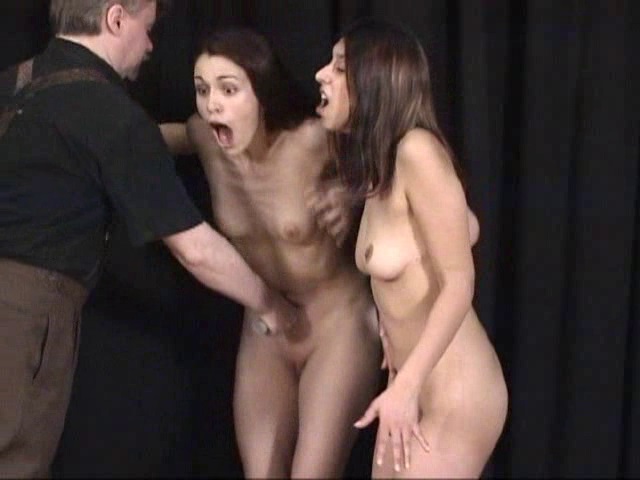 Her expressions of shock and disbelief ...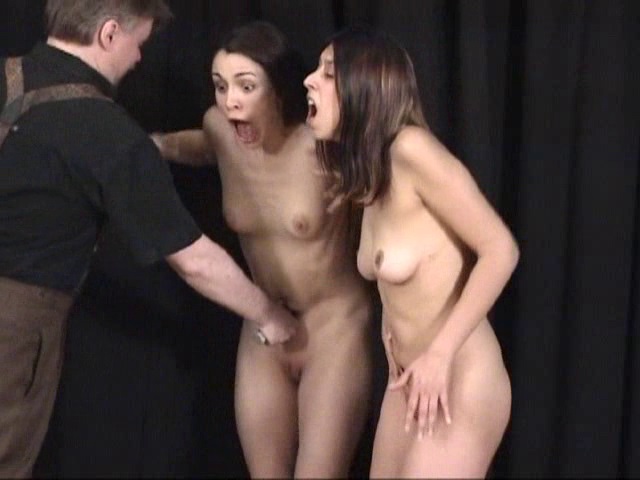 Lead him to seriously doubt that these two women ...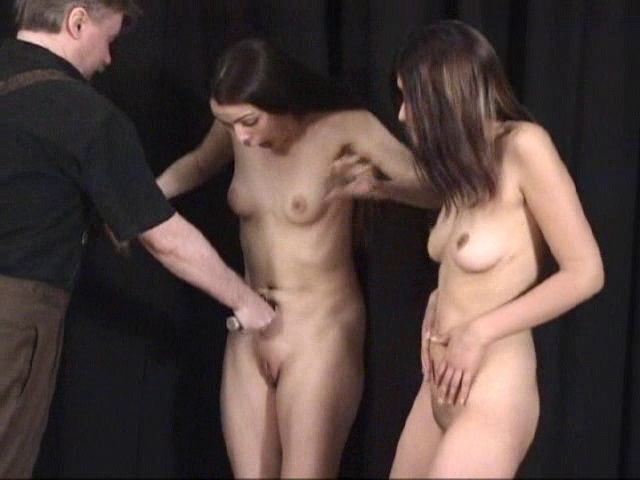 Were in fact really Amazons at all!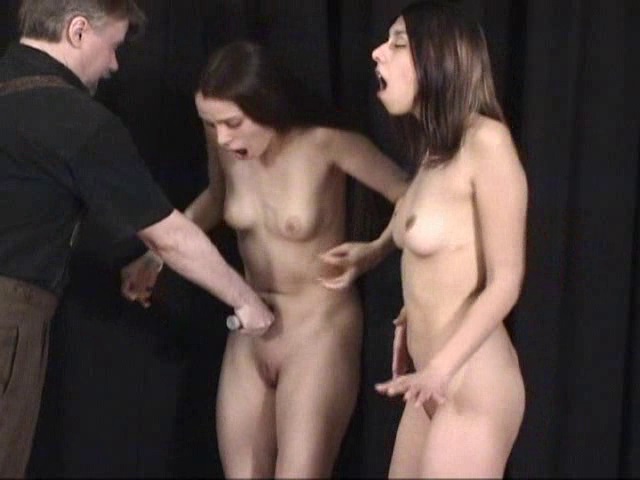 Now she might not be especially delighted at the prospect ...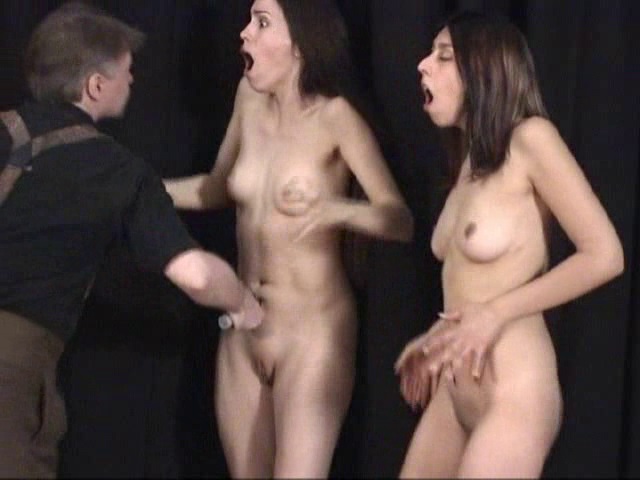 And she might very well register a degree of pain ...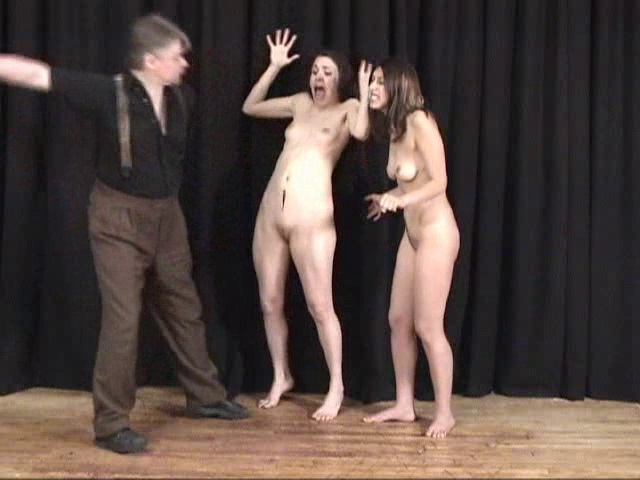 And perhaps a great deal of it ...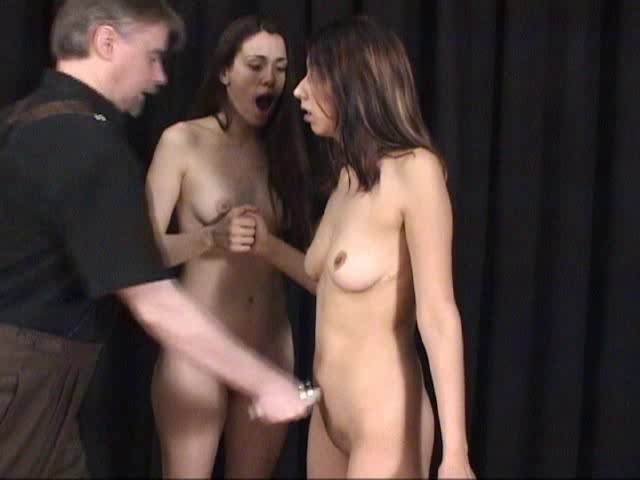 But in his experience - which was considerable ...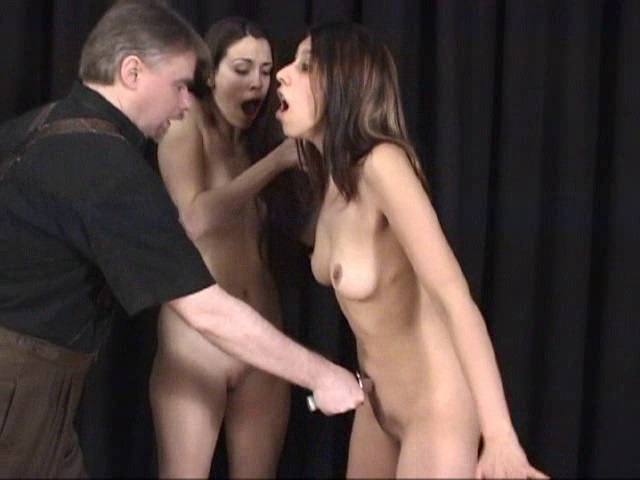 No Amazon he had thus far encountered ...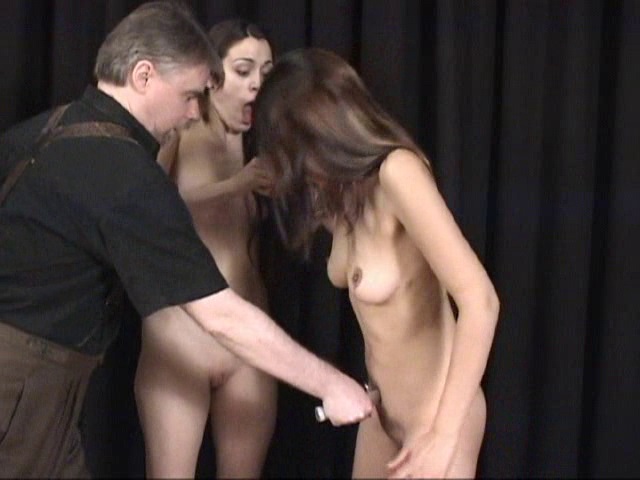 Would ever be inclined to register either surprize or disbelief ...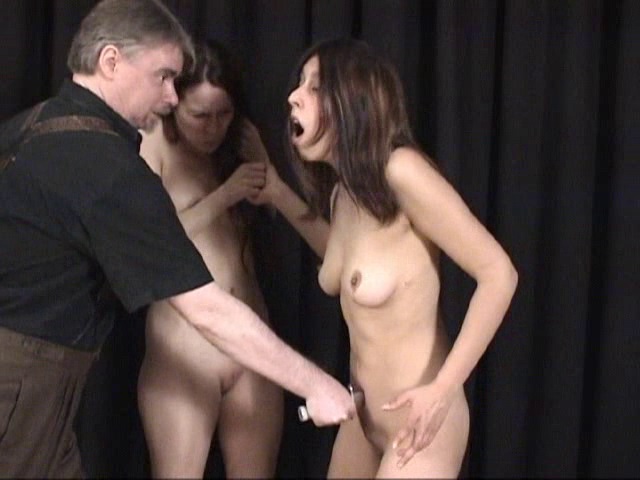 At the prospect of having a blade of any kind thrust into her gut!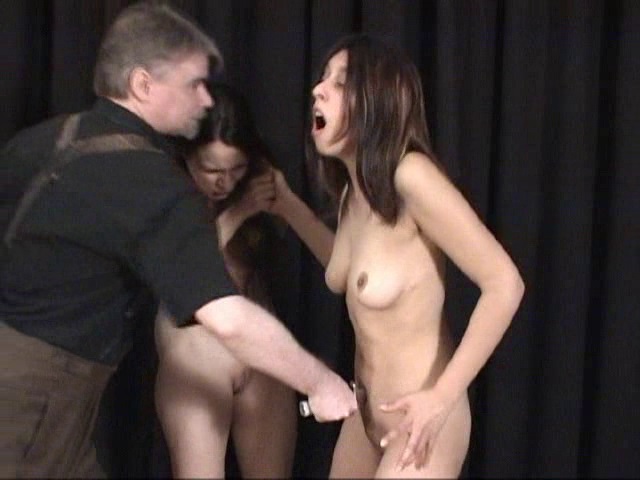 He stabbed his first victim a second time ...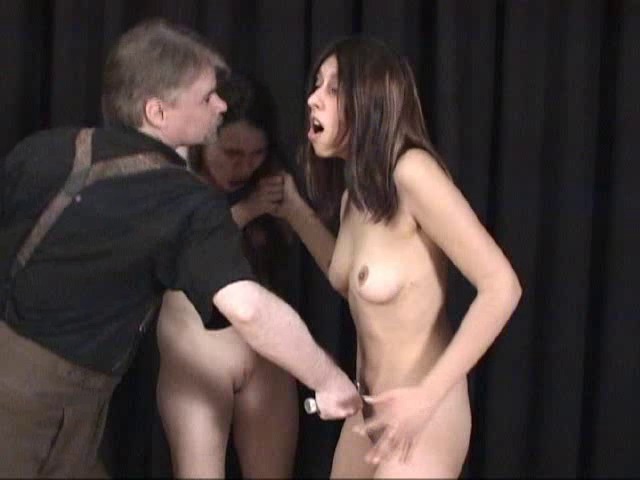 And as he did so he was thoroughly convinced ...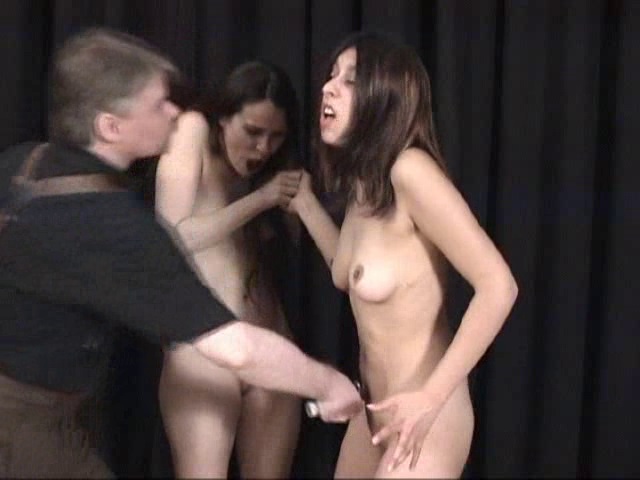 That this girl must have been sedated ... drugged ...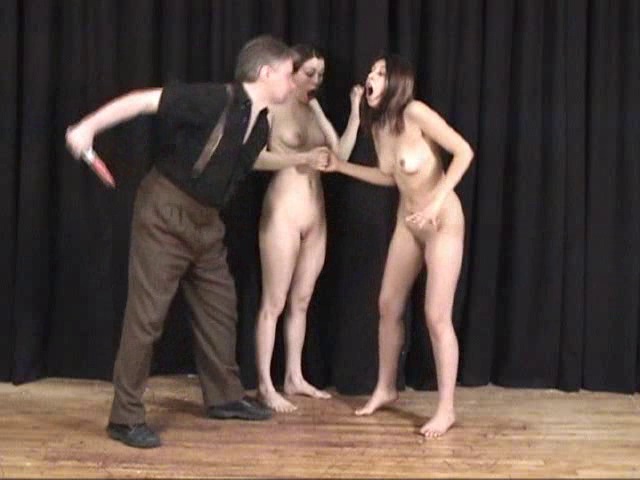 For she simply stood her ground ...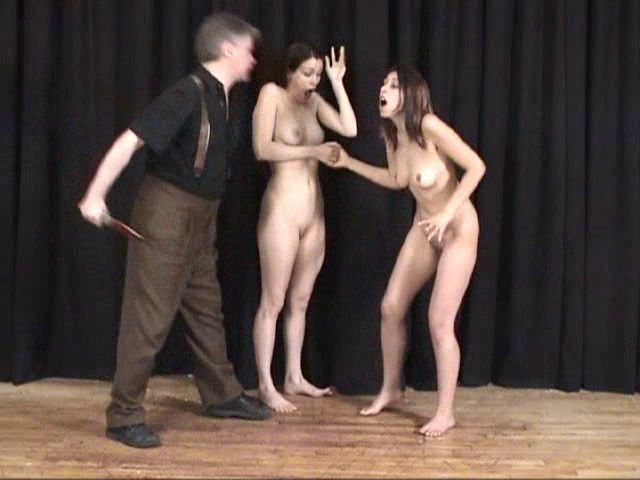 Almost placidly allowing herself to be butchered!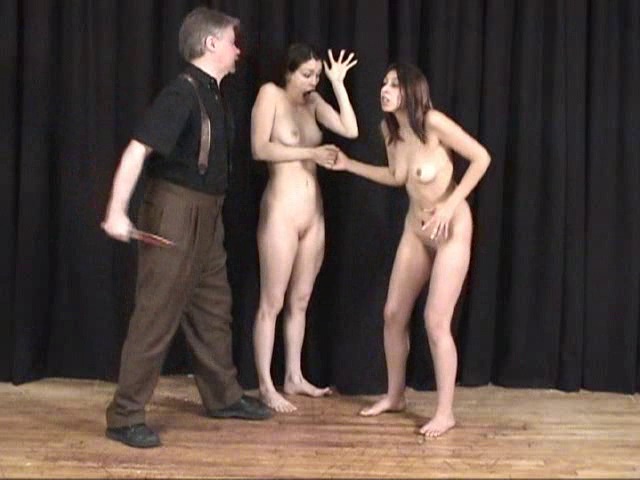 Now if these two were indeed not Amazons ...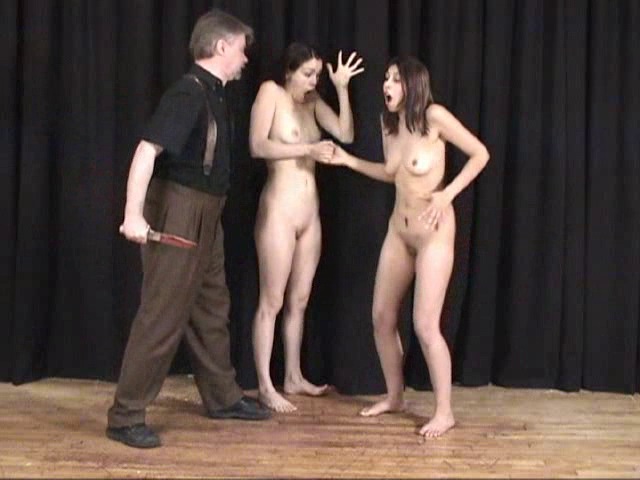 Then he was posed with a bit of a problem ...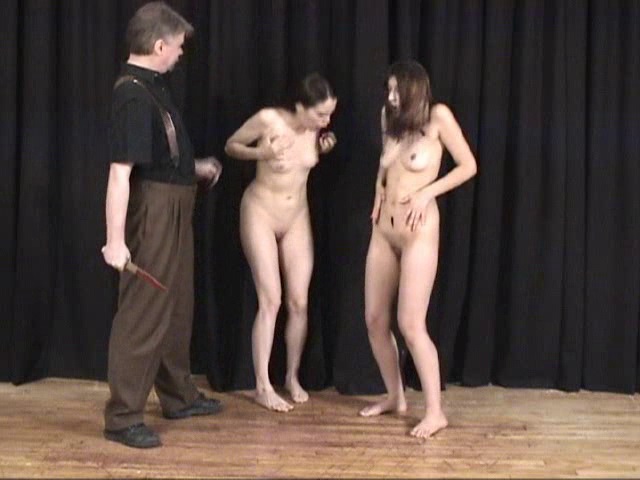 For the simple reason that his Body Disposal Service ...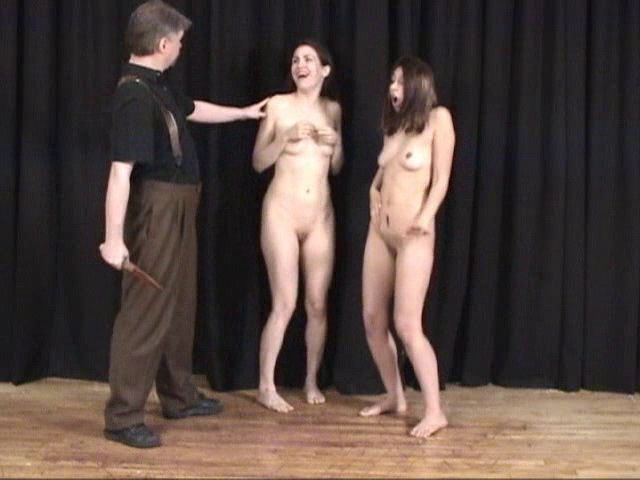 Who incidently, were Amazons themselves ...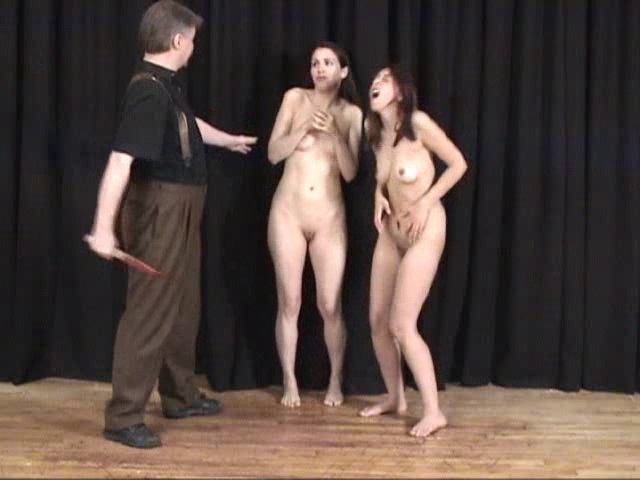 Adamantly refused to deal with any of the civilian population.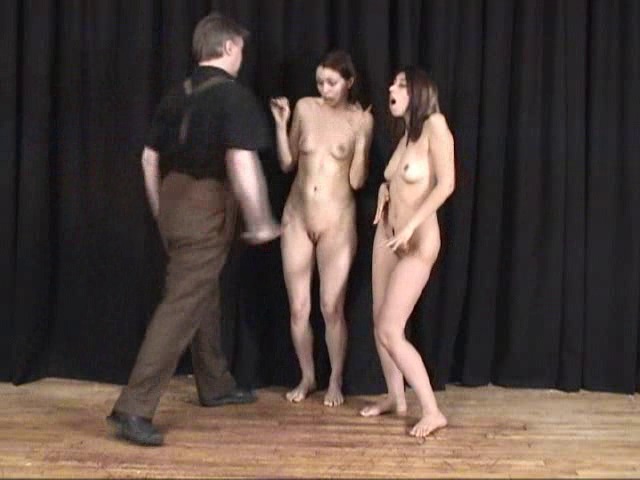 But ... He would worry about what to do with the bodies later!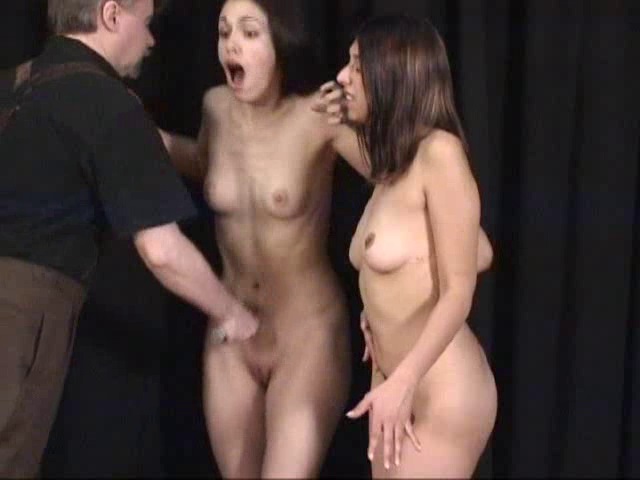 For right now he would proceed with Plan B!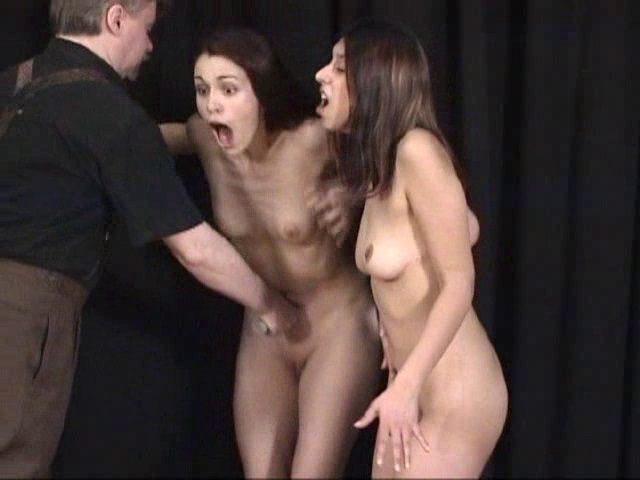 These two had refused to fight one another ...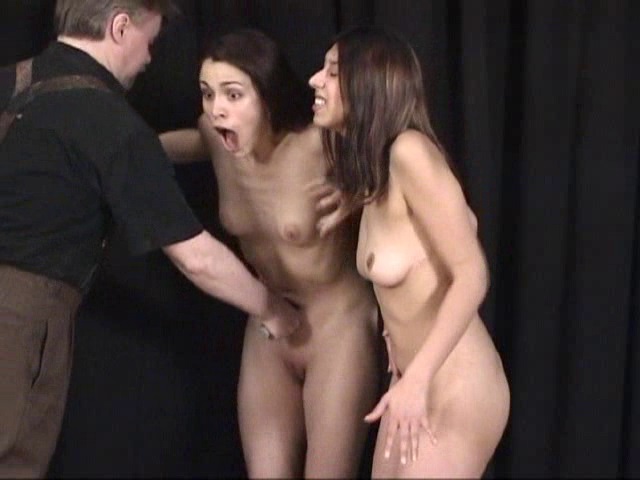 But he had no intention of writing them off as a total loss!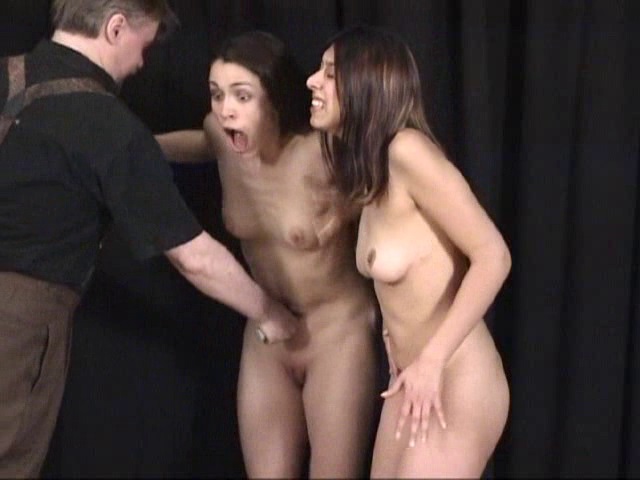 No, he couldn't very well afford to do that ...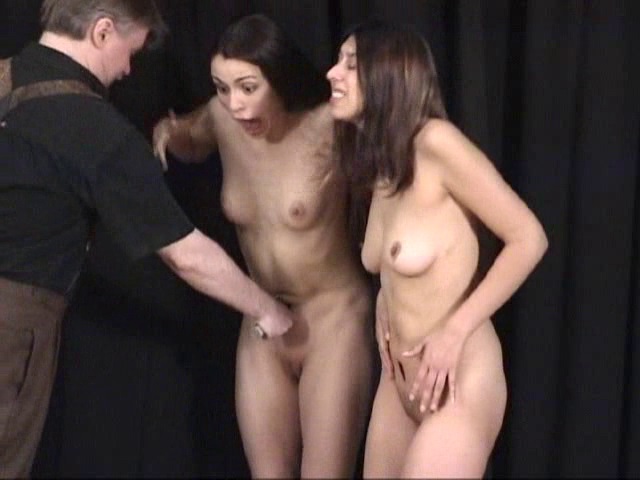 Besides which - it wasn't strictly necessary to sustain a loss ...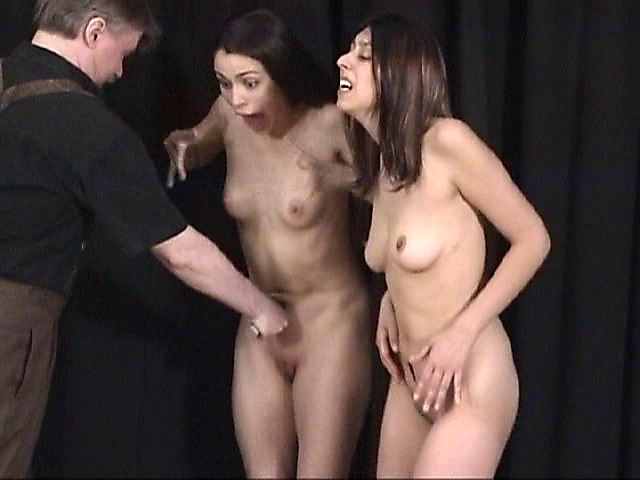 For he and these two girls had embarked on an ambitious project ...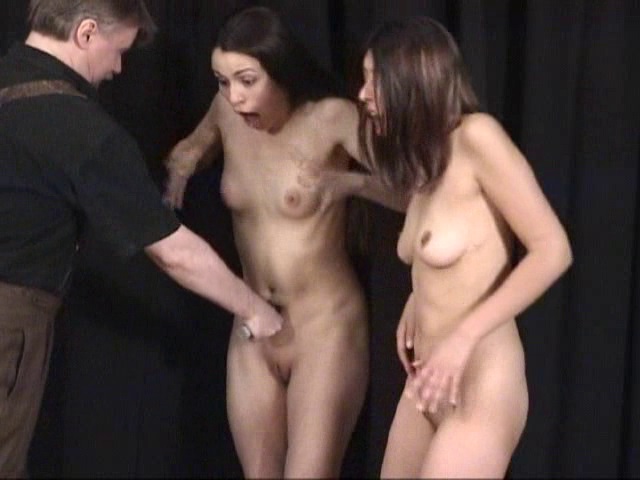 Already he had stabbed the first girl in the belly two times ...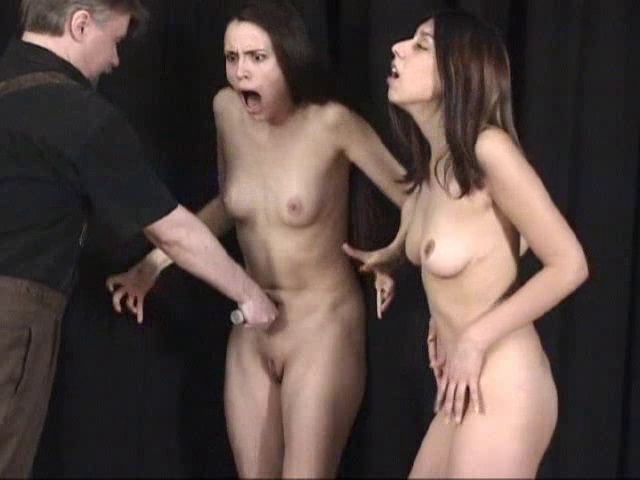 And now he was administering a second thrust of his knife ...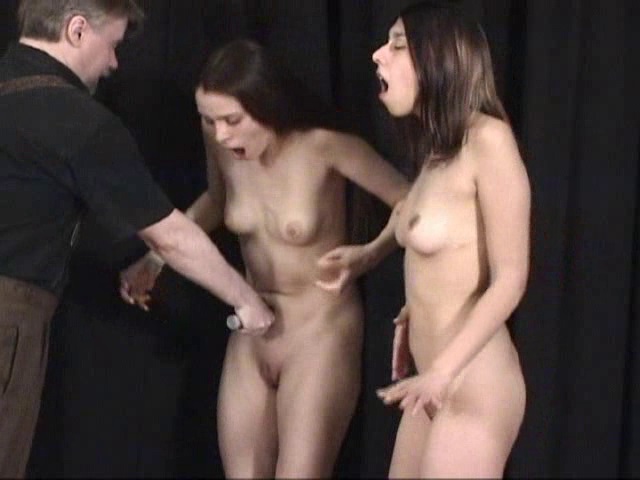 Into the belly of her more excitable partner ...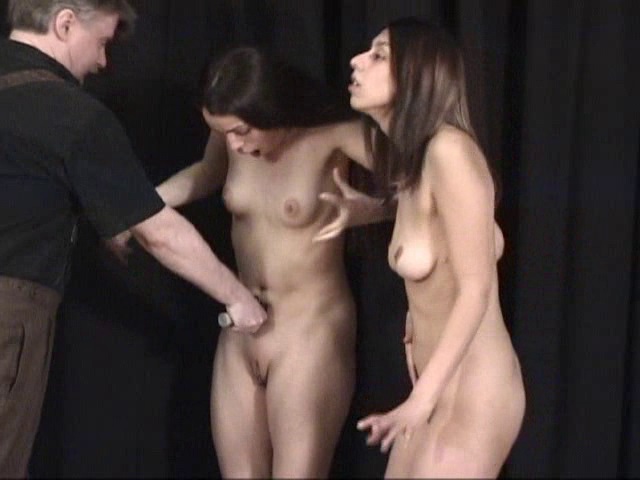 His knife seemed to have a particularly good feel to it tonight ...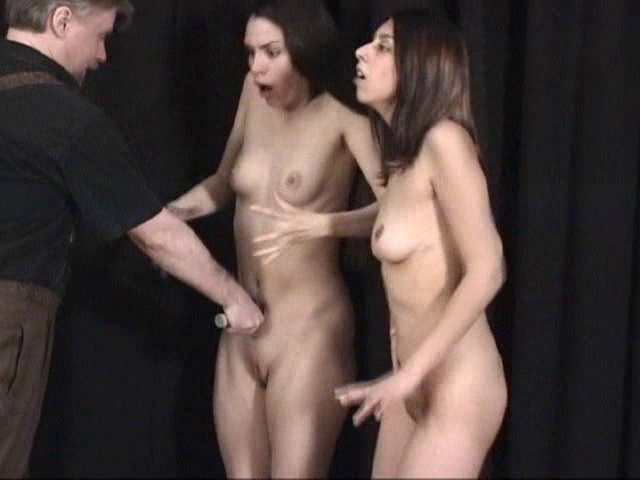 And he was having a difficult time ...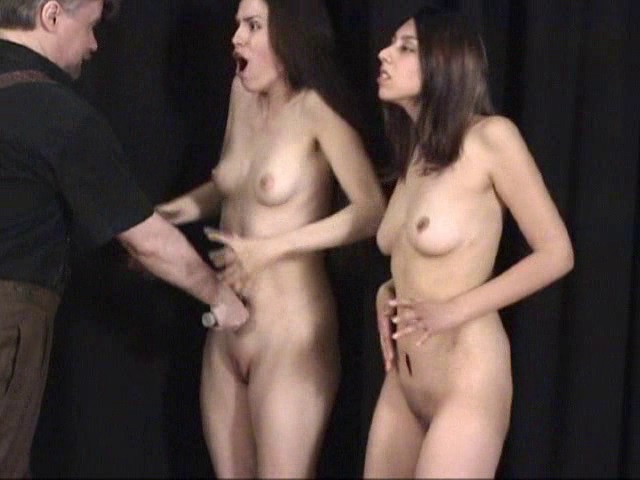 In limiting himself in his enthusiasm to a mere pair of stab wounds!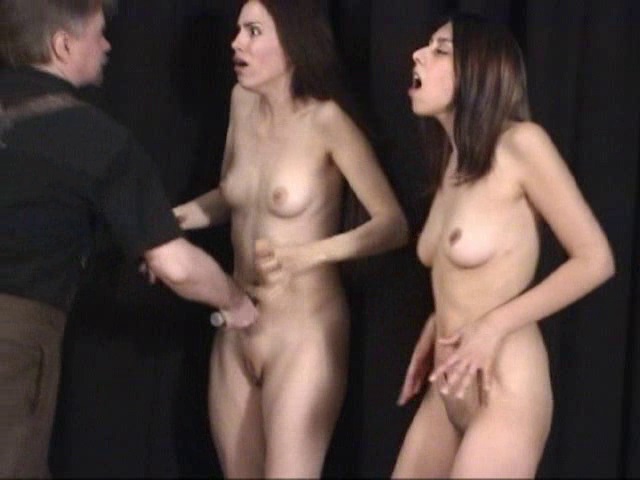 But he had no intention of killing either of them outright ...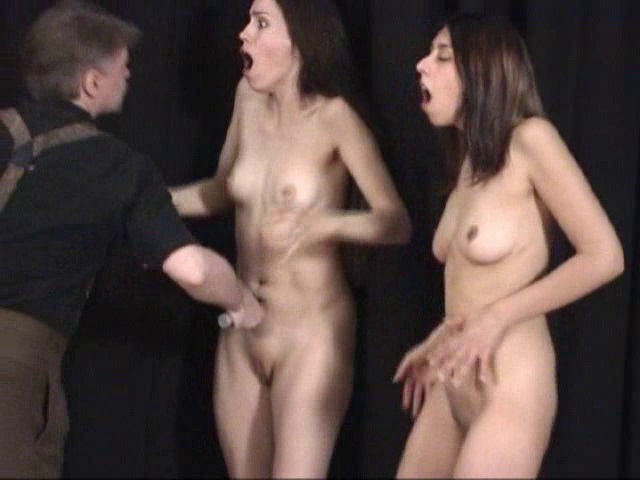 Oh, my! No!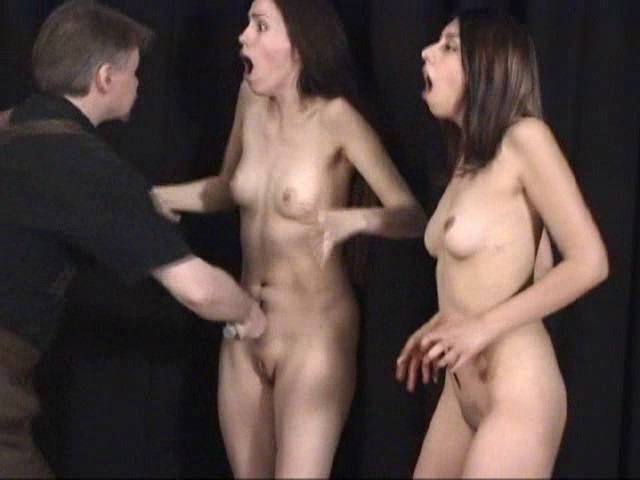 That would defeat his purpose in the experiment ...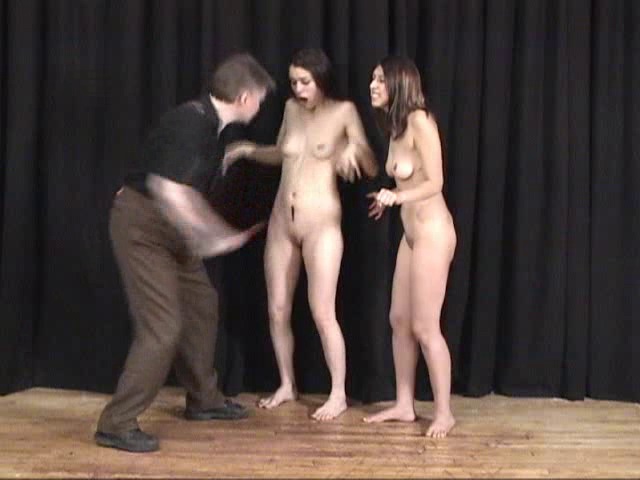 For the object of Plan B ...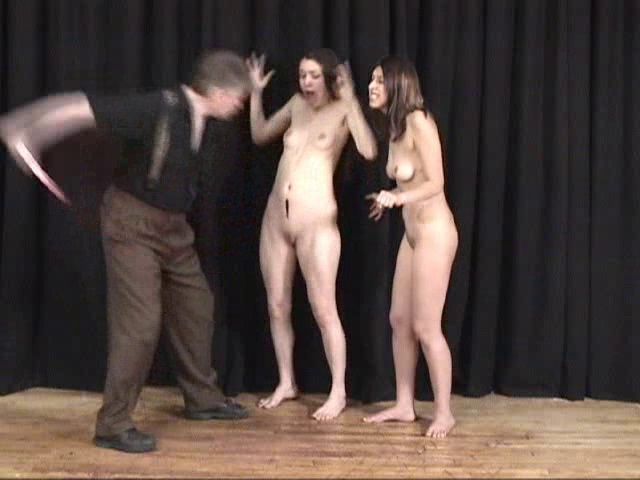 Was to see which of these two lovely ladies ...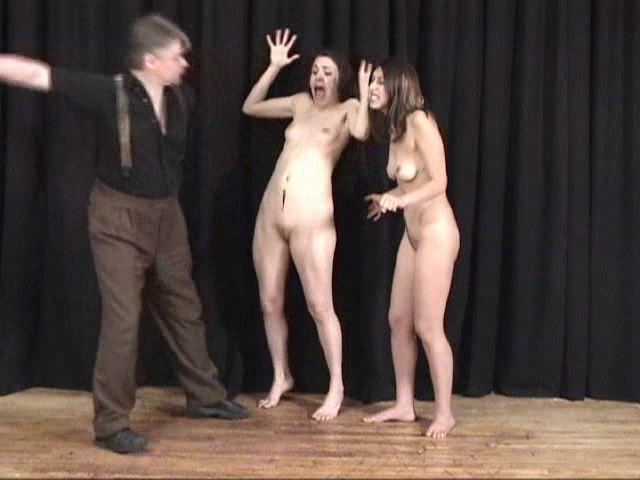 Would be the first to die of her gut wounds!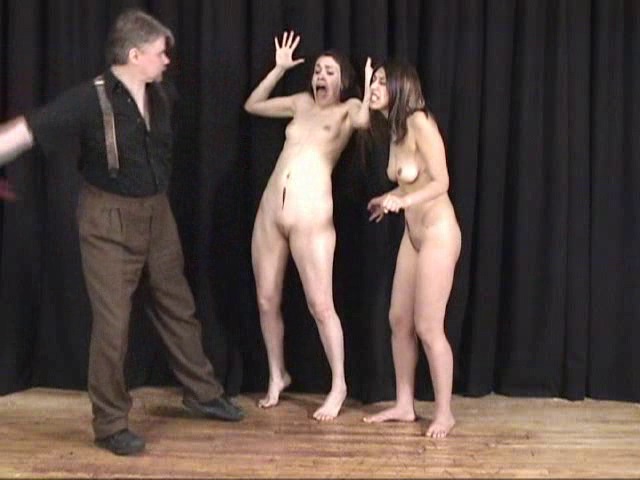 And since that was the case ...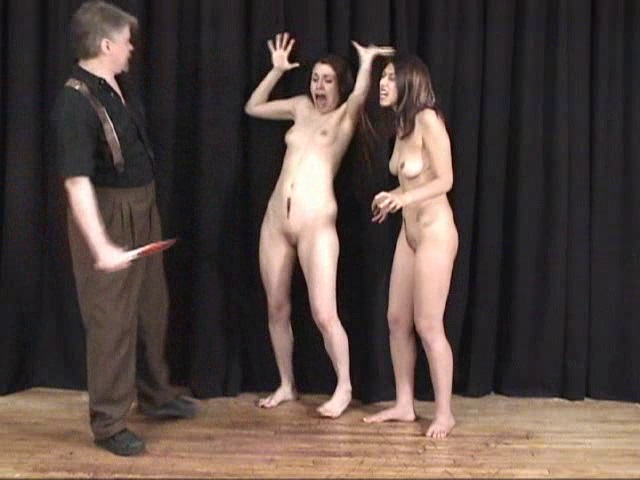 He must exercise a certain amount of restraint ...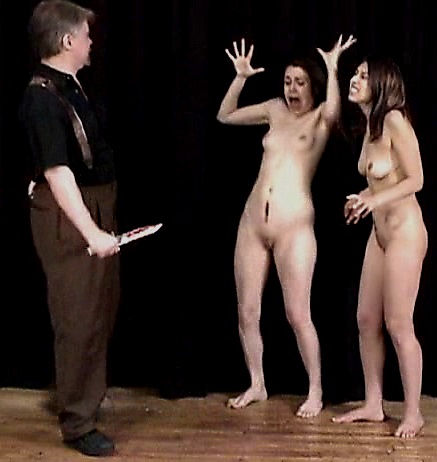 He mustn't let himself be carried away ...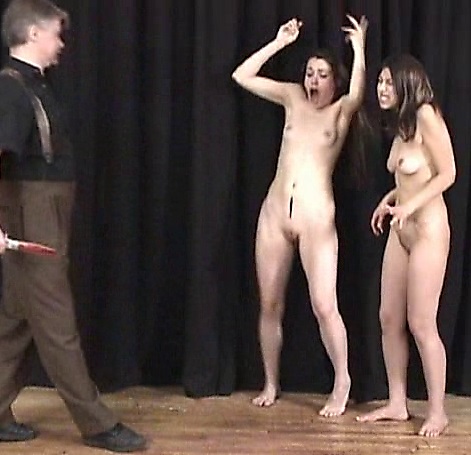 In the heat of the moment ...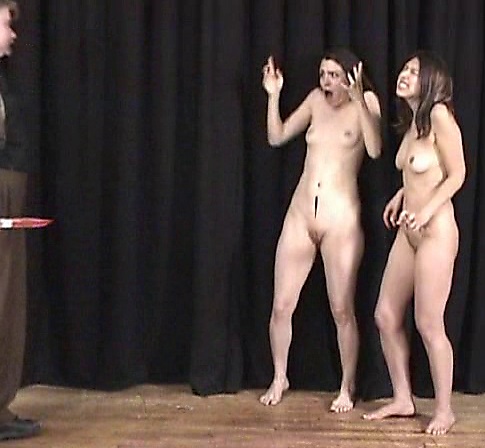 Not like he did the last time!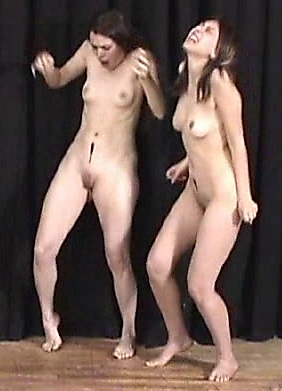 Oh, my! Was that ever ...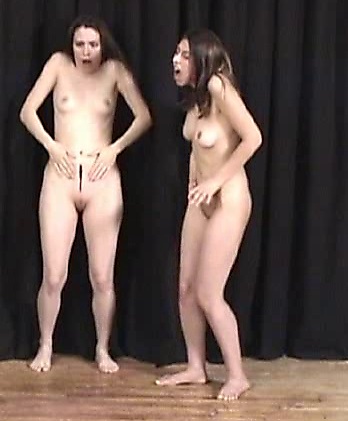 But he mustn't let himself think of that!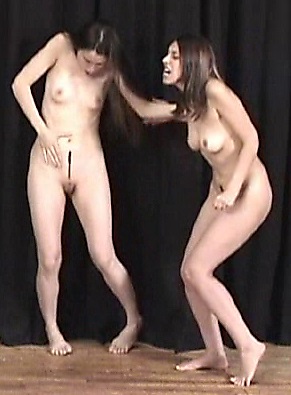 By now he no longer had the slightest question in his mind ...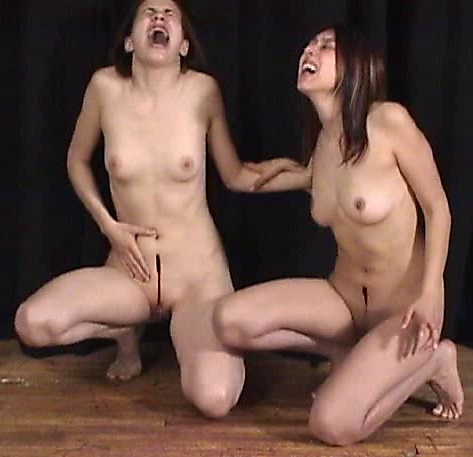 Neither of these women were Amazon Warriors by any stretch of the imagination...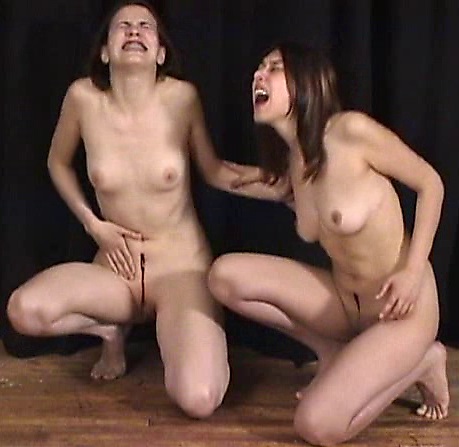 Their general behavior ...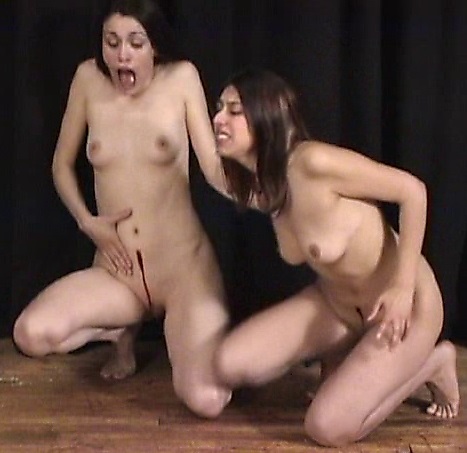 And the reactions of his second victim in particular ...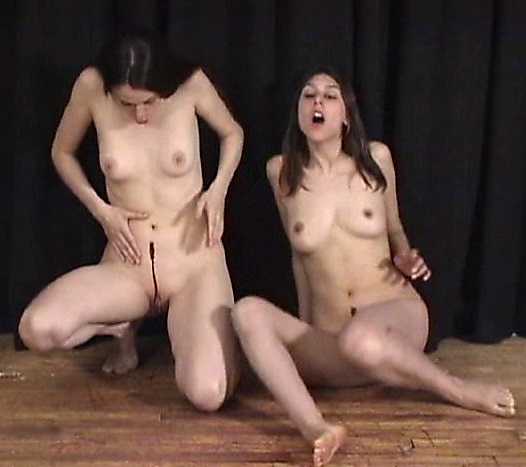 Left him with no doubt in his mind ...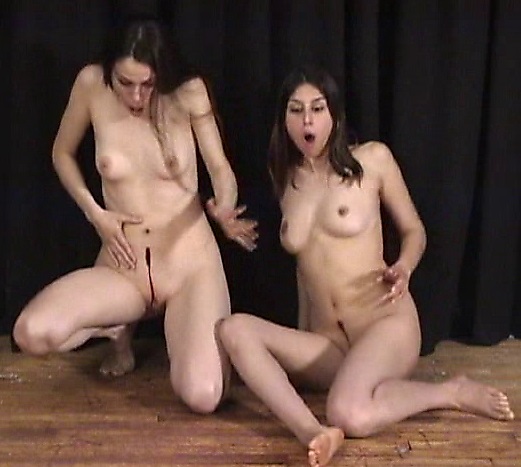 That he was dealing with a pair of civilians ...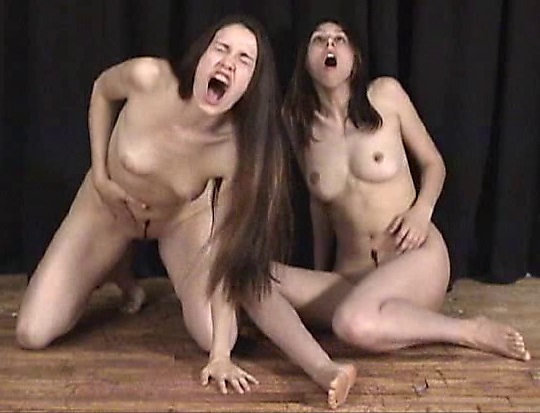 Therefor his Amazon connections would play no part ...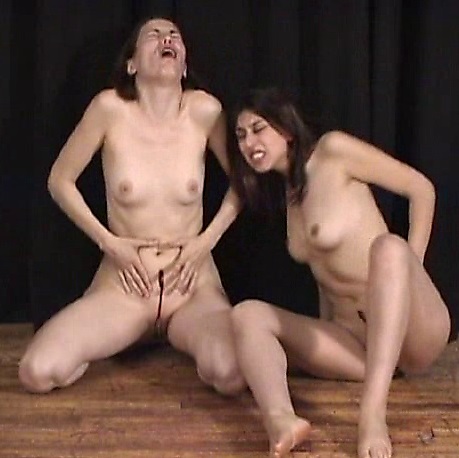 In disposing of the by-products ...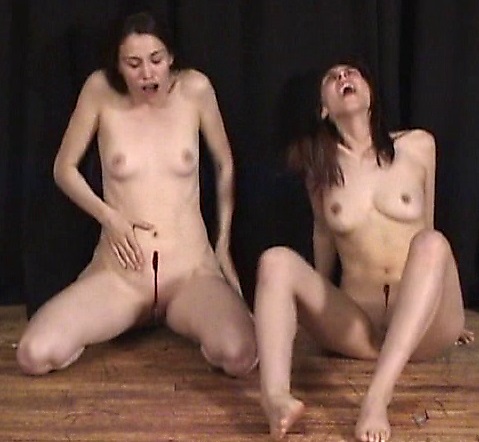 Leftover from his evening of experimentation ...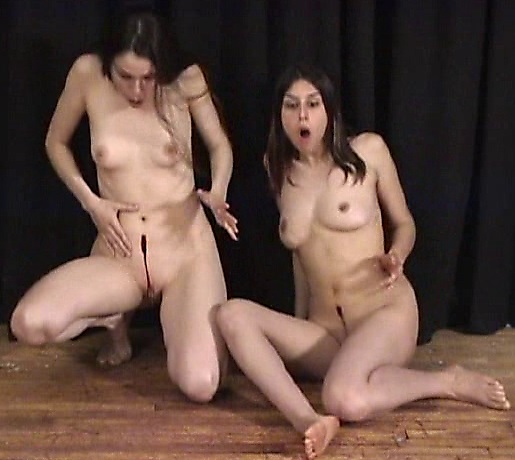 Which meant that ...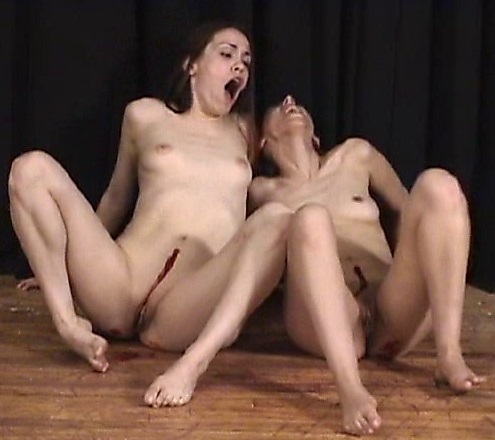 He would have to give due consideration ...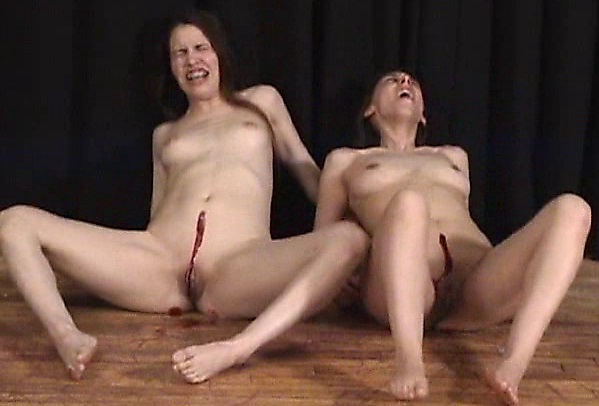 To the problem of ...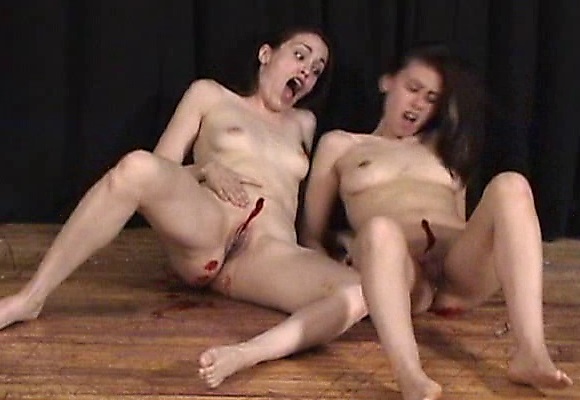 What to do with them ...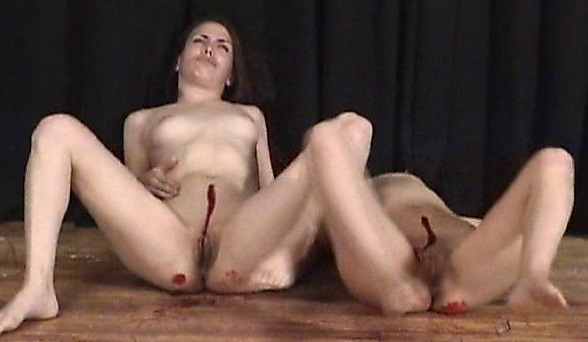 At evening's end when the party was over ...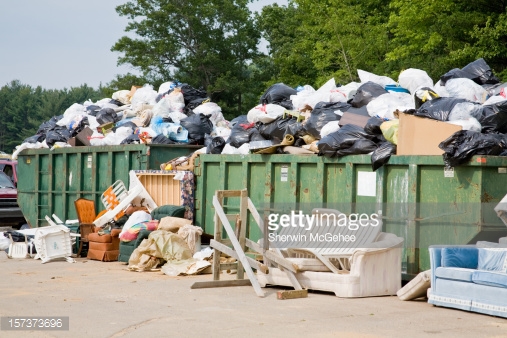 Ordinarily, with the proper timing,
one or another of the dumpsters in back of the building
could provide the answer to his disposal problem ...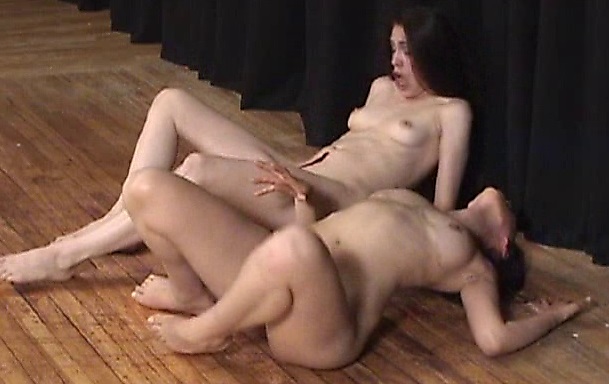 But there had been a renewal project in progress recently ..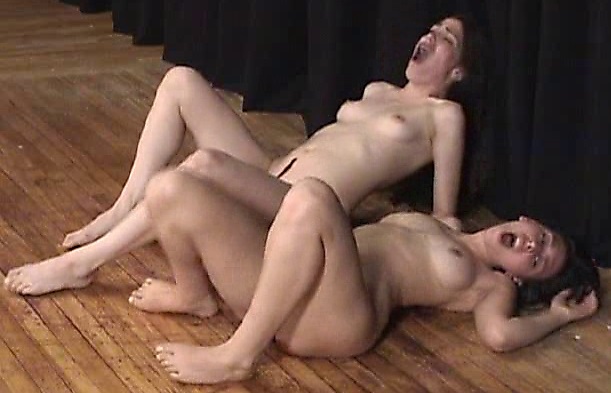 And at the present time both dumpsters were filled beyond their normal capacity ...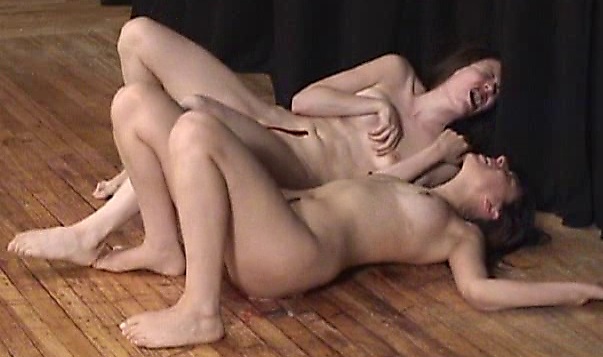 And he had neither the time nor the ambition ...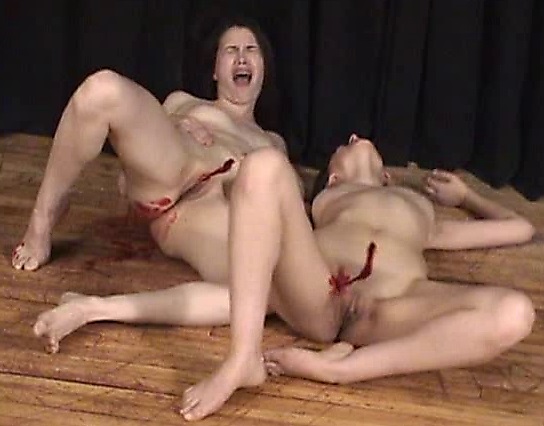 To dig into that mountain of trash ...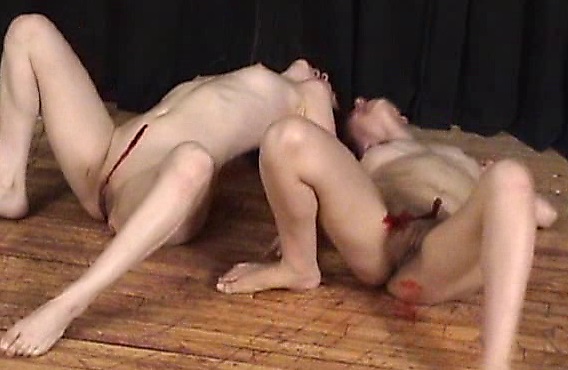 In order to make room enough for his additional refuse ...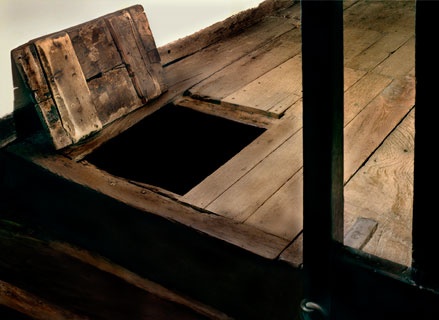 Then of course there was that trap door in the attic ...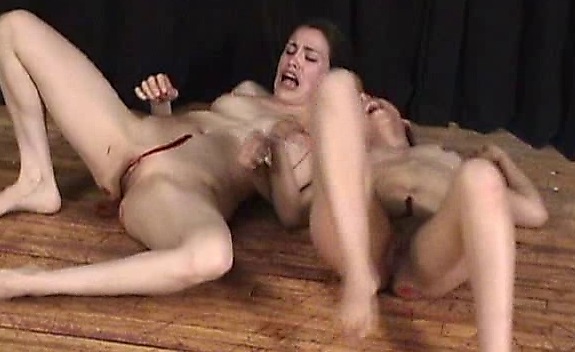 It gave access to the abandoned crawlspace that he had discovered a while back ...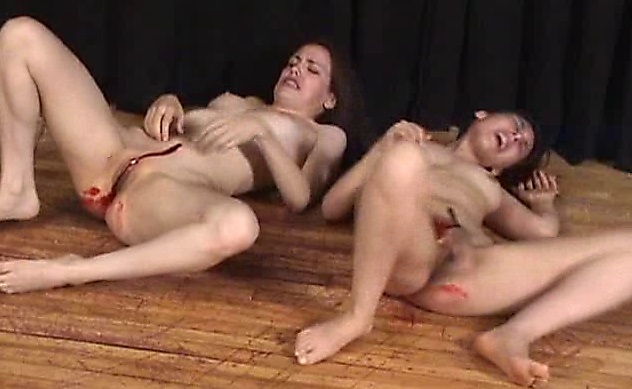 But due to the inevitable problem of decomposition ...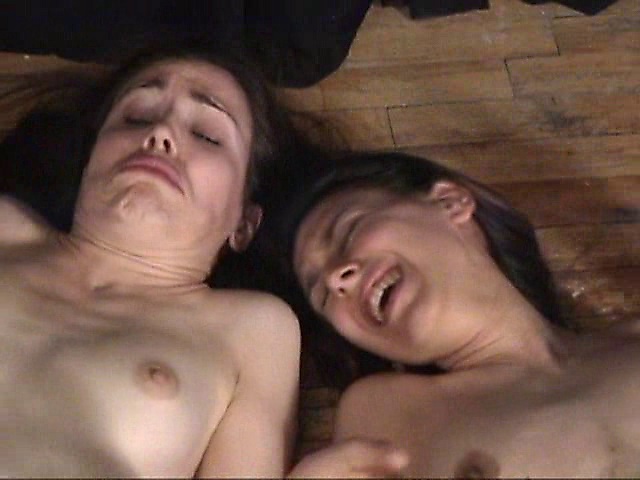 The crawlspace could only provide a temporary sanctuary at best ...
And he needed a more permanent repository ...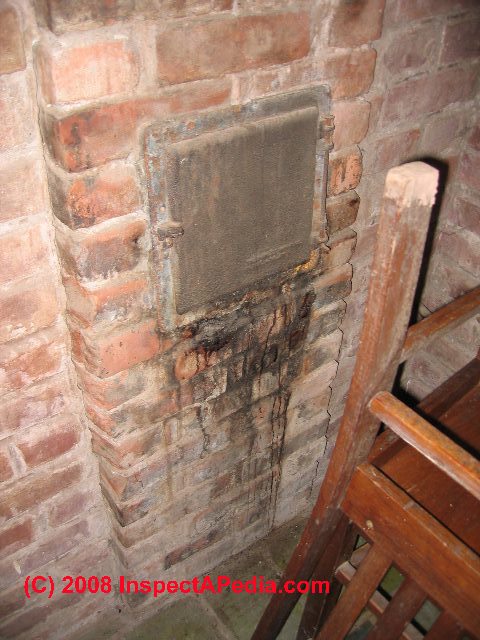 The chimney base in the cellar!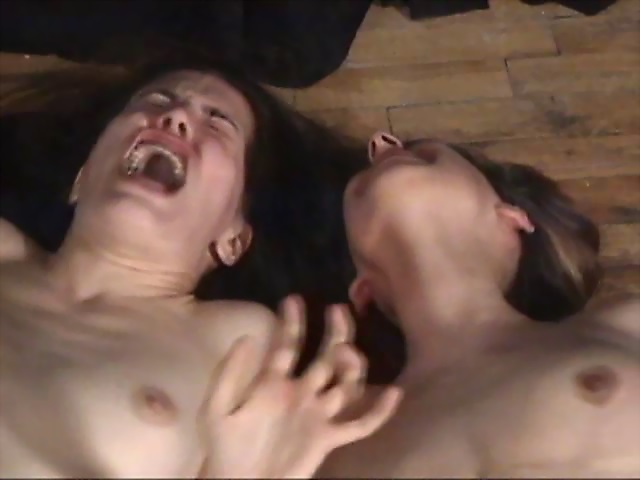 Now why hadn't he thought of that in the first place?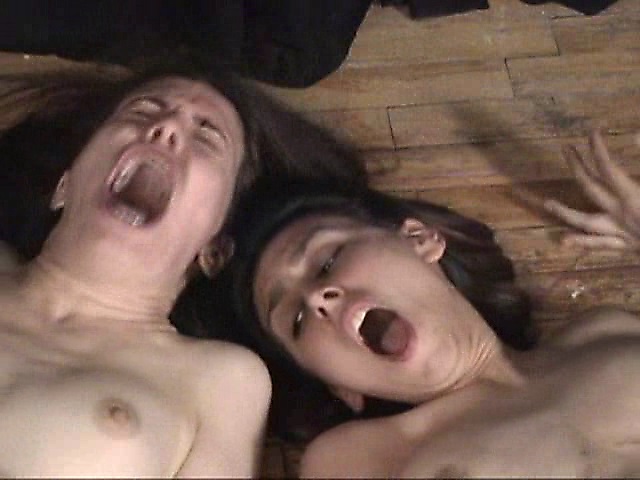 In order to fit them through the cleanout door ...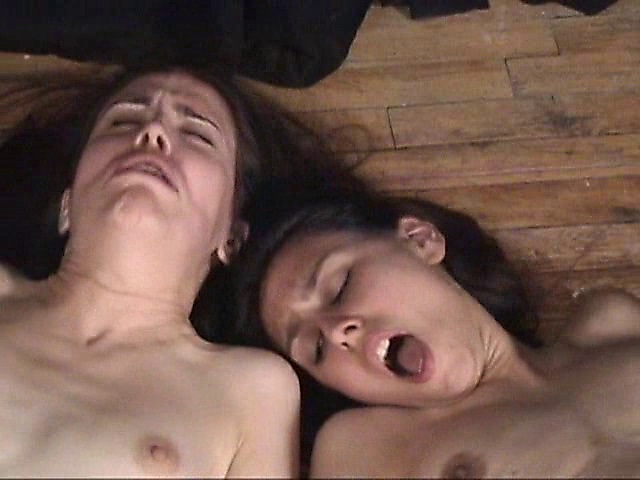 He might have to relieve them of an appendage here or there ...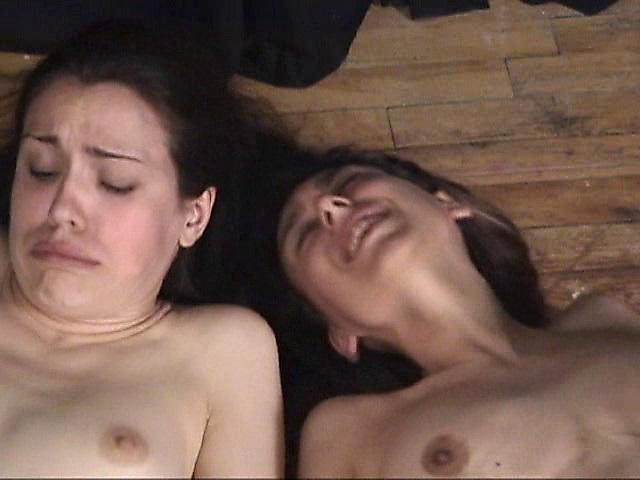 But by then neither of the women would be in any condition to protest ...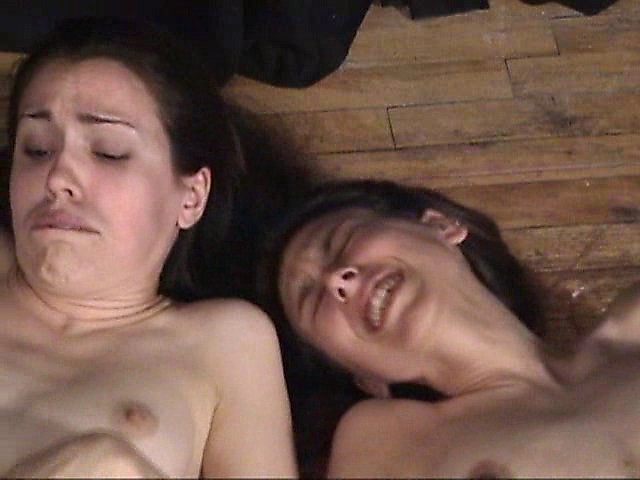 They hardly were even now for that matter ...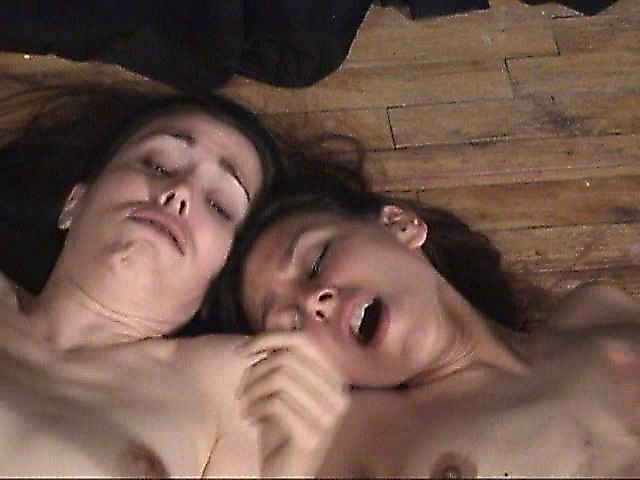 He considered himself fortunate ...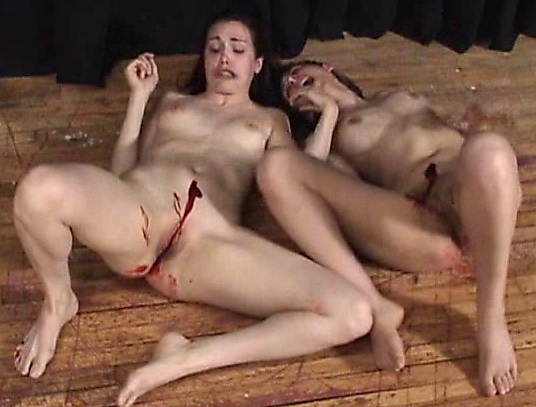 In that his preference was for slender women ...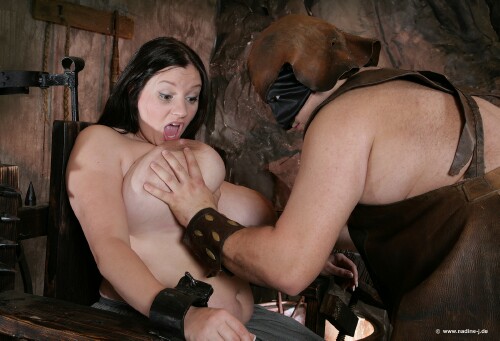 Just imagine the job he would have on his hands
had his prediliction been for mammoth mammaries
and all that often attended them ...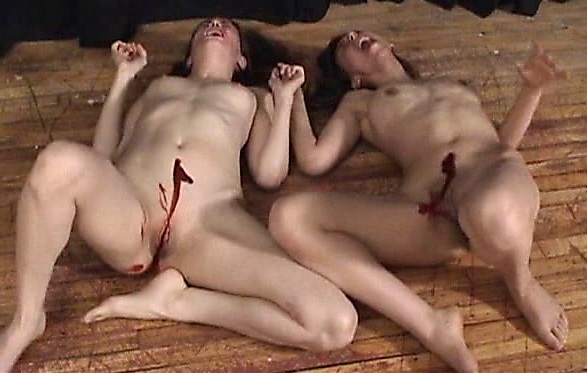 He doubted that he possessed a knife with a blade long enough ...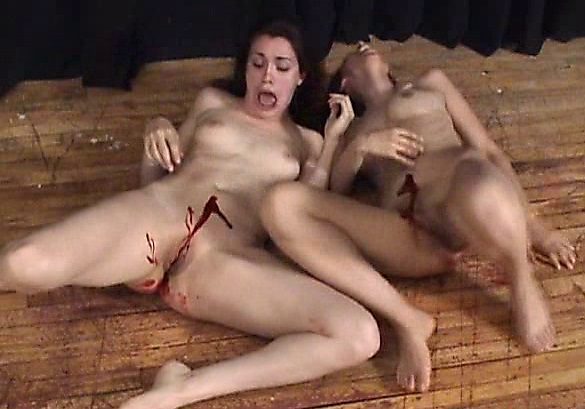 To penetrate all that plethora of flesh ...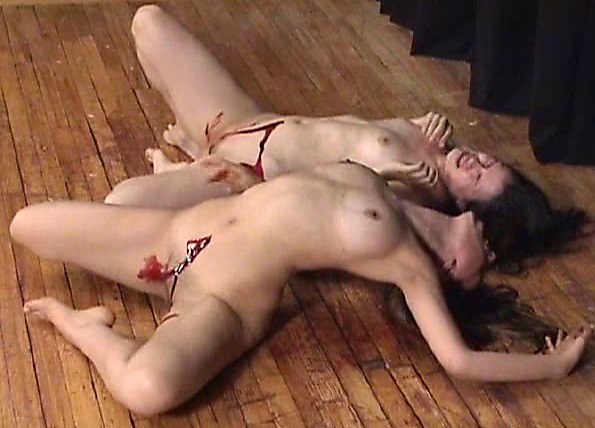 And then he'd have to spend half the night ...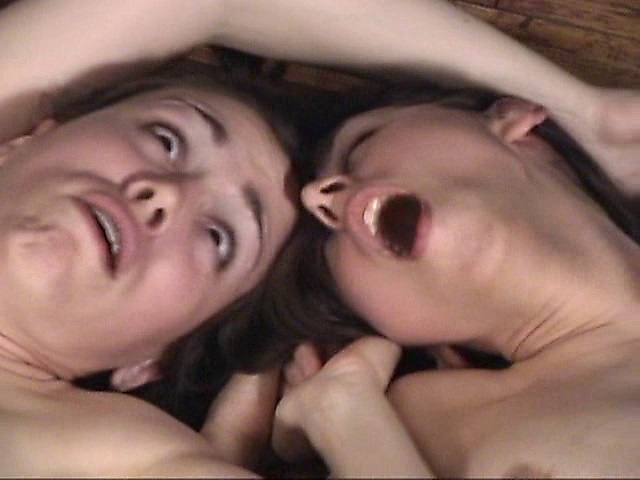 Reducing it to pieces small enough to fit through that opening ...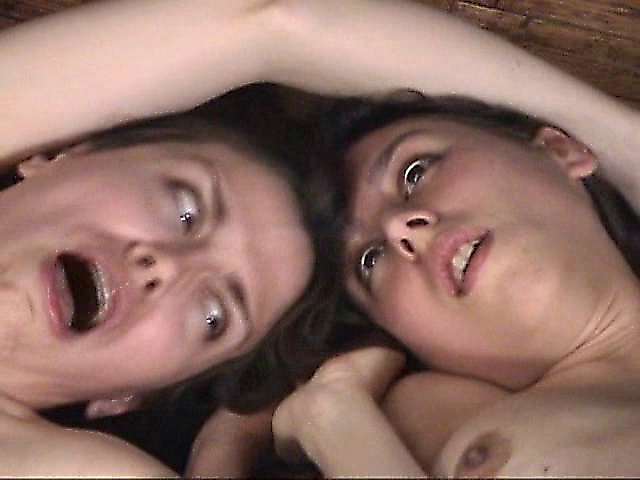 Good Lord! He didn't want to even think about it!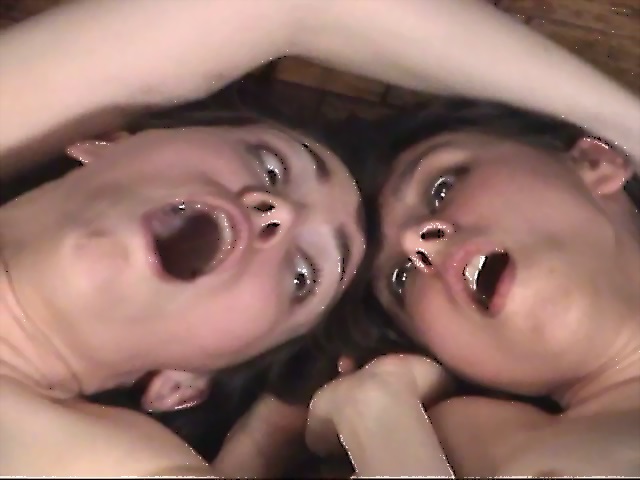 When he initiated this small experiment with this pair of women ...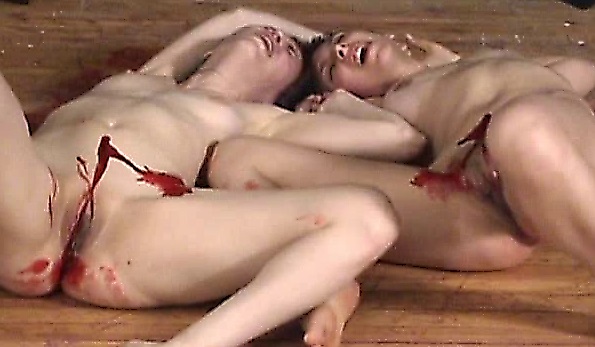 He did it because he was interested to see ...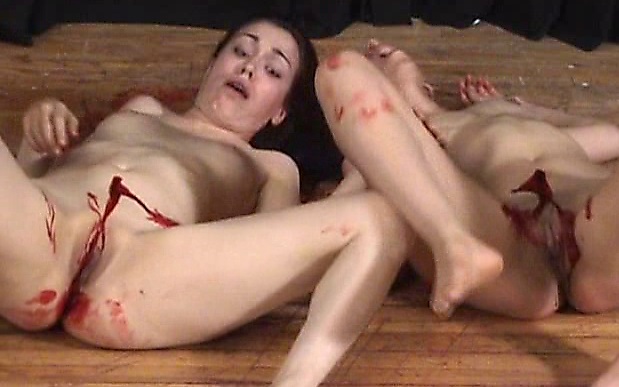 Which one of the two ...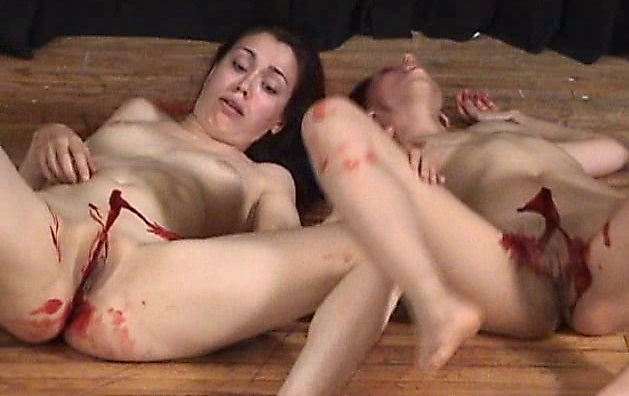 Would be the first one to succumb to her wounds ...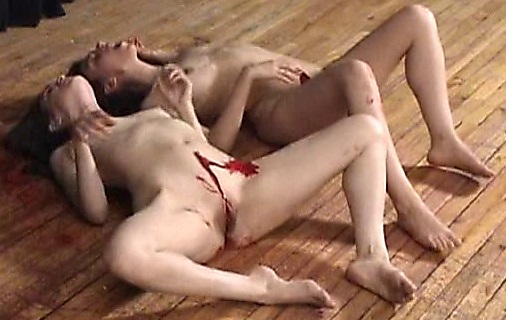 But now if the truth be known ...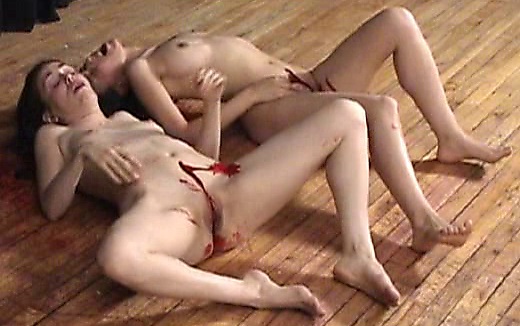 His mind had tended to wander a bit ...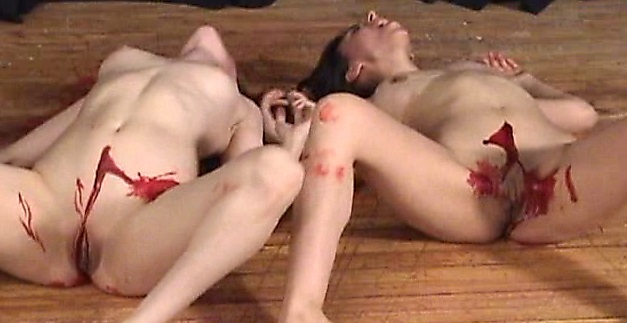 Because he was in some danger of losing interest in the proceedings ...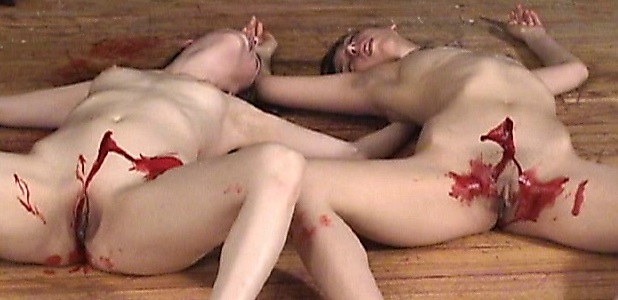 As surprizing as it may seem to some of you ...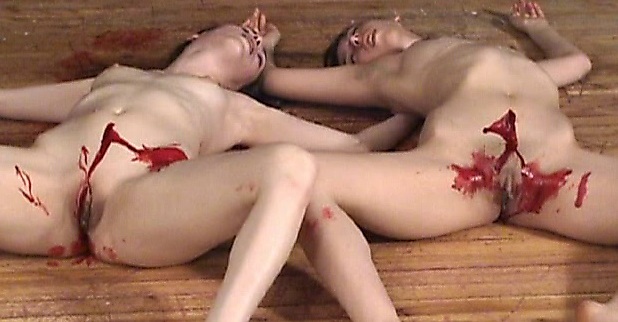 His only real interest in this avocation of his ...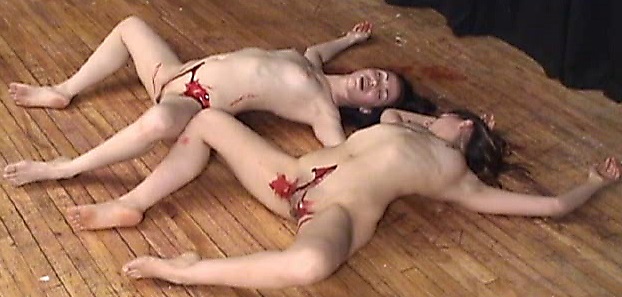 Was the feel of the knife ...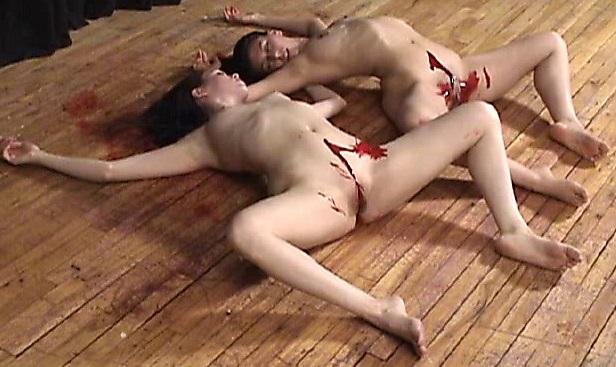 As the blade thrusts into a woman's belly!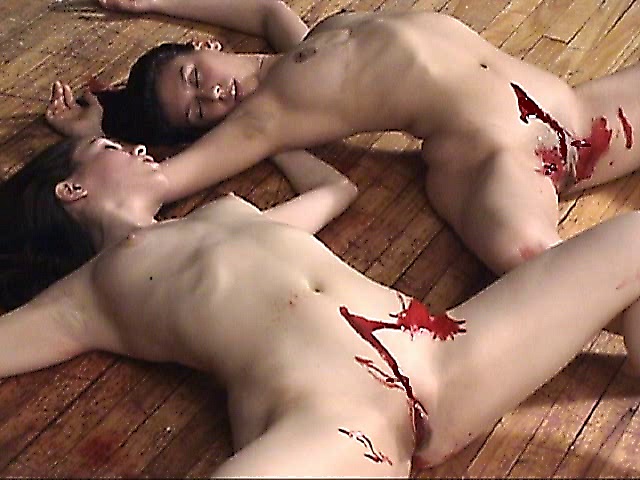 He could well do without the shrieking and screaming that attended his ministrations ...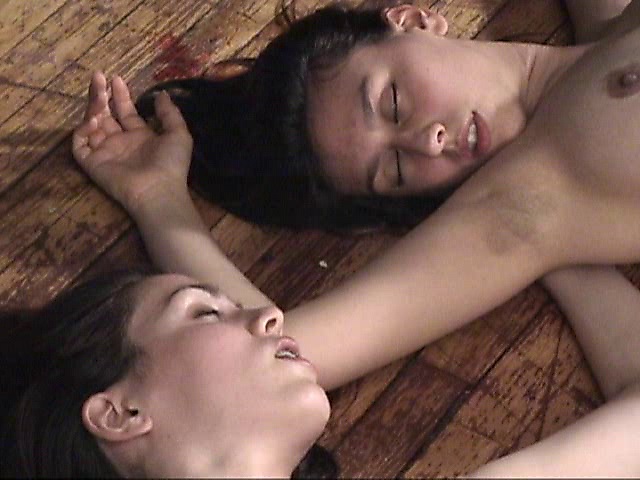 Now a good gurgling grunt was something else again ...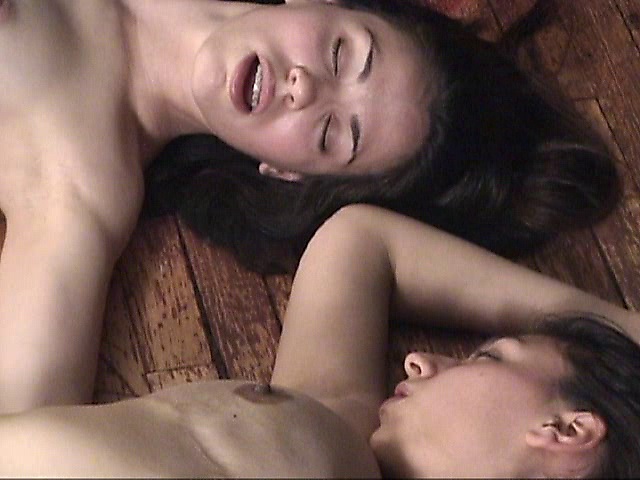 But anything more tended to hurt his ears and give him a headache ...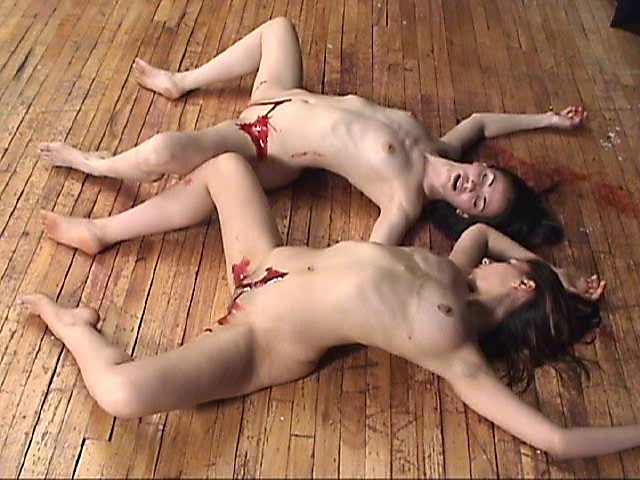 Well, from the look of things he guessed that his experiment was about to reach its conclusion ...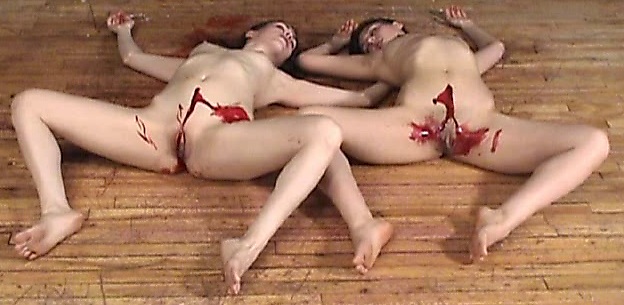 And he didn't have a winner after all ...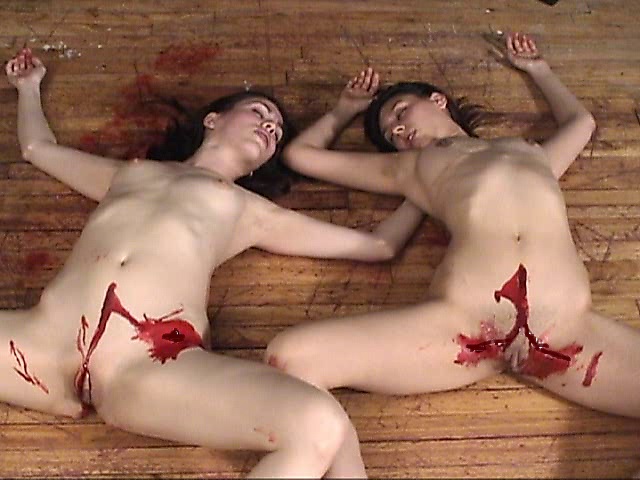 Because his contestants had expired about the same time - a tie - a virtual Dead Heat!
Let's see ...
It was now approximately 9:15 PM ...
But now that he stopped to think of it ...
Good Lord!
He hadn't noted the time when this all began!
So after all this ...
He was going to have to conduct his little experiment again another time!