Just for the record, my name is not Jason Voorhees, and no, I have never donned a hockey mask in my entire life.
And, as a matter of fact, now that I think of it, there was no lake anywhere in the vicinity of our camp site.

Ours was a group of Survivalists, you see.
Both males and females gathered here to train, hoping to be "discovered" for a role in one of the various
"Reality" television programs that are all the rage these days.

Everyone here was following a dream of some kind and I guess that most all of them had hopes of being the next "Big Star!"
My own fantasies were somewhat different.
While most guys seem to be consumed with the idea of slipping themselves into a woman's body,
my own idea of a Good Time was to be thrusting a sharp object of some kind into her instead.
Don't ask me why - I just do - and there's nothing to be done about it.

The gang had divided up into teams and were all out shooting up one another with the paint balls
that we managed to borrow from the producers of the TV show.
The other would-be Motion Pictures Directors were off supervising one or another of the teams and acting as referees in case disputes arose.
Actually, if the truth be known, I think that those pervs just wanted to be on hand
to see how the girls would jiggle when they got smacked by a paint ball!

Anyway, I was more or less the designated Chief Cook and Bottle Washer around the camp site.
There wasn't much that needed looking after really, but someone had to attend to things when they did.
I'd noticed that the gas grille had not been lighting very well and I was on my way toward the mess hall
when I heard something going on in the shower tent we had improvised.
The shower was co-ed as were all the facilities around the camp.
Fellows and girls each took turns using the unit that managed to warm about three gallons of water
that could be sprinkled down upon the bather.
It was primitive but better than nothing.

I hadn't expected to find anyone in the shower ... Much less a half naked girl!
And I guess that she wasn't really expecting to see me either because her welcome was no warmer
than the water she had anticipated showering with.

To this day I don't know what suddenly came over me ...
But I had this screwdriver in my hand ...
And the sight of those stiffened nipples of hers sticking out at me brought on a sudden impulse ...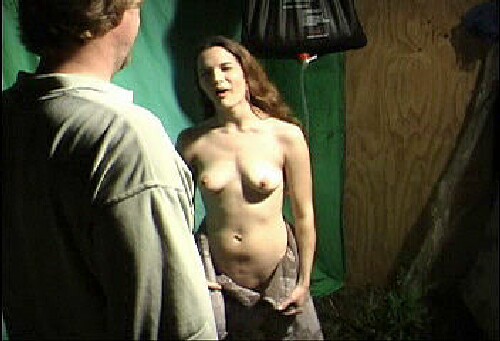 I talked her into dropping her pants which really wasn't as hard to do as I thought it would be ...
And then ...
Somehow I found myself driving that screwdriver deep into her gut!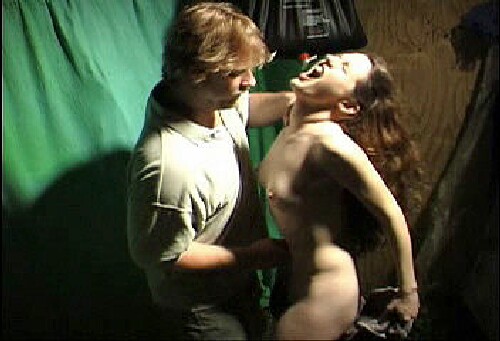 The girl screamed mightily and made some pretty unladylike remarks reflecting upon my character ...
I pulled the screwdriver from her belly ...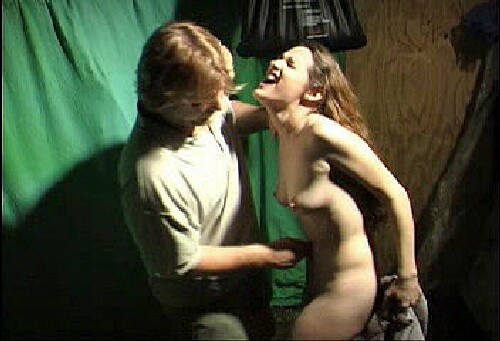 And then stood there admiring the blood that spurted briefly and then streamed down over the curve of her tortured belly ...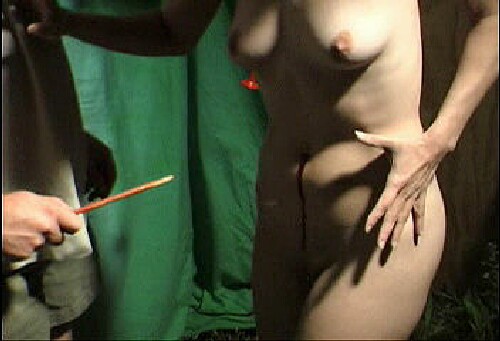 And then I gave her another one in the gut ...
Just to the side of her navel ...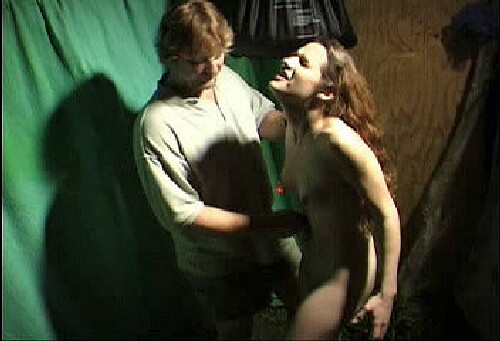 I guess what surprized me most was that the girl just stood there and took whatever I gave her ...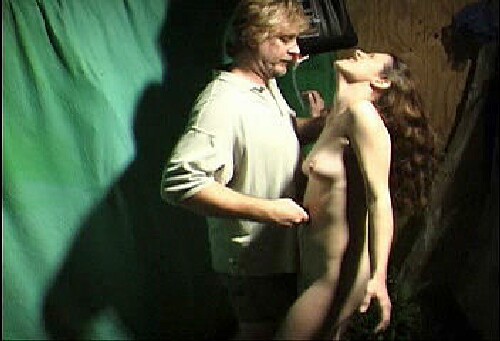 I mean ...
Even when I showed her that bloodied screwdriver ...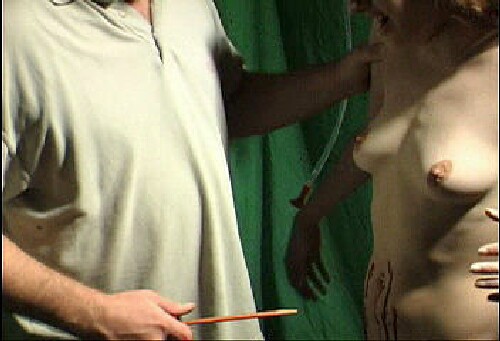 And aimed it at her sweet little breast ...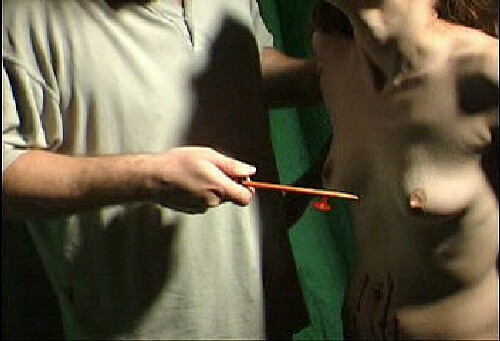 That sweet breast with its succulent nipple ...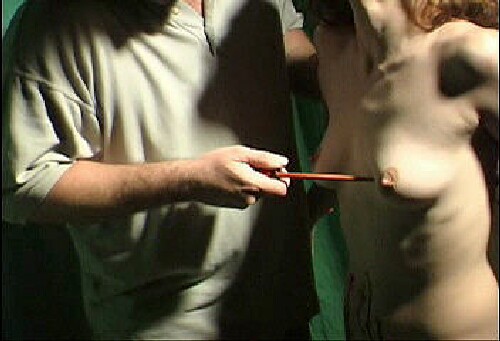 She didn't do much to fight me off ...
Not even when I stuck that screwdriver of mine clear through her tit!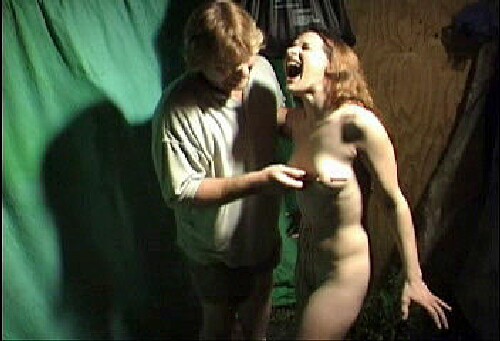 Y'know ...
There'd been times when I lay awake nights ...
Wanting to do something like this!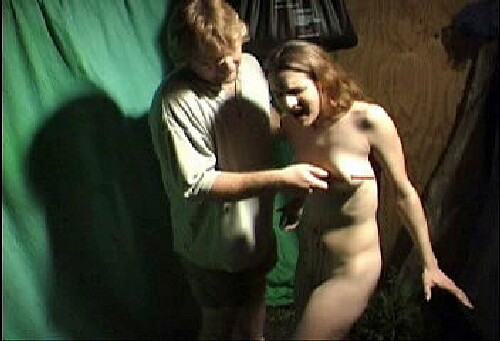 And now ...
Just look at this!
I had!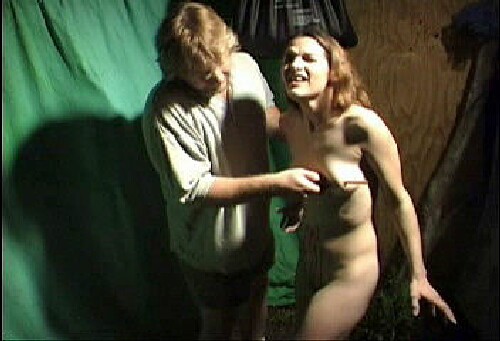 There didn't seem to be a whole lot more that I could think of to do to her just then ...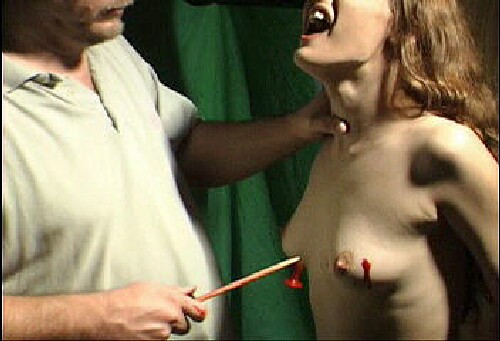 I mean ...
This hadn't been planned exactly ...
I had been acting more or less on the spur of the moment so to speak ...
Sort playing things by ear you might say ...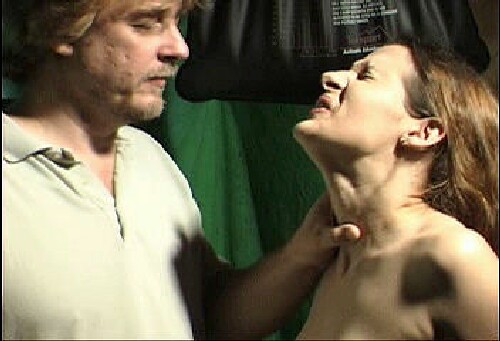 And besides ...
I was running short of time ...
Any minute now the others would be getting through with their own versions of fun and games ...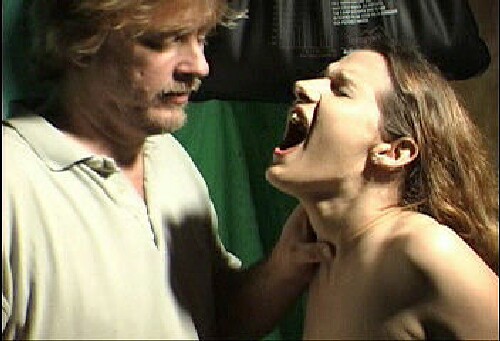 So I thought it best to finish up with mine ...
And so I shoved the length of that screwdriver right straight into the girl's chest!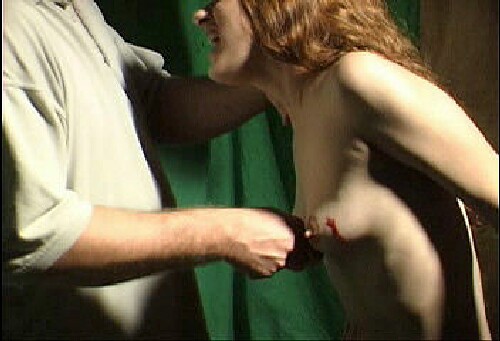 I would've liked to give it to her again!
At least once more ...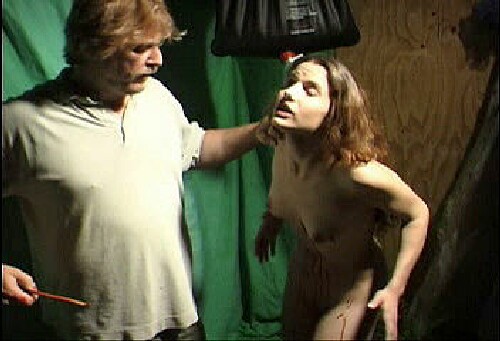 But when I pulled my screwdriver out of her chest,
I could tell that she was going down for the last time ...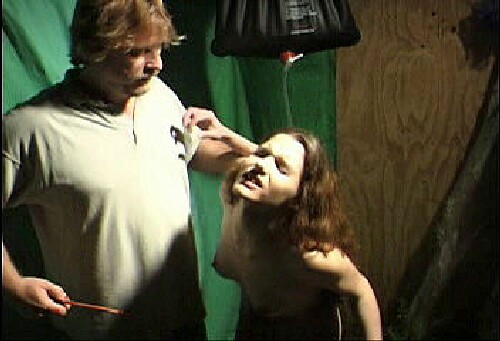 I stood there for a moment - thinking maybe that I could stab her a few more times ...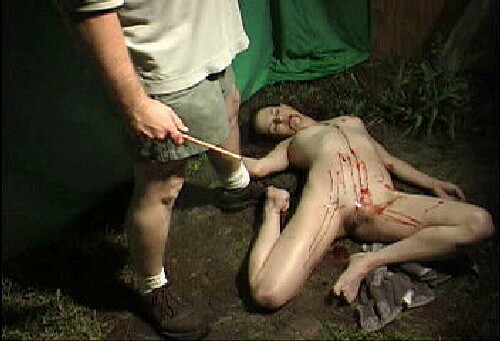 But, Hell Man!
I don't want any of you guys to think that I'm some kind of pervert or nothing!
Y'know what I mean?
Now all I had to do was sort of melt my way back into the group ...
Like I'd been there all along!
I didn't think that it would be too hard ...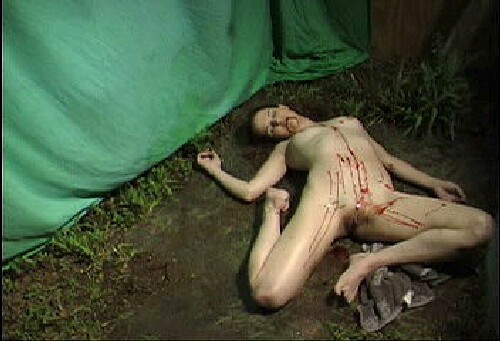 What's a paint gun battle after all if it isn't like a game of Hide 'n' Seek?