"I have $1175!"
The auctioneer announced to his audience.
"Do I hear $1180?
$1180!
Do I have $1185?"

The auctioneer gazed pointedly at the young woman who wore a card bearing #47 as her Offical Bidder's Identification number.

The woman chewed pensively at her lower lip.
On her paycheck and even with her allowance - $1185 represented a considerable amount of money.
But she nodded decisively, took a deep breath and crossed her fingers.

"I have $1185!
Do I hear $1190?"
The auctioneer said as he swung his gaze to the only other individual who had remained in the running
once the bids rose above $1150.
But the man was careful to make no motion whatever ...
And so the auctioneer issued the last call that would formally bring the bidding to a close and clinch the transaction.

"I have $1185!
If there is no further bid, we are going once for $1185!
Going twice for $1185!
Sold!
To Bidder #47 for $1185!"

---
"What?!
Did I hear you correctly?
You spent $1185 of your own money for a mirror?!"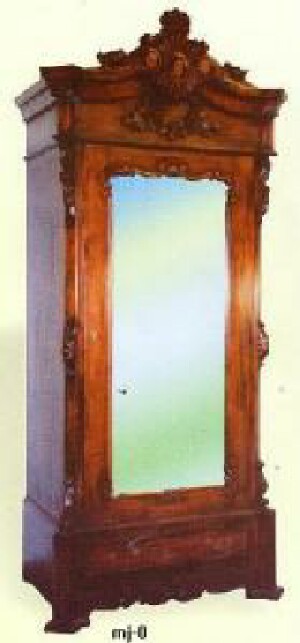 "It's called an amoire, Shy!"
Sammi said meekly in defense of her purchase but her roommate remained unimpressed.
"I should have known better than to let you go to that auction without a chaperone!"
"I thought it would go nicely in the bedroom!
We don't have a whole lot of furniture, you know?"
"But it's so old!"
"It's Victorian!"
"So?"
"It has a full-length mirror!"
"So what're y'gonna do?
Adjust your petticoats or something?
Besides ...
How can you expect to see anything with the glass all covered up the way it is?"
"Well ...
Let's take the cover off!
Shall we?"
"Gosh!
Will you just look at the way this thing is covered!"
"Some kind of tough fabric material ..."
And what are these things? Nails?"
"Upholstery tacks!"
"It sure doesn't look as though whoever covered your looking-glass intended
that anyone should admire their reflection in it any time soon, did they?"
"If ever!"
The two roommates made a determined effort and what with the help of a screwdriver and a pliers
that Shylar remembered were in the junk-drawer in the kitchen ...
They finally managed to remove the fabric that had covered the mirror for what was obviously a number of years.
"There!
Got it!"
"And no undue amount of damage to anything either - considering!"
"What do you see in there?"
"Not a damned thing!"
"What?"
"See for yourself!"
"The quicksilver backing on the mirror must have all gone bad years ago!"
"Oh! For the Love of Pete!"
"Yeah!
Well ...
So much for your $1185!
You can't even see enough to powder your nose in this thing!"
"Well ...
I still think that it looks nice standing here even so!"
"Could be, babe!
But I gotta tell ya ...
It looks like they sold ya a bill of goods t'me!"
"Oh, well!
I guess I can always make use of the extra closet space!"
"Suit yourself, babe!
But as for me - I gotta split!"
"Oh? Where to tonight, Shy?"
"I'm off to meet-up with Billy-Bob over at Sam's Place!"
"Well ...
Don't stay out too late!
We both have to be on time for work tomorrow!"
"Not to worry yourself, honey!
What choo gonna do?"
"Me?
I dunno ...
Watch Dr Kildare on TV, I guess!"
You could join ol' Billy-Bob an' me, y'know!"
"Thanks, Shy!
But I'd fell like a spare tire - or something ..."
"Yeah ...
Well - I guess I know wha'cha mean!"
"Don't do anything I wouldn't do!"
"That shouldn't hinder me too much, should it?"
"Nope!"
"See ya!"
"'Nite!"
Shylar departed for her rendezvous with her current male friend at Sam's Place
leaving Sammie alone in their apartment.
Sammi stood looking critically at the amoire with its clouded looking-glass.
"Well, I certainly can make use of the extra closet space at any rate!"
Sammi opened the door to the amoire and peered inside.
"It is in excellent condition - even if I did pay a lot of money for it!"
Sammi examined the back of the door that retained the mirror in place.
"Maybe the mirror can be replaced?"
But instead of finding what looked like the back of an old picture frame -
which most often is comprized of an arrangement of old wood shingles and strips of lath -
the back of the amoire door appeared to be as seamlessly constructed as was the glass itself.
"Golly!
It would take a master cabinet-maker to work on this!
It's been as carefully put together as a musical instrument!
I guess I'd better just leave well enough alone!"
Sammi closed the door to the amoire and stepped back in admiration of her purchase once again.
"It does make a nice addition to our furniture - in a Goth kind of way!
It just has a few nicks and scratches here and there ...
I wonder if a bit of that dyed furniture polish would help diminish them any?"
Sammi went out into the kitchen where in a few moments she had located the bottle of furniture polish.
Armed with the polish and two sheets from the roll of paper towels the girls kept next to the kitchen sink,
Sammi returned to the bedroom where a few drops of the polish and some gentle rubbing
served to blend the scratches into the old finish quite well ...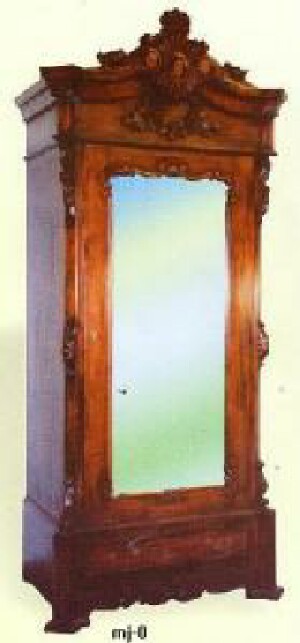 "There!
That looks a lot better if I do say so myself!
Sammi returned the bottle to its place on the shelf in the kitchen cabinet under the sink
and tossed the paper towels into the trash receptacle.
Wetting her hands under the water faucet,
she pumped a shot or two of liquid soap into the palm of her hand.
When she had finished washing, Sammi rinsed her hands ...
But as she reached once again for the roll of paper towels
she saw what she thought was a flicker of light come through the living room to her rear.
"That's strange!
I don't remember turning on the TV!"
But knowing that she did things almost automatically without thinking about her actions at times,
she took a quick look in the direction of the television set as she reentered the living room.
But the unlit screen stared back at her blankly.
"Huh?
Must have been the headlights of a car passing by outside!"
Sammi said by way of explanation although she was not altogether convinced.
"Now ...
Where did I leave my book?
Oh!
On the nightstand in the bedroom!
Of course!"
Sammi plopped herself down on the bed,
snapped on the reading lamp she had attached to the headboard and leaned over to pick up her book ...
Ghost Story by Peter Straub.
"Let's see now ...
Where was I?"
But Sammi had no more than located her place and settled herself into a comfortable position ...
When she glanced over at the amoire where it was positioned off at one side of the room.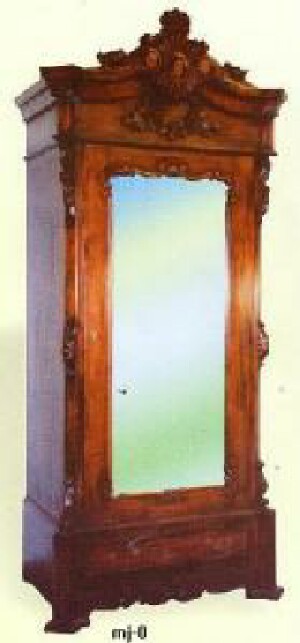 Her eyes fell on the face of the mirror and although there was no recognizable image
the glass seemed to be emitting a low glow of some kind ...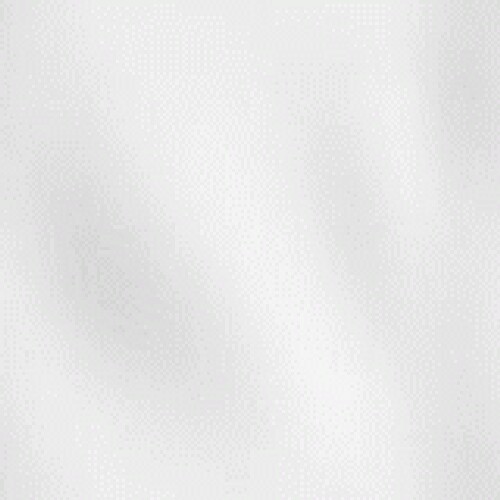 "Is this where that flickering light I saw came from?"
Sammi may have spoken aloud ...
Then again it was quite possible that she only thought she had ...
"But that's not possible!
A mirror can only reflect light!
It can't produce any light of its own!"
"Don't!"
Sammi thought she heard a woman's voice ...
Shylar perhaps - returning home early?
But no ...
Even if Billy-Bob turned out to be a dud rather than a dude,
Shylar could be trusted to pick up someone else quickly enough ...
"Don't!"
Sammi heard the warning come again and she realized that whoever was speaking was trying to communicate ...
Not by using her voice ...
But directly to her thought processes.
But unmindful of the warning, Sammi contunued to gaze into the mirror
as if she were mildly mezmerized by what she thought she saw there ...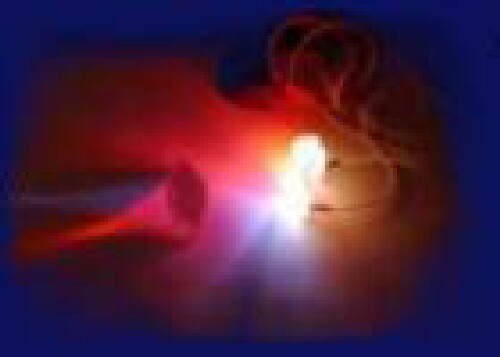 "Don't!"
The voice came at her again with greater urgency.
Suddenly the mirror was illuminated in a blinding flash!
And there pictured on the glass before her was the image of a voluptuous young woman!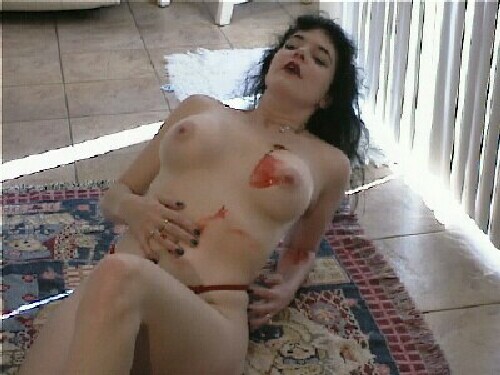 The girl lay half in repose with blood pulsing from the wounds in her breast and belly ...
And as Sammi stared in horror and disbelief the woman struggled in her attempt to sit up ...
"No!"
She cried as if trying to fend off her unseen assailant.
"No! Don't!"
And then Sammi realized that in her dying breath the victim was trying to issue a warning to Sammi herself ...
"Don't!
Don't look in the mirror!"
The light surged brighter and then went out suddenly - leaving no trace whatever in the mottled glass of the mirror ...
For the next full week the amoire stood quietly in its place agaist the bedroom wall ...
The very picture of innocence ...
Which was only to be expected ...
For it was only a piece of furniture after all ...
An inanimate object ...
So what action could anyone rightfully expect it to take?
Sammi was thankful that she had made no mention of her experience to her roommate.
Nor had she spoken of the omninous warning ...
Don't Look In The Mirror!
Fine!
As if peering into that particular looking-glass would do anyone any good!
The mirror was so darkened that no recognizable image was reflected at any rate ...
So why bother?
Shylar was out this evening - with Billy-Bob - again ...
That in and of itself was unusual.
Shylar changed boyfriends as casually as she did her underwear ...
And almost as frequently!
But Shylar had assured Sammi that there was "Nothing serious going on" ...
As if it were any of Sammi's concern ...
So what the hell?
For her own part, Sammi had a research paper she was supposed to be writing for a class she was taking
as a student in the Evening Division of (dear old) U-B.
She'd done most of her fact-gathering but now she had to organize her jumble of notes
in an attempt to put together some meaningful exposition on the topic she had chosen earlier during the term ...
But she was finding it difficult if not nearly impossible to concentrate ...
"What the?" Sammi looked down at what she had just written on the pad that rested on her lap ...
Whatever else you may do, don't look in the mirror!
"Oh, no!" Sammi thought,
"It's started again!"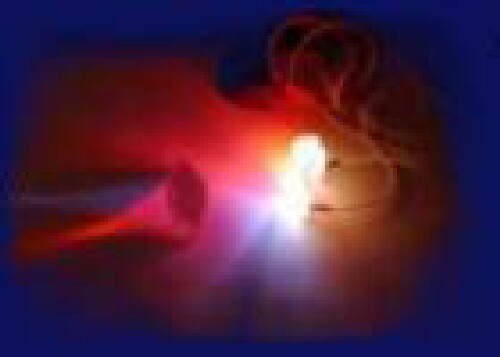 Sure enough, Sammi looked up and her eyes were caught and held by the colored lights
that seemed to come from somewhere within the depths of the mirror.
As she watched, the image of a young blonde-haired woman appeared
and she was backing away as though trying to avoid some unseen menace ...
It appeared as though she was in what may have been the examining room in the office of a country doctor ...
The girl was forced inexorably back by who or whatever it was that was stalking her ...
And then suddenly she was stretched out on her back atop the examining table ...
It was then that the man appeared brandishing a knife!
And less than a heartbeat later he had plunged his knife downward and deep into his victim's chest!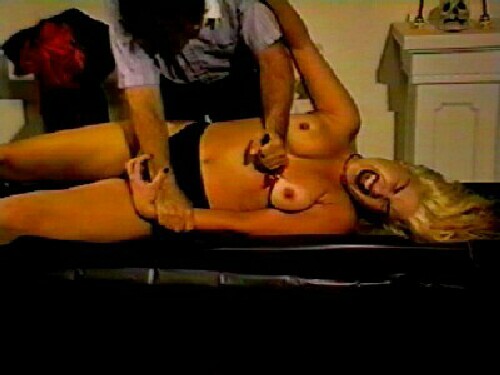 There came a great spurt of her heart's blood - after which the slaughtered girl quickly subsided ...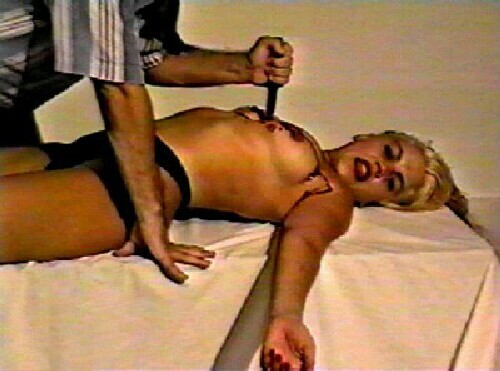 "Now just see what you've made me do!" The man exclaimed.
"But time and again I've warned you not to look in the mirror!
And now you too must pay the price!"
Sammi continued to stare at the still-bleeding corpse of the blonde girl as the image dimmed and faded away.
Was the murderer gloating over the body of his victim?
Or was the threat directed at Sammi herself?
"All I can think, Sammi, is that you've been reading far and away too many of those Stephen King novels of yours!"
Shylar had not been overly sympathetic when Sammi had related her experiences with the mirror to her roommate.
"It's no wonder that your imagination has begun to run wild!
If you were to ask me ...
I'd say that the way you've steeped yourself in horror and blood ...
It's a wonder you haven't flipped out long ago!"
Sammi wasn't the type to argue ...
Nor did she have any other more reasonable sounding explanation for what she had experienced lately ...
So she said nothing further with regard to the matter of the haunted amoire.
But as a matter of fact, Sammi had to admit to herself that by now she was hooked ...
And so she was rather looking forward to the entertainment value that what must be her own imagination provided her ...
With the help of the fogged looking-glass that was mounted in the door of her amoire.
As far as Sammi knew there was never a sound ...
Nothing that would disturb the neighbors ...
For the mirror continued to communicate itself to Sammi as though the voices she heard were coming as her own thoughts.
The mirror proved to be neither entirely predictable nor even particularly dependable
for on several occasions Sammi sat down waiting for the show to begin - only to have absolutely nothing happen at all.
"I wonder just how old this thing is?" Sammi thought one night as she retrieved her nightgown from inside the amoire ...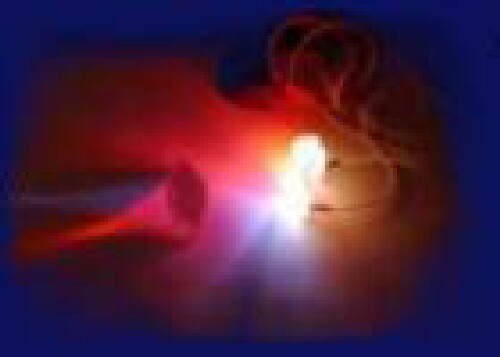 Before Sammi had so much as crossed the room to climb into bed ...
The ghostly light flickered once again from the depths of the mirror ...
And the numbers 1235 appeared across the face of the looking-glass ...
And then the numbers faded and the figure of a voluptuos female
appeared laying supine upon what could only have been an altar ...
It was obvious to Sammi that this was to be a ritual involving human sacrifice!
Hardly had the image of the woman come into focus when a second woman appeared on the scene
wearing a helmut or head-piece of some kind ... and precious little else ...
In her hand she carried an ornately ornamented sacrificial knife ...
Which she promptly thrust at a long angle into the navel of her helpless victim!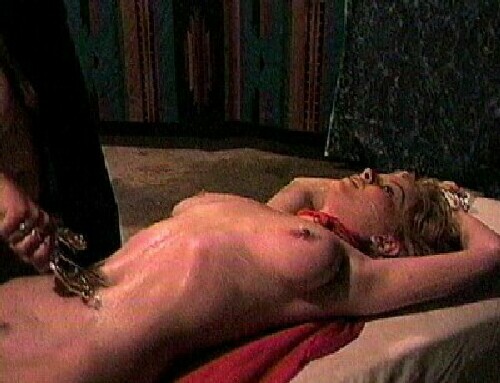 The victim's bosom expanded and rose considerably as she instinctively strove to avoid the pain of that thrusting blade ...
Sammi was both horrified and fascinated at the same time.
Rather than cower in terror she found that she was identifying with the victim ...
And so she too had sucked in her gut and was in the process of swelling her own chest
to the fullest extent of which she was physically able ...
And she was soon to discover that her vicarious enjoyment was to be further enhanced
as the Priestess solemnly removed her headdress and turned to stand before the altar ...
As though expecting to receive her due ...
That reward was not long in coming ...
For in less than a bat of the eye ...
An arrow had impaled the Priestess through her navel ...
She staggered back under the impact of the blow ...
Where she struck the altar to her rear ...
And toppled back to arch majestically over the still form of her own recent victim ...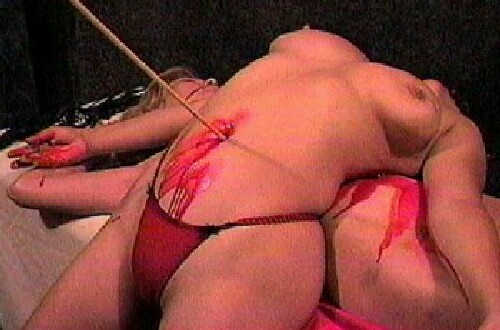 It wasn't long before Sammi discovered that she did indeed have at least a modicum of control over the mirror -
in that whenever she wished to view a scene of death and depravity,
all that she need do was to concentrate her thoughts upon a single year.
She had no control whatever over the content that appeared once the mirror went into action -
however she could in effect replay a particular scene by simply recalling the year that invariably displayed
prior to the beginning of each depiction of female carnage.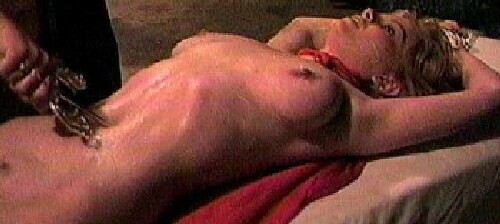 1235 appeared to be the earliest scene available to the mirror's repertoire ...
Thinking of any earlier point in time yielded nothing at all.
Sammi was convinced that her amoire - or at least its mirror - dated to that year
and that somehow she was able to view scenes of the series of horrific murders
that this mirror had been witnessed over the centuries by this looking-glass ...
"1975!" Sammi thought one night quite on the spur of the moment ...
And dutifully the mirror produced an image of a blonde woman who had become goggle-eyed ...
As a heavy-bladed knife was being thrust its full length into her belly!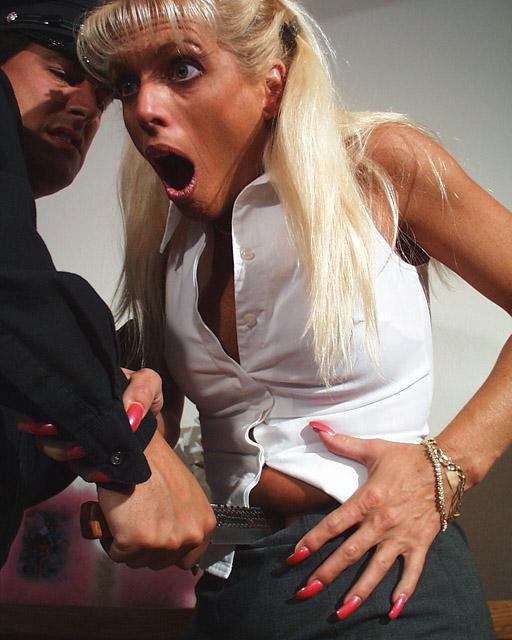 This arrangement continued happily for some time.
At first it struck Sammi as perhaps strange that only the females of the species ever appeared
in the scenes produced by the inner lights of the mirror ...
But the answer came to her one night as she had fallen asleep while waiting for Shylar to return
from her latest sojourn to Sam's Place.
And perhaps it was the mirror itself that provided the answer
for the thought occured to Sammi that
who else did she know who had a copy of this piece of furniture standing in her boudoir?
Sammi wasn't sure whether she was fully awake or whether she had fallen asleep when she heard
Shylar trying to work her key quietly in the lock on their door.
But it seemed that just as the door opened the number 2004 had drifted up and onto the surface of the mirror ...
Shylar peeped into the bedroom ...
"Are you still awake, babe?"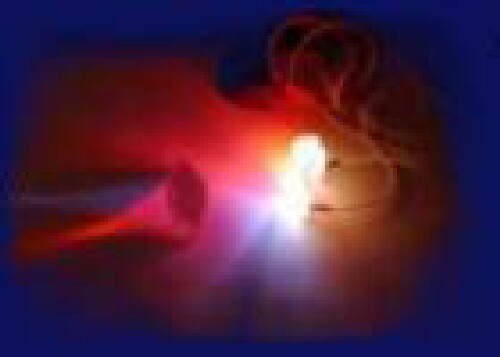 "Yeah --- I think so ..."
"What the heck is that spooky light?
And where is it coming from anyway?"
And suddenly, Sammi came fully awake and it all came to her in a flash!
"Shylar!
No!
Don't! Don't look in the mirror!"
But it was already too late!
And Sammi froze in terror as a dark and shadowy figure seemed to step out of the mirror to advance upon her roommate ....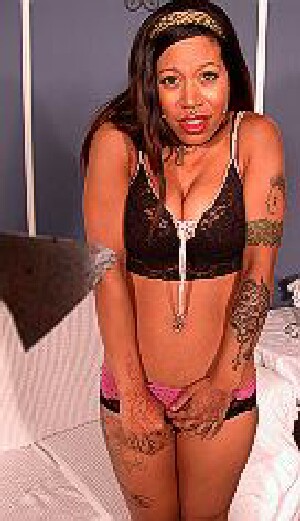 Sammi didn't see the triangular blade of the knife as she cowered among the tangle she had made of her bedclothes ...
But Shylar had - and she stood there dumbfounded - transfixed ...
As if as much rooted to the carpet as Sammi was to her bed ...
And the blade came directly at the flat plane of her belly ...
"Billy-Bob!
You're kidding!
Right?
I mean ...
You wouldn't kill me?!"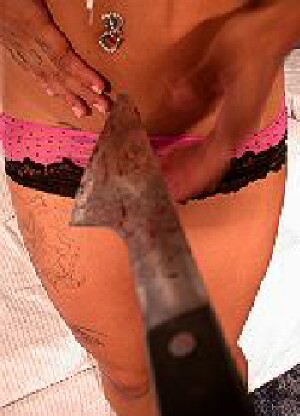 Suddenly ...
The knife shot forward!
And Shylar's eyes went wide as the blade stuck home ...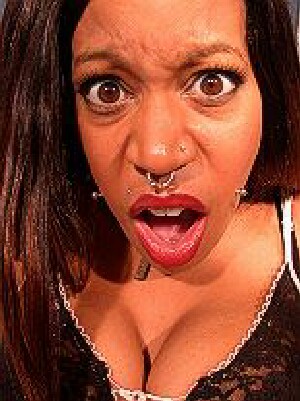 "Like Hell I wouldn't!"
The knife's thrust came in low ...
And the next sound that Sammi heard
was the choking, gutteral grunts
her roommade made as the blade pierced her gut ...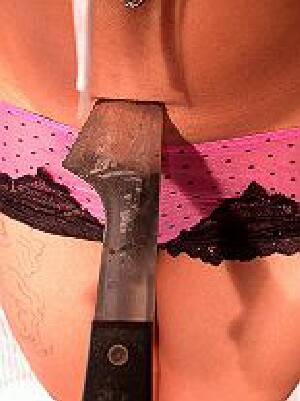 Shylar seemed determined to stand her ground ...
For she was frozen in a state of shock ...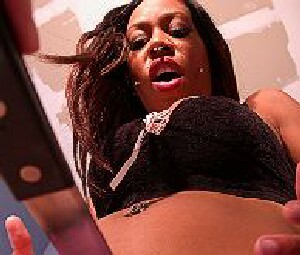 The dark figure appeared to relax the pressure on the knife ...
Only to throw his weight against it once again ...
Thrusting the steel still more deeply into his victim's wound ...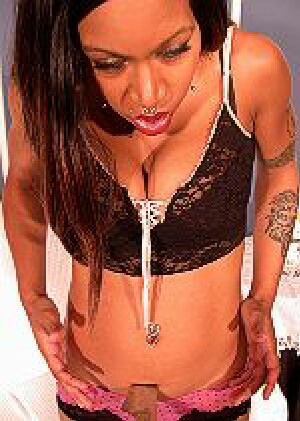 Unnngh!
Hunagh!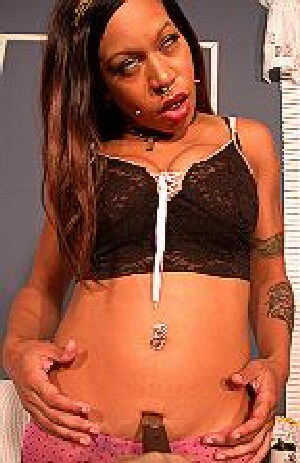 It seemed to Sammi that the killer was intent upon inflicting as much pain
upon his victim as he could!
While for her part ...
Shylar appeared to be almost equally determined to stand there
and take as much of this punishment as she possibly could!
"O My God! Billy-Bob!
You'ves gone an' done me in the belly!"
The blade was withdrawn and the dying woman clutched her belly in an agony of pain before sinking to her knees ...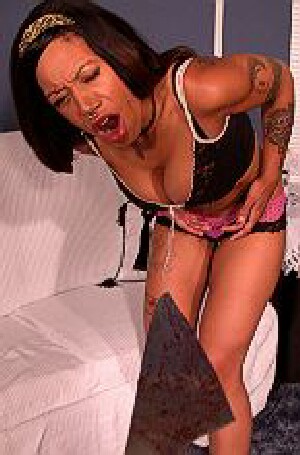 "Billy-Bob!
Is that you?
Why?"
Were perhaps the last words Shylar managed to get out
before she pitched face-forward to the floor of their bedroom ...
She tried to crawl ...
But to where - Sammi was unsure ...
And at this point, Shylar very likely had no clear idea herself ...
Sammi wanted to scream ...
But she could make no sound come to her lips ...
Sammi looked quickly around the empty room ...
And then suddenly she was sitting bolt upright in her bed!
So it all had been a dream after all!
Why! It was early!
Shylar wouldn't have even so much as given a thought to coming home yet!
It had only been a bad dream!
A nightmare! Yes!
But only a dream!
Nothing whatever!
The looking-glass glowed and once again the year 2012 flickered briefly across the face of the mirror ...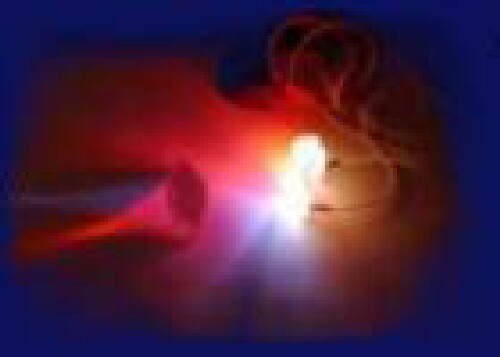 And then a thought came to Sammi in a voice that sounded like that of her roommate, Shylar ...
"Hey, Sammi!
Kid ...
I gotta tell ya!
This necro nonsense is one helluva kick in the ass!"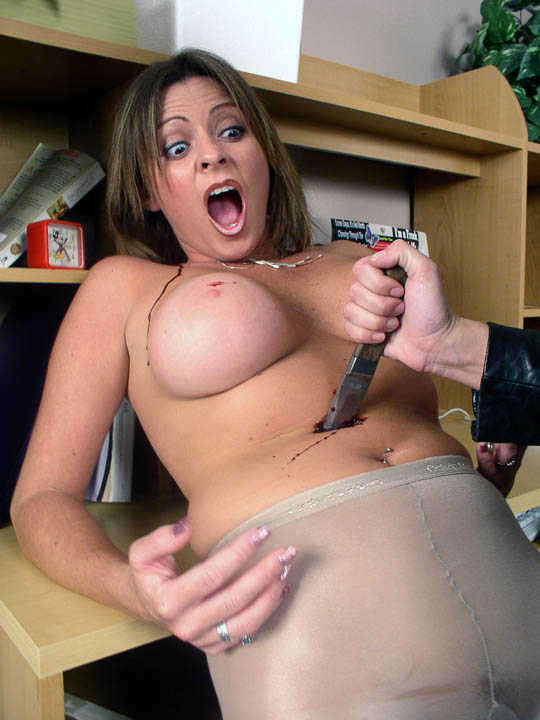 Yeah!
See?
I just knew you'd be great at it!
An' leave it to my ol' buddy Billy-Bob here to show you the way!"
Sammi's magnificent body bucked and heaved in protest
of the blade that was thrust into her gut ...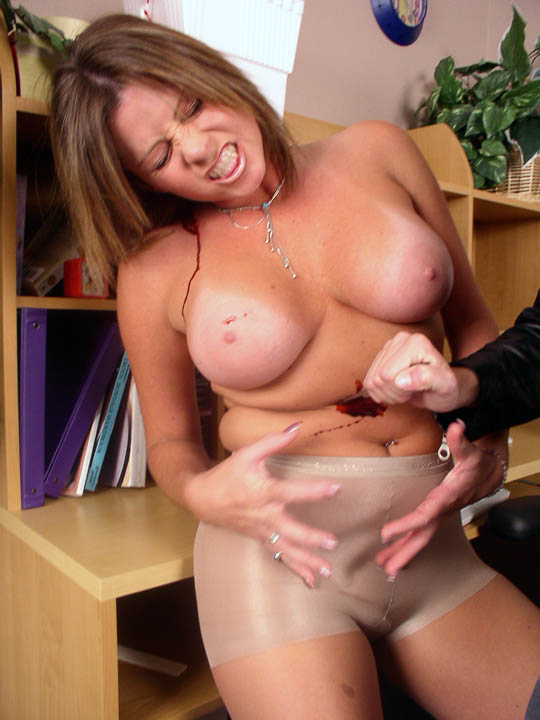 The assassin seemed to become less and less distinct ...
Gradually fading back into the looking-glass from whence it came ...
As the reflected light of the mirror ebbed and faded,
Slowly dying, Sammi thought that she became aware of a single image
that appeared however briefly in the face of the mirror ...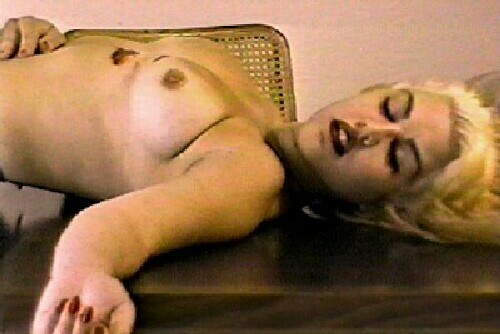 The assassin seemed to become less and less distinct ...
The dying girl was attempting to mouth something ...
A warning of some kind ...
"Don't! No! Don't!"
And with her dying breath, Sammi echoed those words that in these last days had become her mantra ...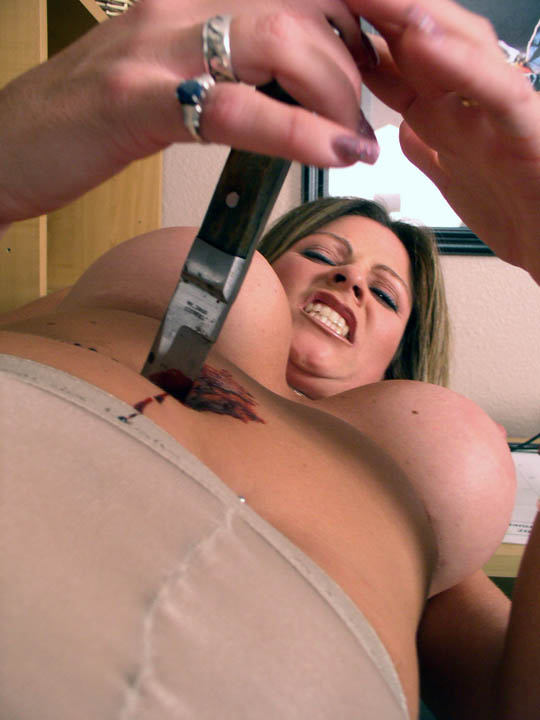 "Don't!"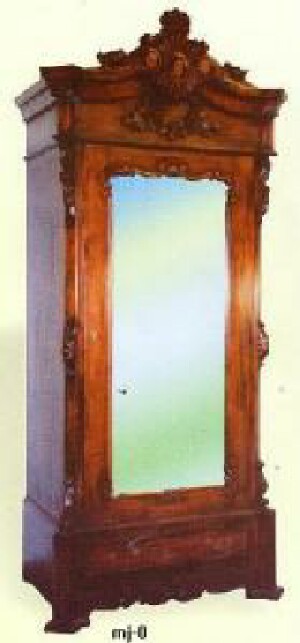 "Don't look in the mirror!"