Foxxy Command - Raid On The Fortress
Hi guys, how are you?
I'm here to tell you that we already have the new foxxy command chapter online called "RAID ON THE FORTRESS"
Foxxys attack valkyries, you will appreciate the beauty, strength, and a confrontation that will end in many deaths.
And yes, the video contains topless scenes.
I await your comments.
A huge kiss to all.
Mayra Divine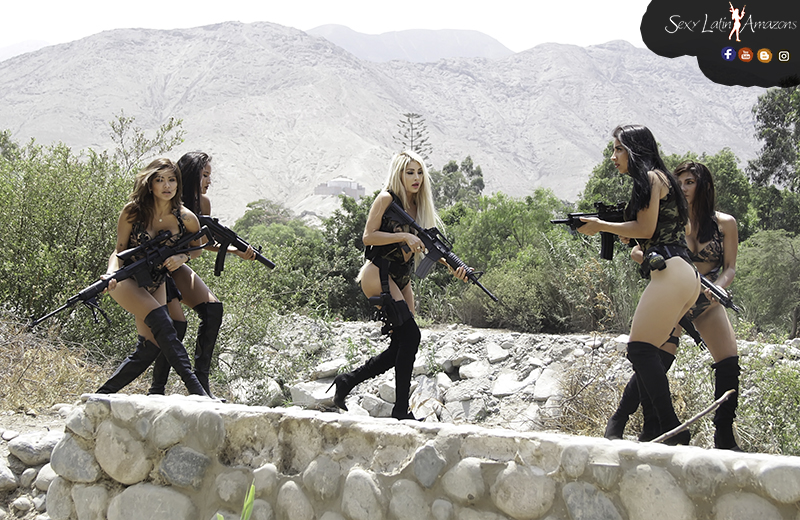 Visit the SLA Blog for more photos
---
And now we have reactions from those who have viewed Mayra's video:
Oleg
Excellent movie! A lot of girls with guns and boots. This film is very well shot.
I really liked the scene when two murdered girls lie in the background on the ground and two other girls go into battle,
but they are also killed! And we see 4 murdered girls on the ground! That's fine, a real battlefield.
Bodies of girls all over the earth! I hope that in other films you will also remove defeated girls in the background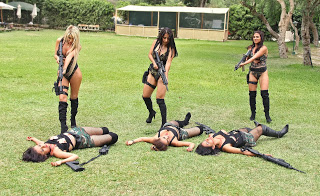 ---
BCharco
Yes, Oleg. I completely agree with you!
I was also touched by that scene. The girls here express in their attitude during the action, a feeling of great cohesion.
Like a real elite assault platoon: they attack confidently and well organized ...
I also feel this mutual trust between the members of the assault unit ...
who cover themselves and finally attack under heavy enemy fire ...
Then, a lot of action happens before the first girls fall in combat.
It adds suspense and increases our tension before it's hecatomb on both sides. I think the script is very good.
I also like the belly-sniper scene. The victims in agony before they die.
Or also the girl trying to wake up her fellow fighter... I'm very moved by that moment.
In the soundtrack, there's a heart-rending scream by one of the girls who falls during the assault... very beautiful...
It's a wonderful movie!
Thank you Mayra! Thank you, girls! Thank the crew behind the cameras and on the computers!
Take care 😘😘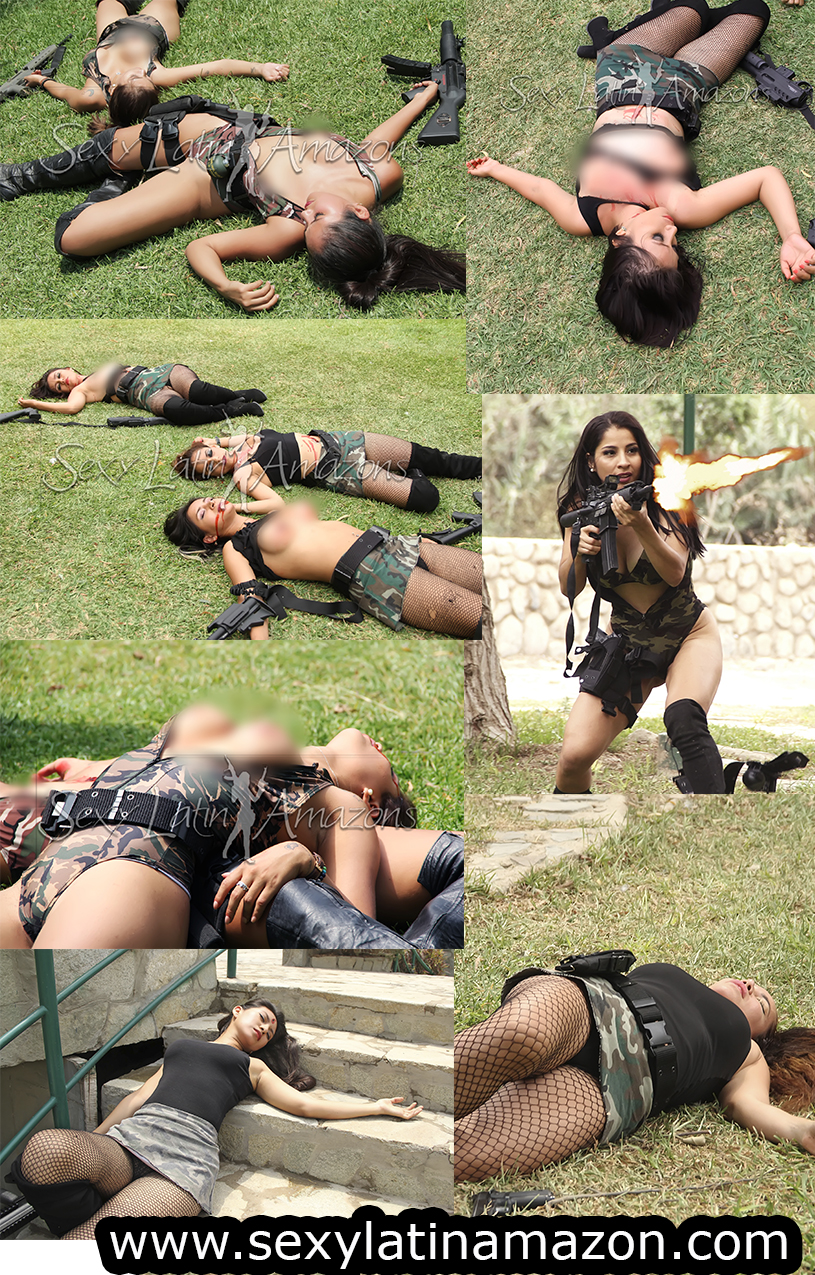 ---
heyhey
Great addition to the Foxxy Command series! Both sides getting casualties.
I actually like some of the weapons used, especially the sniper rifles,
and how the Vakyries were aggressively using their machine gun and then both get shot in the head.
I wish there were more shots of the two Valkyries who were shot on the stairs.
That was a great scene, and the girls are gorgeous, but I think the scene and pans at the end were relatively short compared to other scenes.
Overall great battle scenes, and pretty realistic. Please thank the ladies and crew, and all of you, above all, stay safe!
---
An amazing movie there, Mayra. And it looks like you all had a lot of fun in making it a s well!
Love how you are able to use outside location filming to your advantage, all your movies look so sunny and warm!
---
I loved this movie! This is an excellent little female army action sequence.
Like others, I enjoyed the two girls dying on the stairs.
Whenever you get an opportunity to film a shootout or ambush on a staircase,
you should do it because it makes such a dramatic and exciting visual.
I'm a very big fan of women trying to charge up a flight of stairs but failing midway and sprawling out beautifully dead on the steps.

There was one girl with a ponytail on the Foxy side who got shot as she charged across the grass;
she did a twisting fall with such a great look of agony, it was really impressive and exactly what I like to see.
I like the costumes a lot, both the Foxy Commandos and the Valkyries.
Most of the boots were great; there was only one pair (the shorter, lace-up pair) that were clunky and a little less sexy.
The gun props are great, too. And the outdoor settings and scenery are awesome!
If I had to change one thing, I would vote against grenades and explosion deaths.
The three Valkyries who get killed by a grenade did a good job with it, but it's not my favorite kind of kill method.
Overall, great work and I hope to see many more like this!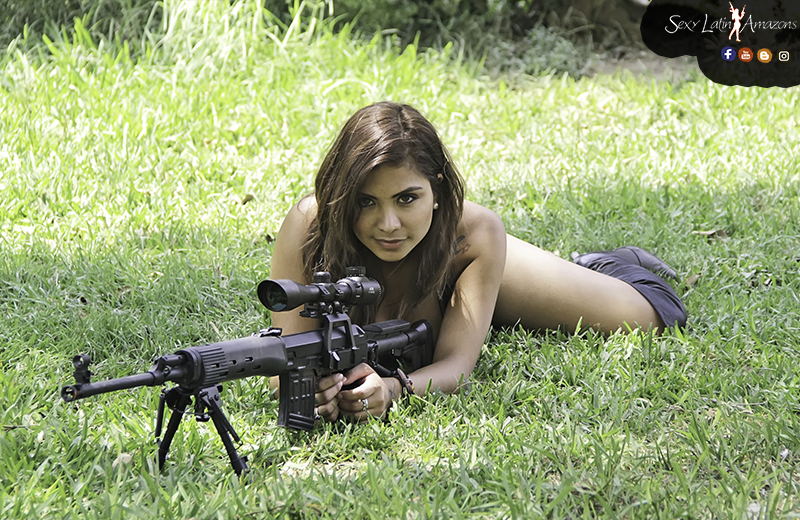 ---
Mayra
Thank you for writing these great lines that comfort us.
It is a pitched battle invaded by beautiful and brave women ready for anything, it is true.
We still have more!
You will have more news soon very soon.
Hugs and Kisses
---