Kada cast her lance and her instructor nodded and smiled her approval as the youngster's weapon struck the target. The girl was accurate in her casts but the older woman doubted that Kada would develop the arm and shoulder strength necessary to give her sufficient speed and distance.
Kada had her heart set on joining the warrior ranks of her clan and so was training vigorously. See! Hersha was smiling! She had managed to please Hersha, Maker of Warriors who was as rigorous a Task Master as ever there was!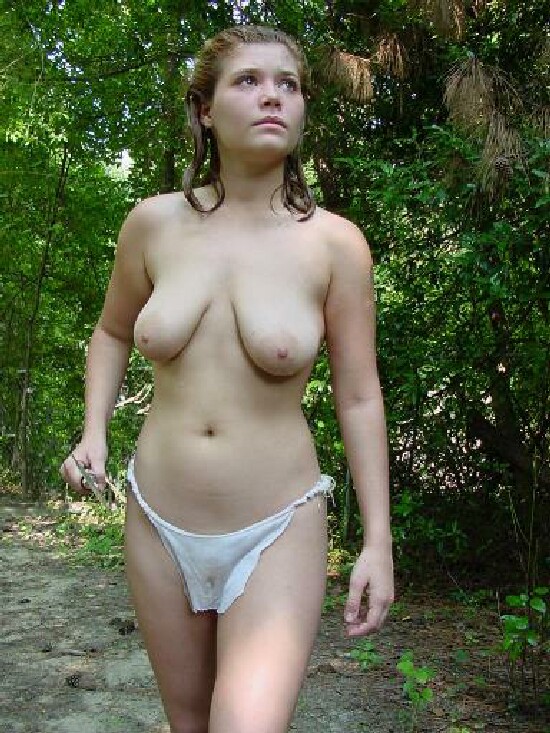 What Kada had no way of knowing of course was that even as she continued to nod her approval, Hersha was busily seeking the words to explain to her eager pupil that not every woman was born to become a great warrior. There were a goodly number of things a woman could do that made her in many ways indispensible without being especially proficient with either bow or sword.
Hersha shook her head sadly as Kada ran to retrieve her weapon. lf the truth be known, in her opinion were this youngster pressed into battle she would in all probability be among the first of the new recruits to be struck down, dying miserably with a shaft through her breast or belly!
Hersha supposed that she should be concerned about her own reputation as a Maker of Warriors, but the vision of this youngster laying dead somewhere with an arrow protruding from her belly filled the older woman with sorrow. Were only the young as invincible as they inevitably thought of themselves as being!
When word came that the Queen had an assignment for Kada, her bosom swelled with youthful pride while the instructor gazed at her with a fleeting look of wonder. When she was dismissed, Kada dashed off to prepare for her journey and Hersha turned to the messenger.
"Kada is not yet prepared to undertake such as this!"
"She is likely well prepared for the role she will play!" was the only explanation and Hersha was to hear no more.
Kada was to be an emmissary to the Court of Lord Necros. The Queen had received an invitation to be a guest at the Court, but having the good sense to realize that the invitation could be a ruse, she determined to send a more expendable representative.
Were Kada to return then all was well and Lord Necros could be regarded with somewhat less suspicion if not complete trust. But in the event that Kada failed to return, she would have served her Queen as well as she was ever likely to, was that not so? Sadly, Hersha had to admit that this was very probably true.
Kada strode off on her mission proud to have been singled out to be the Queen's Representative to the Court of Lord Necros! Her journey was uneventful and she had no trouble at all in locating the Castle, for as she drew near, there was noone who did not know of Lord Necros and she had no difficulty securing directions.
The wondering looks that followed her did nothing to diminish her confidence and Kada would likely have continued straight to the Castle door if she hadn't literally stumbled across the body.
It was the still-warm corpse of a young Nubian woman laying with an arrow protruding from her left breast. Even though she had as yet to participate in her first armed conflict, finding the body of a dead woman was no great shock to Kada and it had no effect other than to make her wonder how the corpse came to be laying there.
Kada would have examined the woman's body but she heard a commotion and saw a man coming down the path leading a horse pulling a cart so she ducked back out of sight among the trees. The man stopped his cart and bent to the body of the dead woman.
So this was the warm welcome her Queen could expect to receive should she venture to the Court of Lord Necros! But the warrior Kada was here to do her utmost to prevent such a thing from happening! She would drive her spear through the body of this l oathsome male-thing and return to her clan post-haste where she would be honored as the Queen's Savior!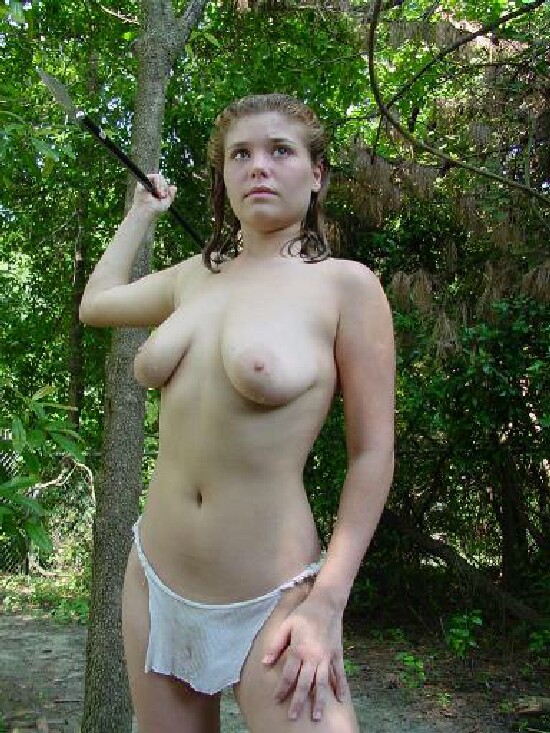 Kada cocked her arm and cast her weapon but as she did so an inexplicable thing happened.
Her target moved!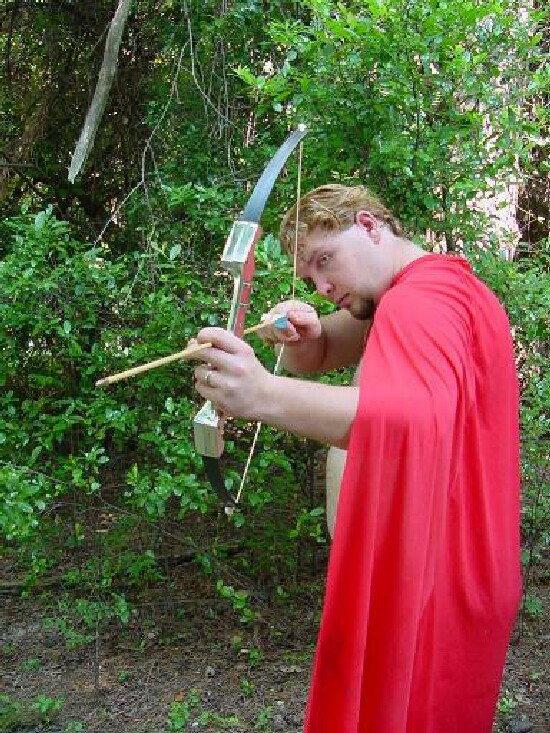 Her target moved and before Kada could so much as correct her aim, the intended victim armed his bow and sent an arrow hurtling in her direction!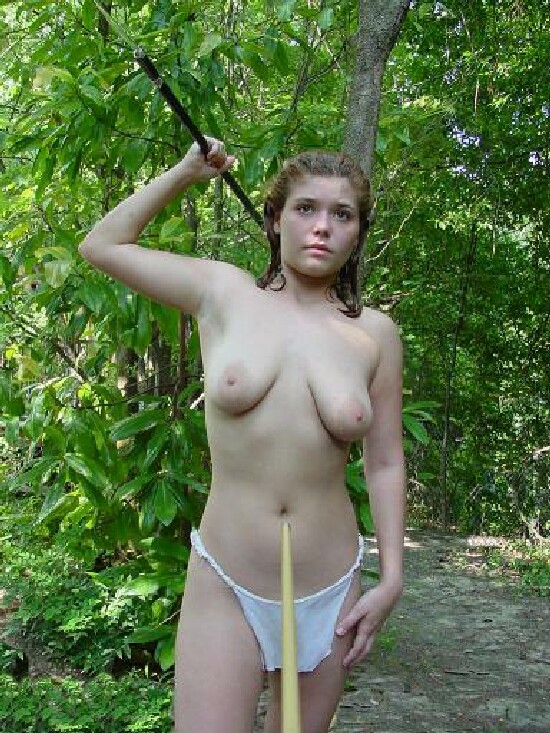 It seemed that in less than a heartbeat the shaft unerringly found her navel and drove deep sending the young warrior arching back before she had time to cast her weapon!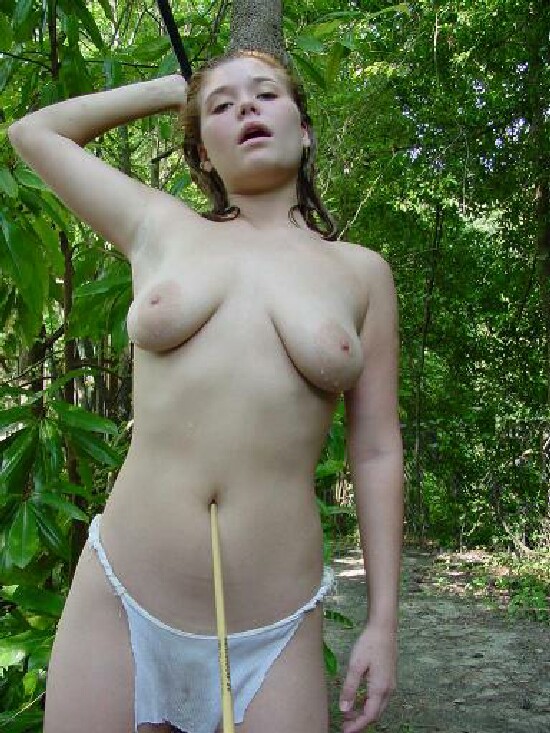 Warrior that she wished to be, Kada cast her spear and then staggered back gaining the support of a small tree that stood behind her.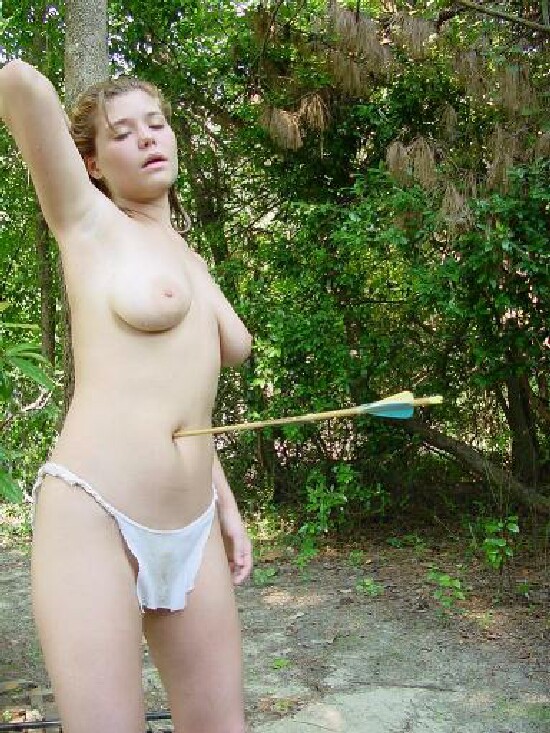 But her lance went harmlessly wide of the mark and Kada wailed in abject misery knowing now that she was to die in this place having accomplished nothing!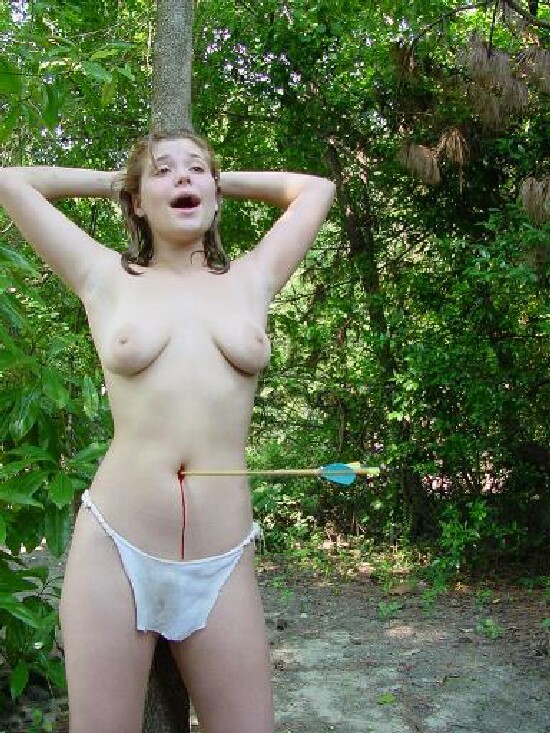 The mere fact that he had not been impaled by her spear was a matter of good fortune and he knew it. The Gods must hold him in favor for events were playing to his advantage these days! He hadn't been so much as aware that she was hiding there!
"How many more of them are there?" he wondered and gazed at the lovely creature who slid down her tree coming to rest on the ground, dying slowly at his feet.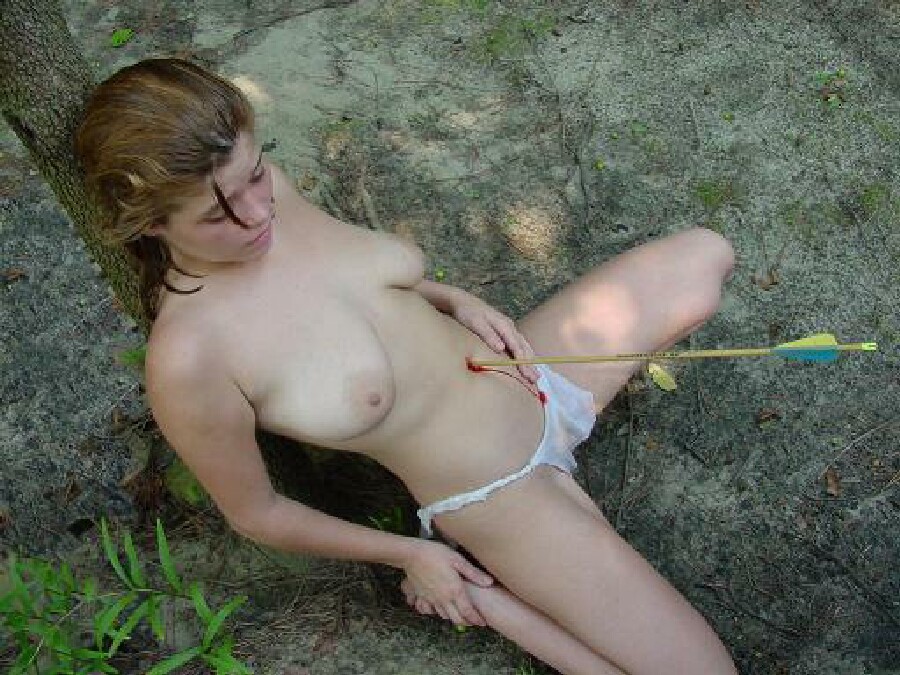 It dawned on him that she could do him no great amount of damage as she appeared to carry no weapon other than the spear she had lobbed at him. But there was nothing to be gained in taking unnecessary risks that was for certain! He fitted a second arrow to his bow which at first he intended to shoot into her chest, but then he paused as he sighted his shot to look again.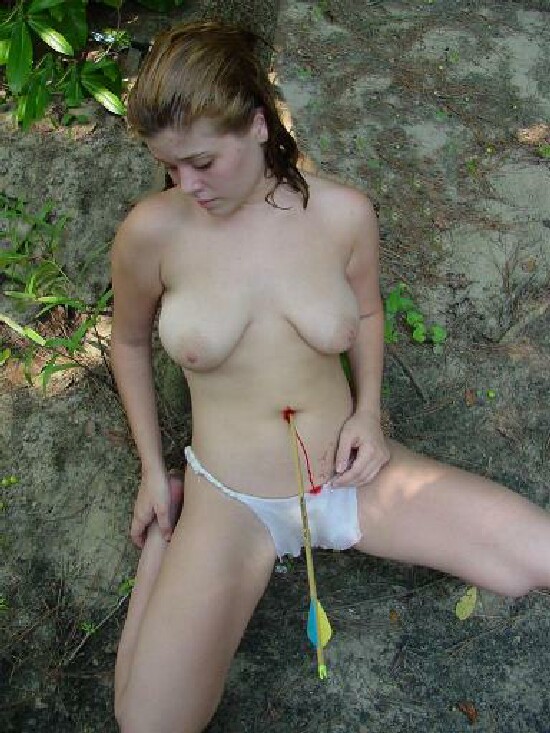 There seemed little to be gained in shooting her again and there was no doubt at all that Lord Necros would be well pleased with his shot to her navel and there was no point in spoiling the effect. Rather than shoot her again perhaps he could help her along by simply pushing his shaft deeper into her gut? Well, he could do naught but try!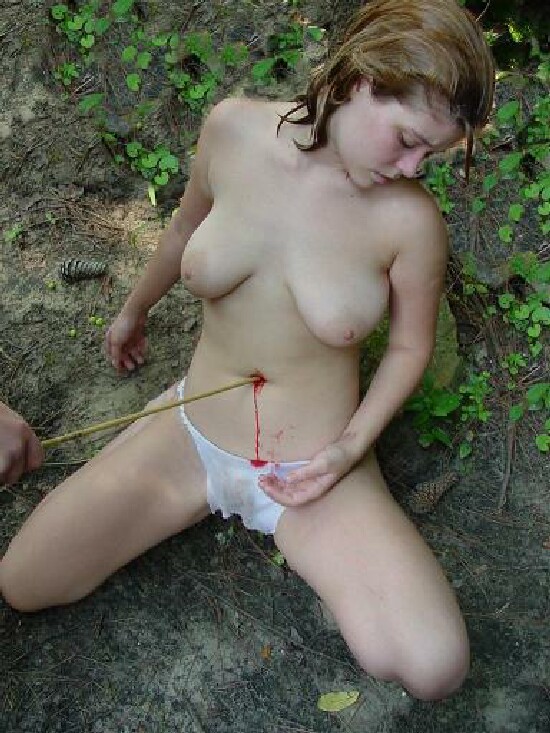 The guard retrieved his arrow and straightened up still looking down at her in silent admiration. There now little one, you have nothing l eft to do in this world but to finish with your dying.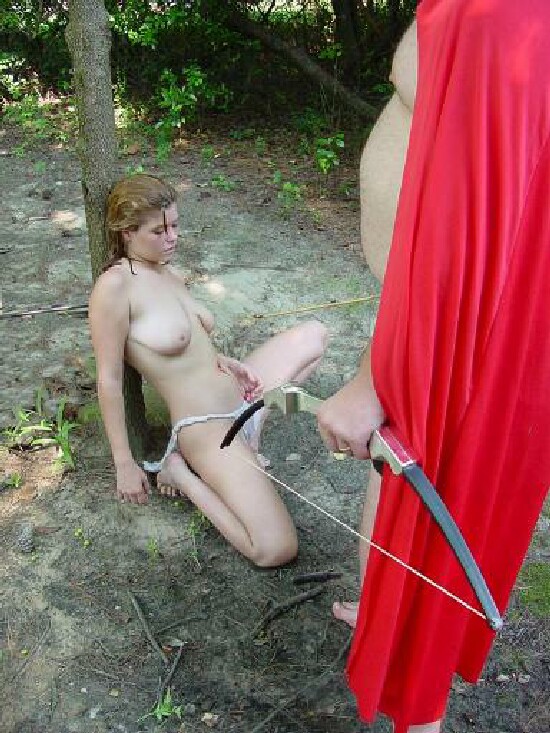 Yes! Lord Necros would be proud of him indeed! Perhaps he would receive a reward of some kind? There was no denying that his Lord and Master dearly admired and appreciated his navel shots!
The guard lifted Kada easily and laid her in the cart along with the Nubian girl. Then he clucked to his horse and the small procession made its way back to the Castle of Lord Necros.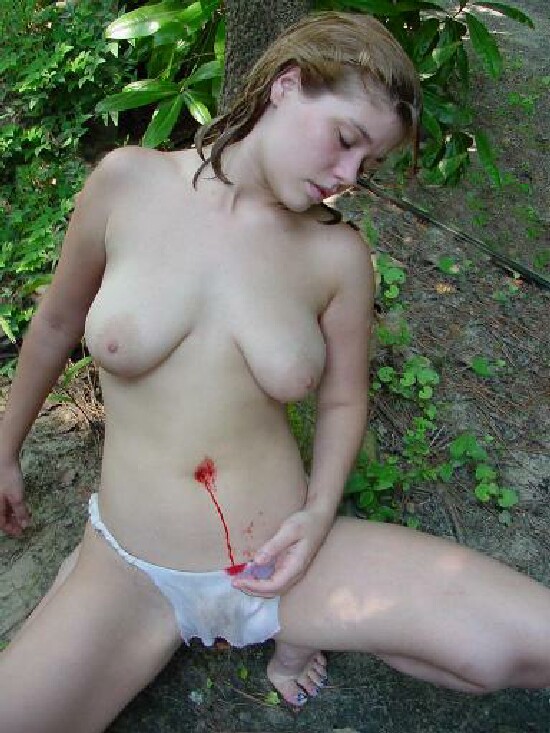 For if the girl Kada were not destined to become a fabled warrior, how else could she have better served the Clan than to give her own life in her Queen's stead?