Having received a request from damaszener for gifs of Talanis as she makes her appearance in "Tribal War 7",
I offer up several of them here as they make a rather attractive 'set'.

Talanis provides us with fine examples of how well the Amazon Warriors are worked over in Tribal War 7.
This first images of her launching her arrow displays a fine figure of an Amazon Warrior if ever there was one!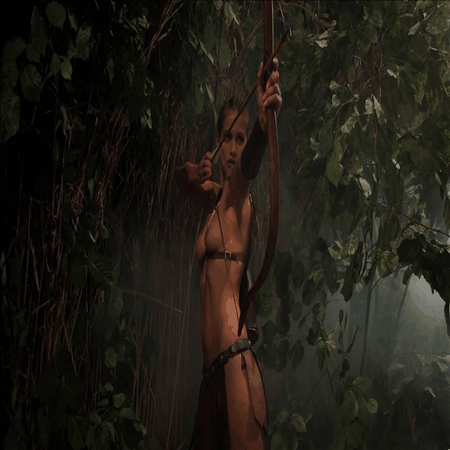 And here Talanis goes down with a shaft protruding from her chest as though she were hit by her own arrow ...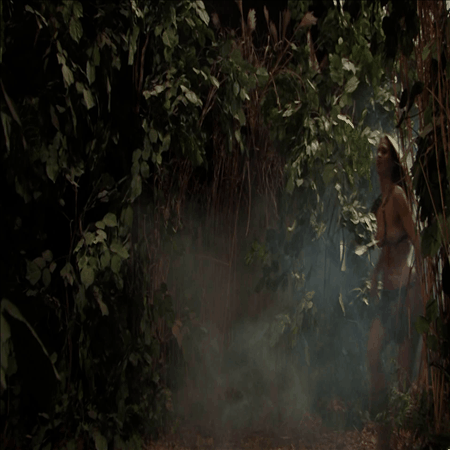 Talanis sends another arrow flying ...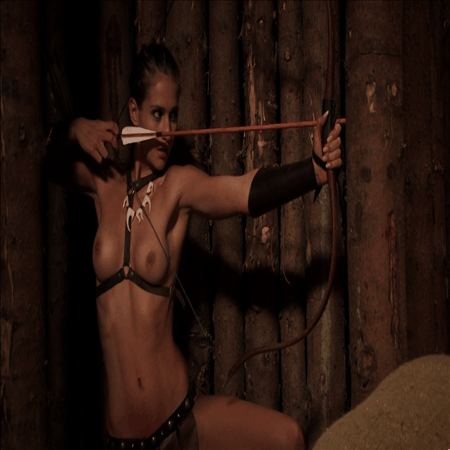 An arrow that strikes down another another warrior mid-stride in her assault upon the Amazon Compound ...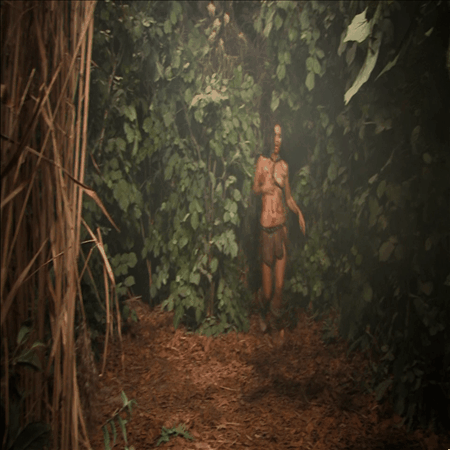 This time the Amazon Talanis makes it as far as the "citadel" - only to be cut down by a pair of arrows as she gains the entrance ...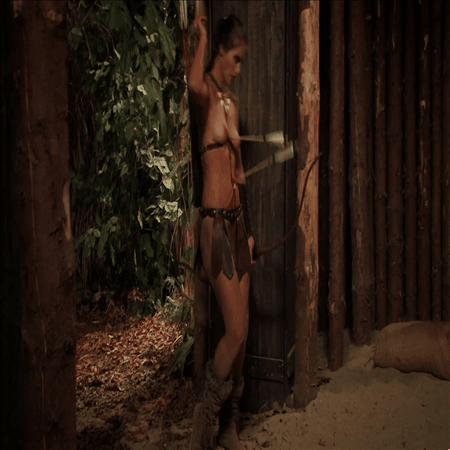 These scenes are not presented in the order in which they appear in the video ... I arranged them pretty much as I saw fit ...
Talanis has a prolonged death scene later on in the video, but the longer scenes are left for those who have the clip
as they would involve hundreds of images and are simply "too much" for a variety of reasons.
I find it interesting that the gif files appear to play somewhat more slowly than does the video clip from which it was drawn.
This is perhaps just as well - but I expect that it will vary from one PC to another ...