Vudu Free Movie Site
Johnny Oro
Mark Damon stars in this spaghetti western as "Ringo", a hot-shot bounty-hunter.
But our concern is not with him, but with this young senorita who has the great misfortune to get plugged by the Bad Guy's gang.
And I say "senorita" because the unwritten code for spaghetti westerns seems to have the plot set in Mexico as often as not.
This is a "first effort" at saving vidcaps from a streaming file. As such, I had to use a "snipping tool" that's been on one or another of my computer's for the last twenty years. The bar toward the bottom of the panel is unavoidable for it appears whenever the 'pause' icon is pressed. But I guess that we could do without the 'closed captions', could't we?
This image is a somewhat 'grainy' affair at best as the film is an 'Old Chestnut' if ever there was one. Mark Damon is still alive according to Wikipedia and, if I'm not mistaken, is nw 87 years of age, so that will give you some indication as to the age of this film should you care to pursue it at all.
Here's a link to Vudu's "Johnny Oro"
And if you care to see the still photos, then click
Still Photos
The Automatic Slideshow Image Changes Every 4 Seconds ...
1 / 10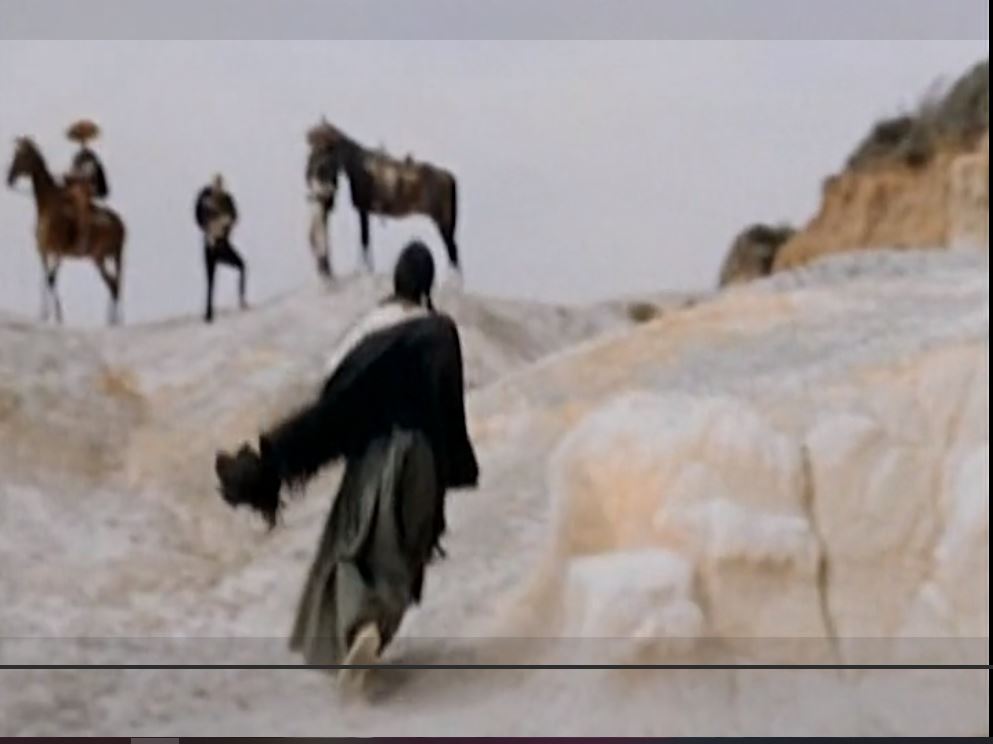 2 / 10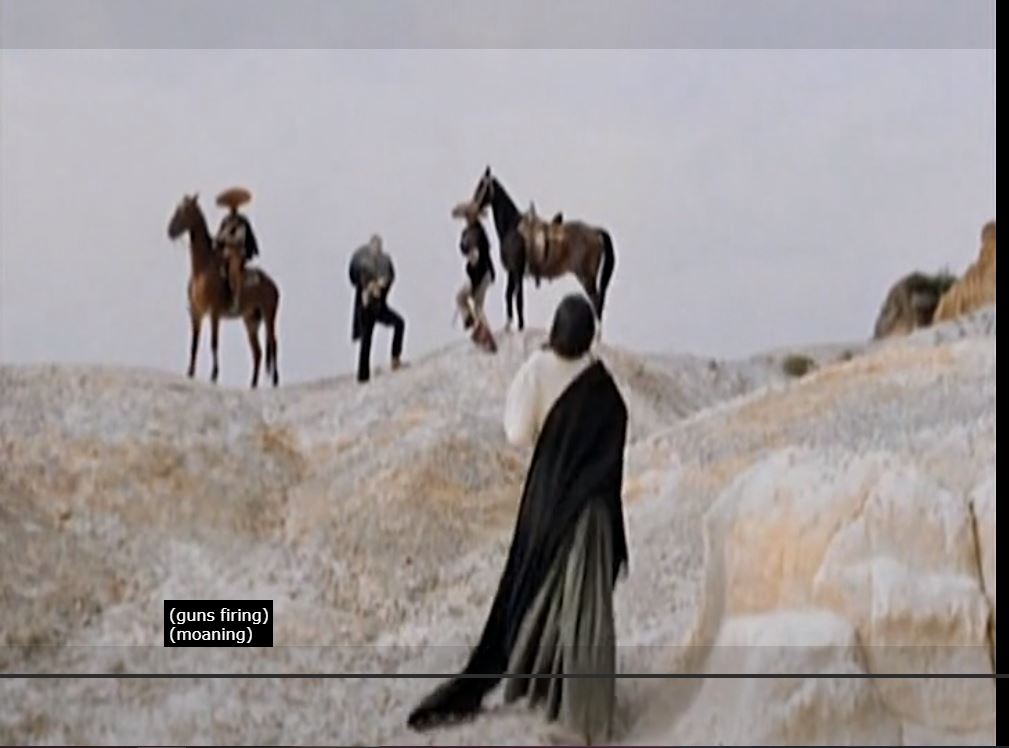 3 / 10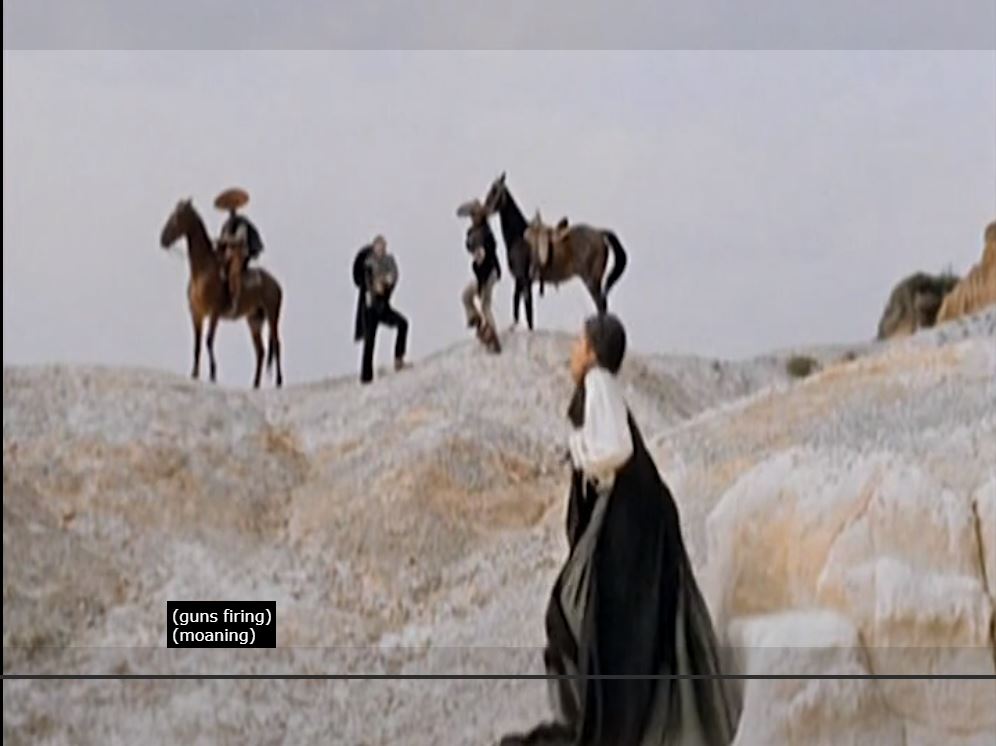 4 / 10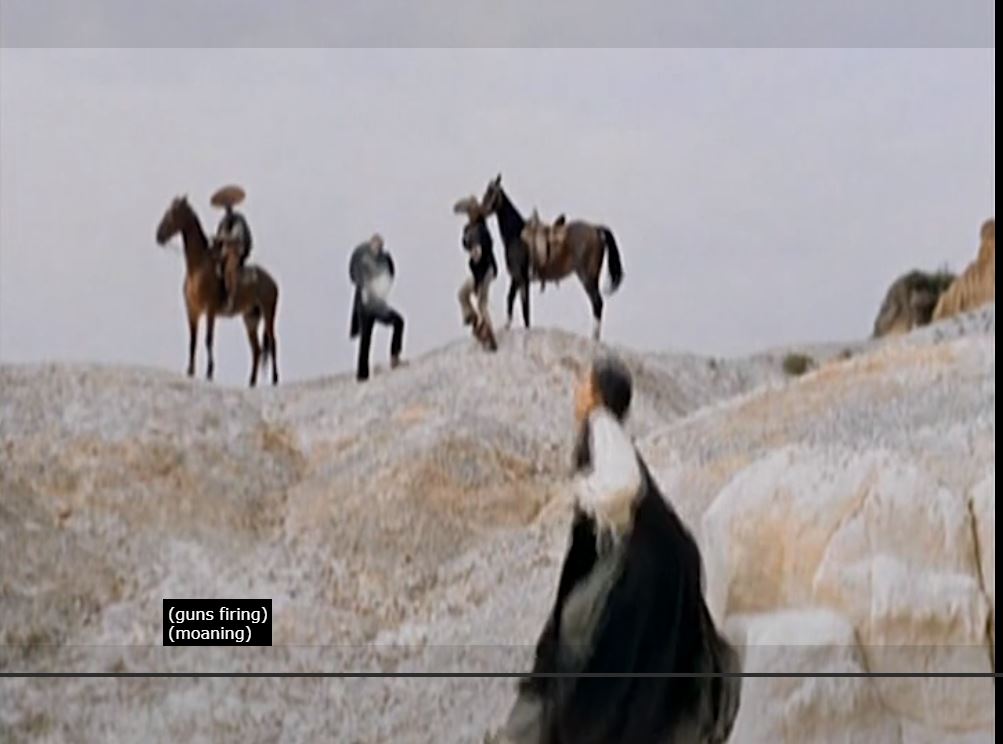 5 / 10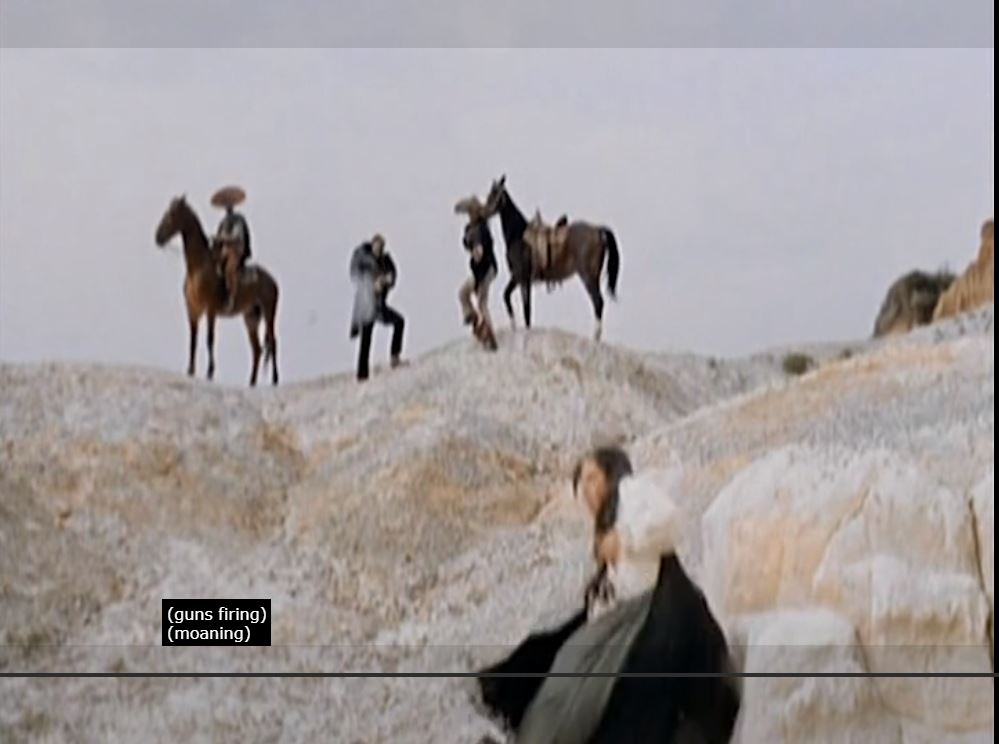 6 / 10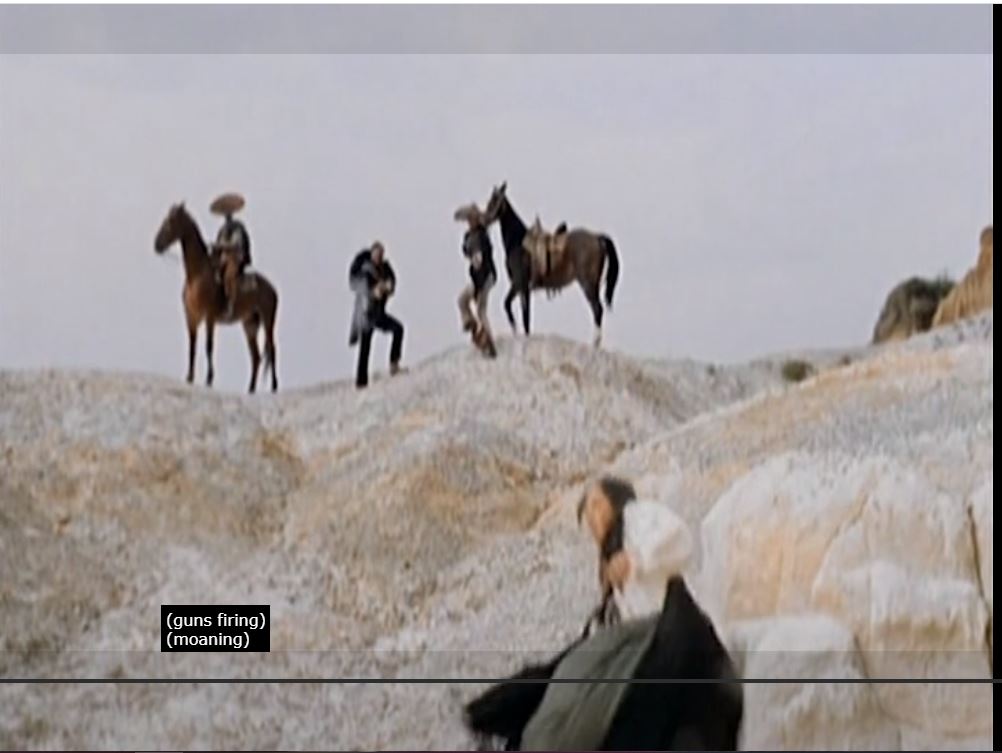 7 / 10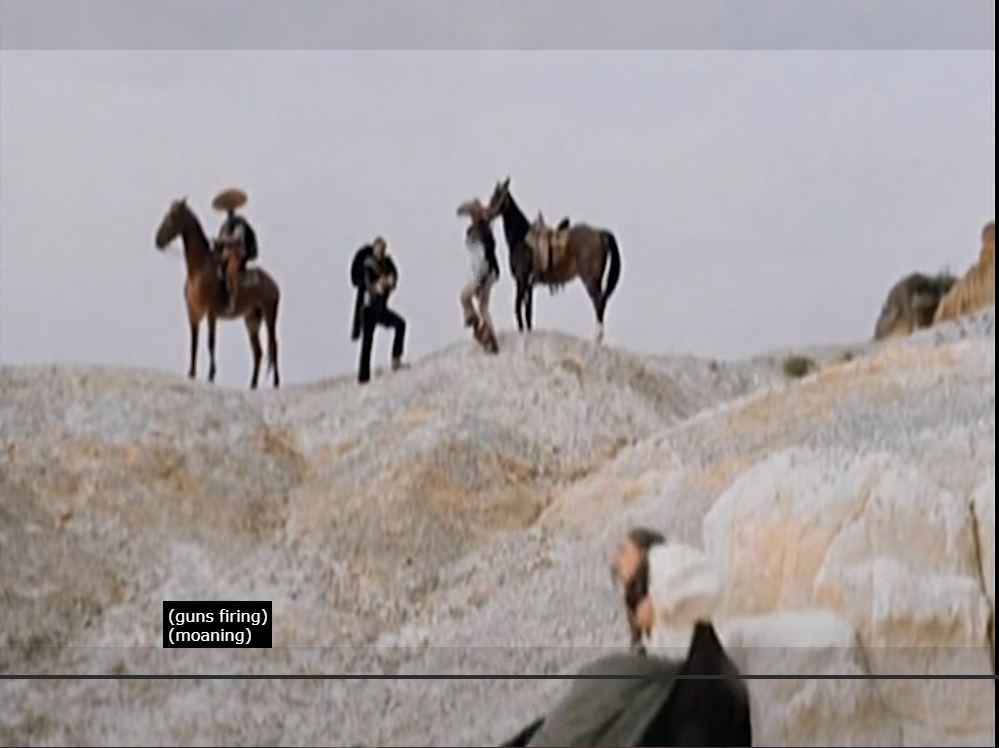 8 / 10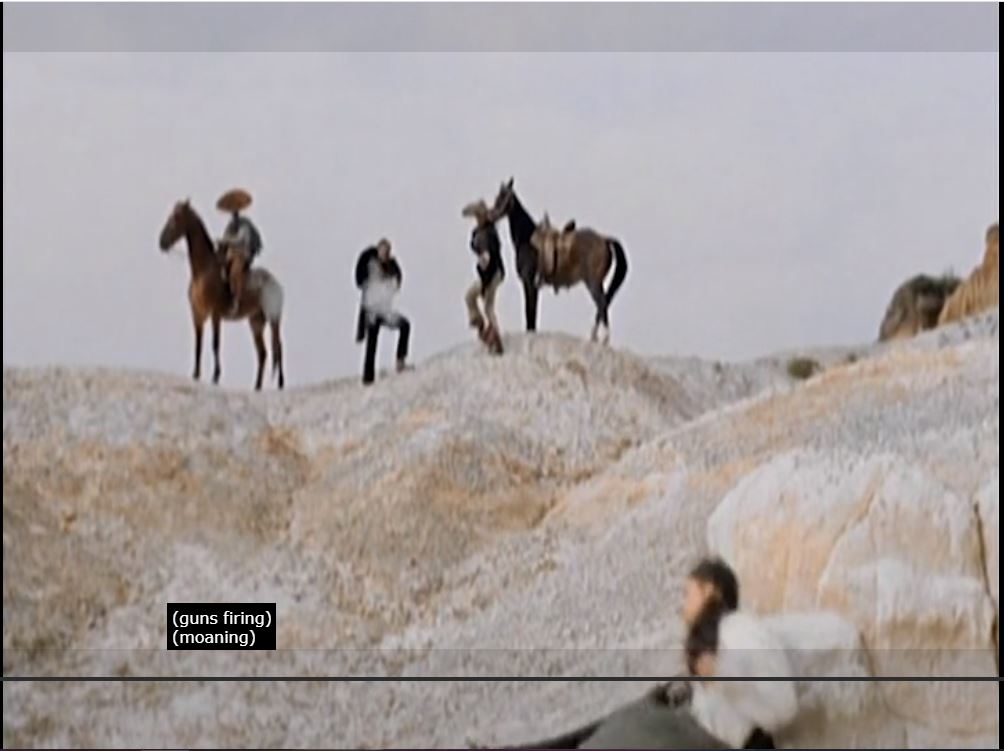 9 / 10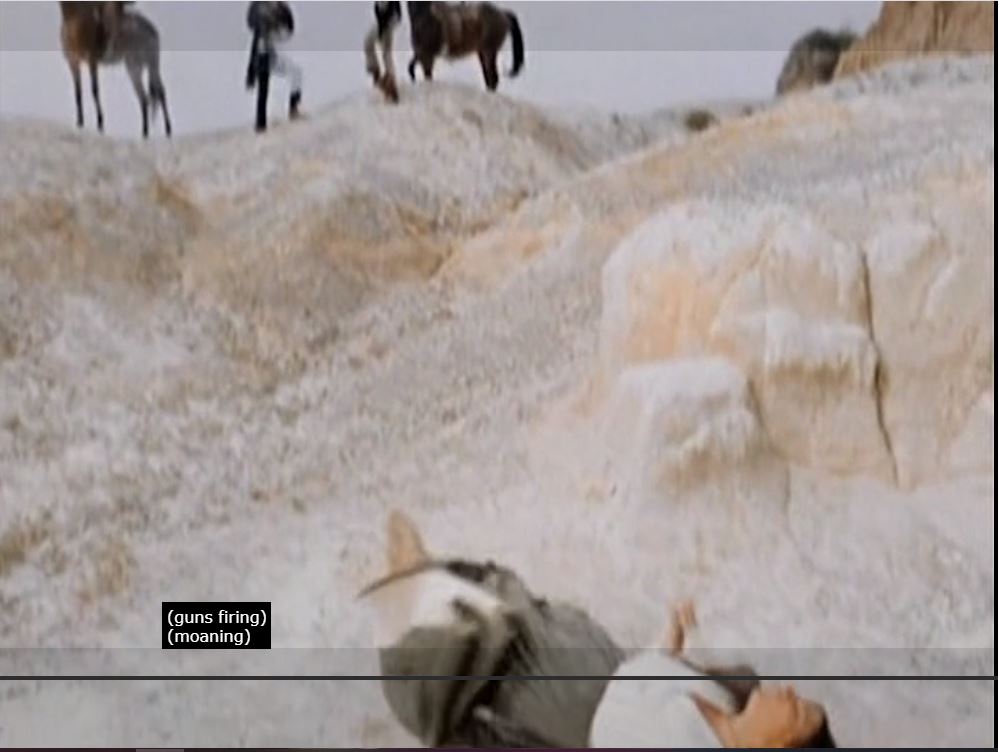 10 / 10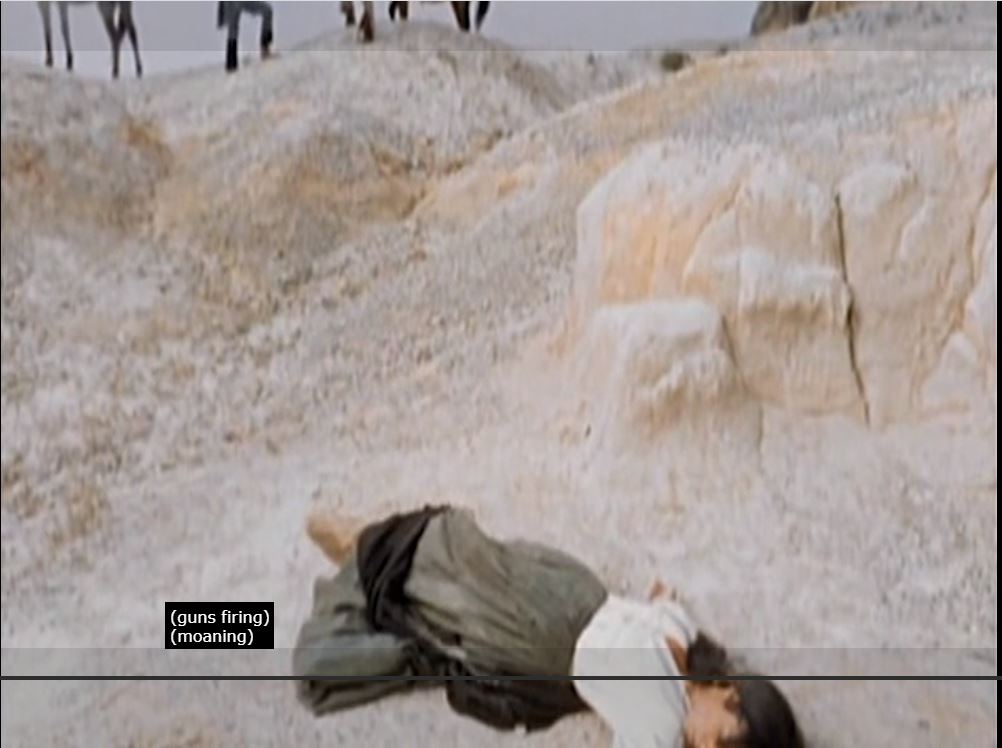 ---
Have Fun!