---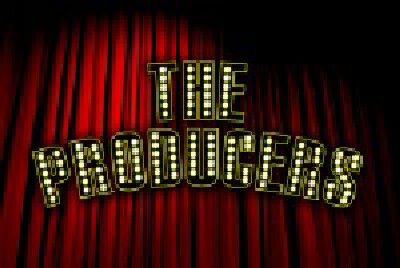 <!AMAZON WARRIORS!>
And here is the one that I've been waiting for. "The Beseige - Day 3 (Part 1)" is first of all one of the rare Amazon "Crowd" videos in which nearly all or as many of the current Amazon Team as can be gathered together are assembled to launch and defend an attack. Secondly we have Kataya included in the cast and third there is the new lady, Neferi, who I thought was going to be Lamia and whose arrival I've been looking forward to since Raven's departure some time ago. The only Amazon Stalwart missing from this session was Thyarmis and whatever has become of Morgane?
In any event, I lost no time at all in downloading a copy of this video and my hope is that you do the same ...

"The Beseige - Day 3 * Part 1"

Amazon Warriors Fans Message Board

Uncle Buck
---
<!AMAZON WARRIORS IN REPRISE!>
It was in July of 2014 that Olaf gathered Thyarmis, Mia Mane, Raven, and Averia together where the women acted out and Olaf recorded what was to be the first episode of "Change of Power." It was in a fairly early Tommy Lee Jones motion picture - "Nate & Hayes" was it? That an Amazon War Queen gained her first experience with a gun of any kind. The gun discharged quite by accident and one of the Queen's henchmen (and it was a man, unfortunately) pitched headlong out of a tree. "Hunh! Good!" The Queen growled. But Tommy Lee was inclined to disagree, "No!" He said as if to himself, "It's bad! Very bad!" And I'm inclined to think that the author of this screenplay had much the same idea himself. We shall see the next time for "Part 2" is in the offing.

Amazon Warriors Fans Message Board

Uncle Buck

---

<!KATAYA'S AMAZON PAGE!>
A quick message from Kataya provides the link to her shop at Gumroad where her first video is now available.
The link has been posted toward the bottom of her page at the blog,
while a link to Kataya's spot on Olaf's site remains in the offing.
Amazon Warriors Fans Message Board
Uncle Buck
---
<!SOPHIES'S FANTASY ART ARCHIVE!>
Two videos have been place at the top of the "Current" list of videos this morning - or late last evening. "Are You Scared" has Laura in a bagging episode with Nikki while "Brutal Divorce 1" gives us tastes of Britney, Nikki, and Laura. And while I'm not quite clear on who does what to whom, I'm pretty certain that Britney was the sole survivor ... Unless Sophie took care of her later on that day ...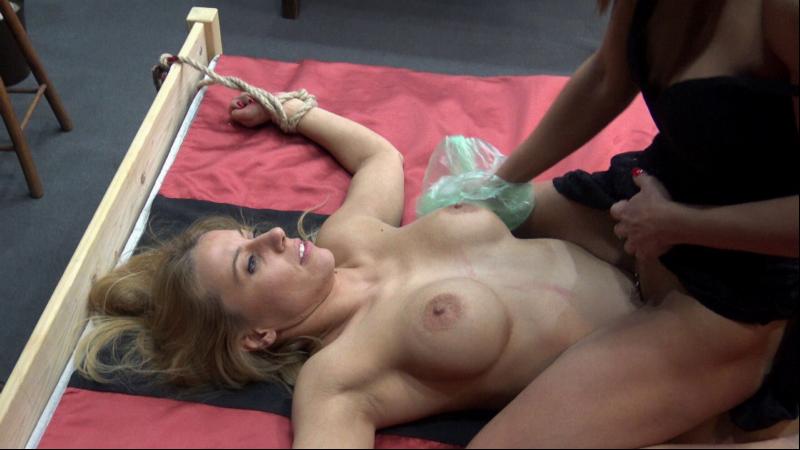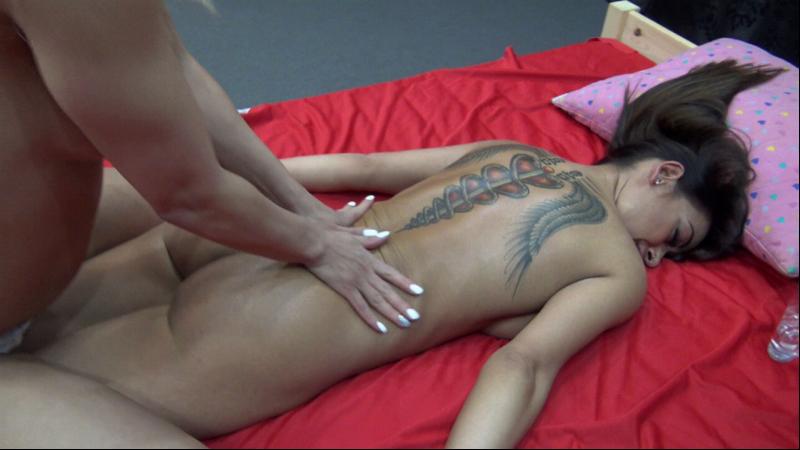 Uncle Buck
---
<!SOPHIE'S RECAPITULATIONS!>
Sophie's Fantasy Art introduced a new section on her site and I spent nost all afternoon cutting and pasting to build its clone for the Blog. The section is "Wild West Festival" and I can't think of a more appropriate fellow to introduce this page than Mr. Lee Van Cleef ...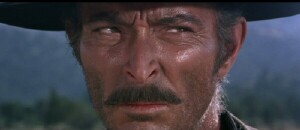 Sophie must have seen "The Good, the Bad, and the Ugly" at one time or another
and here she gives us her best impression of Mr. Van Cleef ...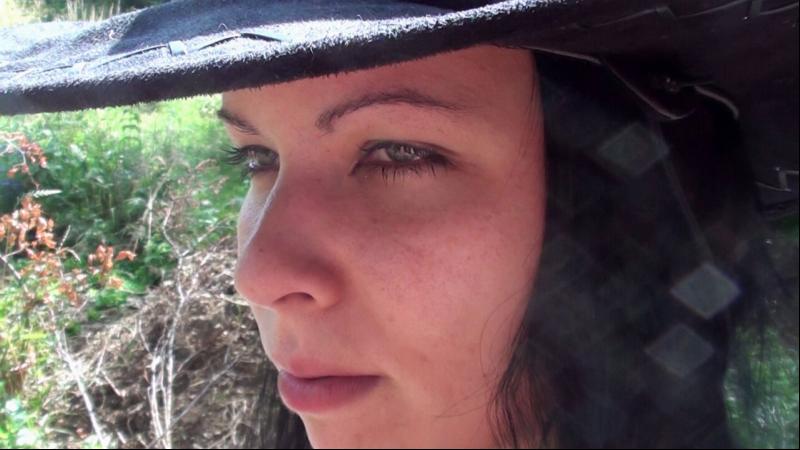 All this is by way of introduction to the single link that I'm offering in this update ...
After that you are free to take it from there and you are on your own ...
Welcome to Sophie's Wild West Festival at Buck's Blog
Way To Go, Gang!
Uncle Buck
---
<!WHITE WOLF PUBLICATIONS!>
---
White Wolf Publications has posted "No Matter Who" in which Orsi is bent upon revenge vowing to plug whoever it was who killed Chloe and in precisely the same manner.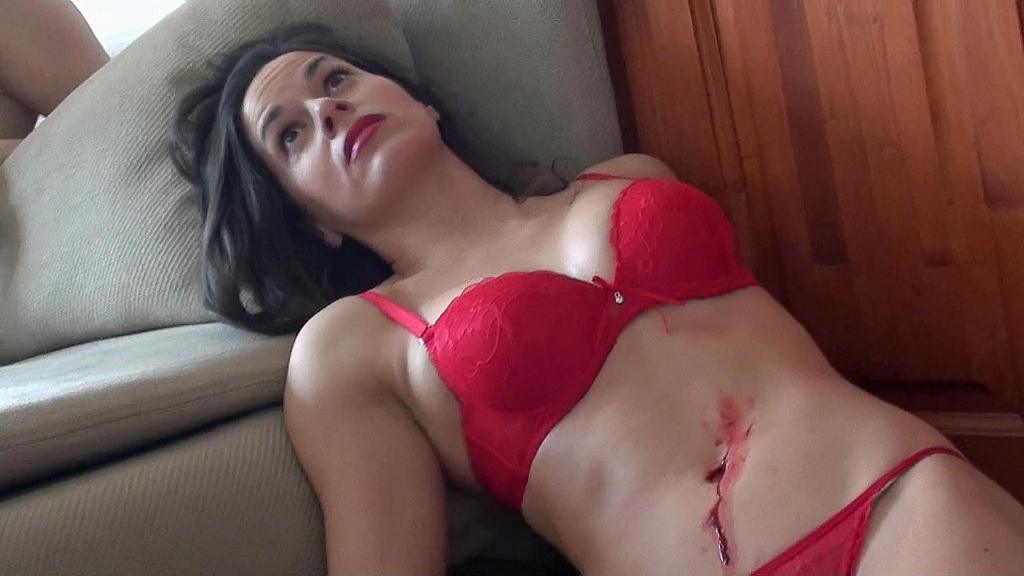 No Matter Who
Uncle Buck
---
<!AMFIGHT!>
T.S. Solstice assures us that the notice of his latest video release is no prank to celebrate April 1st.
"Clone Hunter Jenny" is the real deal as you will soon see for yourselves. Jenny's role is supported by Angie and Orsi who both play prominent parts in this scenario. It isn't often that an actor who participates in an Amfight video is "shortchanged" in any way and you will find that all three women have ample opportunity to be "put through their paces".

Uncle Buck

---

<!SEXY LATIN AMAZONS)!>
Mayra has posted an update to her promotion for "The Intruder" ....
This chapter is very exciting!
Kathyana is a special agent trying to invade the security of the guerrilla base.
She manages to render the security system inoperative ...
Krisby is attacked by Kathiana, being subjected to give the passwords of the computer when she does not log in, she is hit with Kathiana's gun, in an oversight Krisby wakes up and tries to kill Kathiana
but is surprised and dies with Kathiana's silenced pistol. .
Kathiana strips Krisby of her clothes, leaving her naked and barefoot until she finds the Usb that Kathiana was looking for ..
upon achieving her goal, Kathiana takes Krisby's clothes and boots and changes to pretend to be her!
What else comes after this?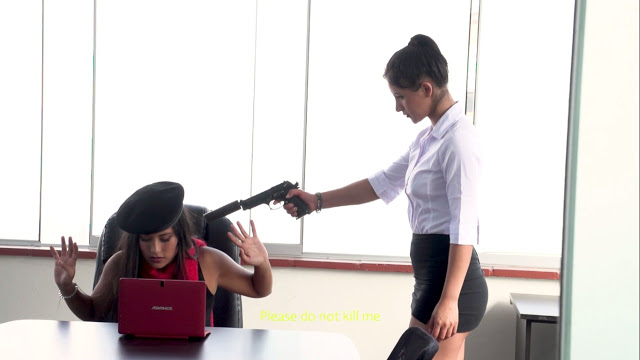 Uncle Buck
---
<!BLACK NYLONS FILMS>
Tommy Gun emailed me no fewer than fifteen images to advertise "A Quiet Afternoon" which he has posted to his shop at Gumroad for the unheard of low price of $6.99. Personally, I happen to like this particular video and I would place a higher value on it than that. Lexi Luna is caught in the midst of her ablutions. And how is anyone normally dressed when taking a bath? Correct! They aren't. And neither is Lexi. Furthermore the assassin contrives to shoot her through the marvelous baby feeding apparatus that she carries with her everywhere. And as if that weren't enough, Hayden Knox gets one of the crotch shots that I'm always being reminded are found so rarely. So, I ask you, for a penny less than seven bucks is there any way that you can go wrong?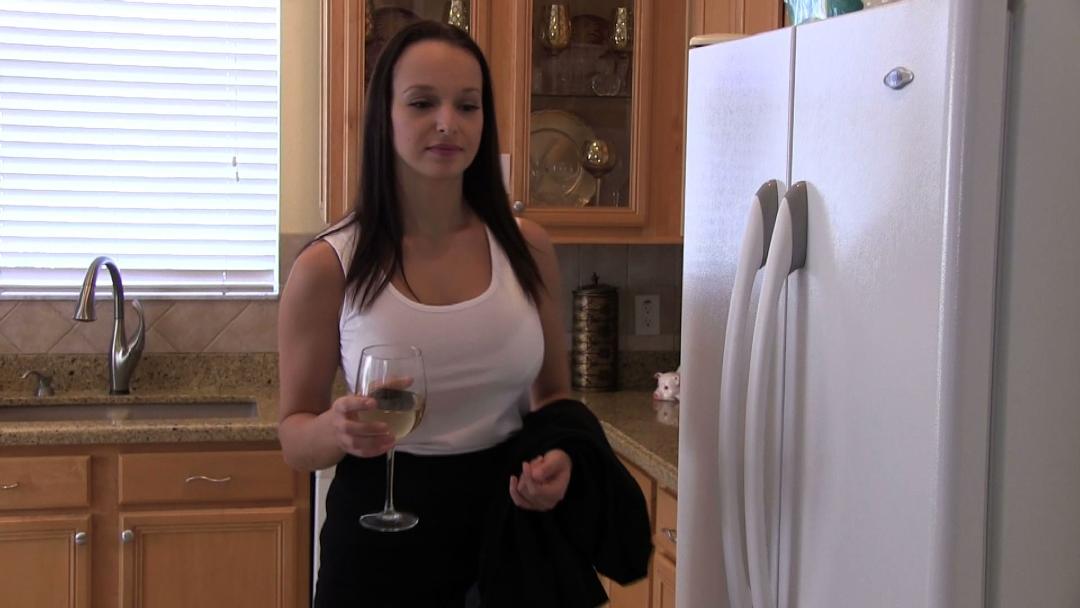 Uncle Buck
---
<!Joe S * Necrobabe Redux!>
Thanks to Joe S. I've had both the chance to see some of the photo sets that haven't been available for quite a few years as well as some that I missed completely back when they were on line in the first place.
Zoee and Luna were among my favorites among Peter's Catharsis models and in this photoset we are treated to the sight of them both at the same time ... Luna gets to be her evil best as she settles a score she must have had with Zoee.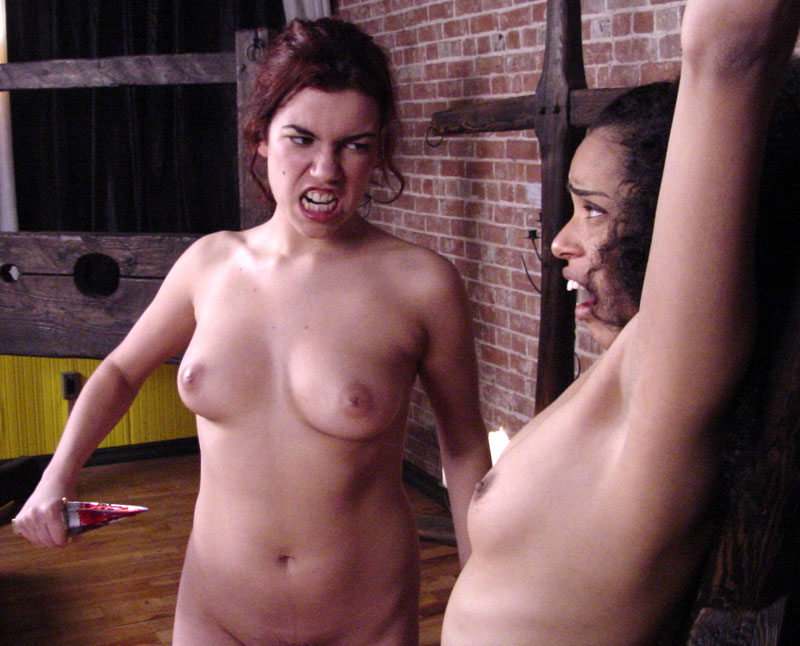 Who managed to tie Zoee on that cross?
---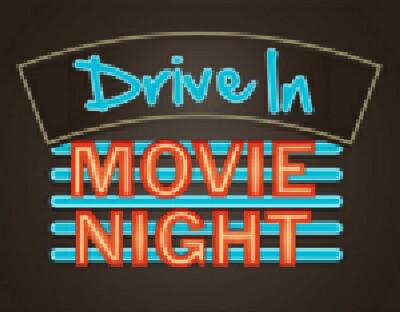 Buck's Drivein Movie Vidcaps
---
I've always thought that one of the best ways to view the female figure is to "get her over a barrel" in a manner of speaking.
Starting at #61, you will find that I've added 40 thumbnails to bring the total to 100 images.
Click on those of your choice for a larger version.
Some of the photos I see are about old enough to vote.
But that's okay because they still look good and if you haven't seen them for a while then so much the better.
I guess that photo manipulation is pretty much a thing of the past ... Or at least I haven't had any luck latching on to one.
---
<!BUCK'S MAGIC LANTERN!>
A pair of films from Nexflix got me started on a bit of a project that involves weeding my way through a unorganized collection of video clips that I have amassed over the years. They will undoubtedly be things that you've seen before quite some time ago. The clips will be retained on MediaFire, and I say that hopefully rather than positively. Credit for the motion picture will be accessible when I can find it and when I know the title that I'm seeking in the first place. Well, now with the assistance of my clip joiner and a MediaFire download, let's get on with the show ...
---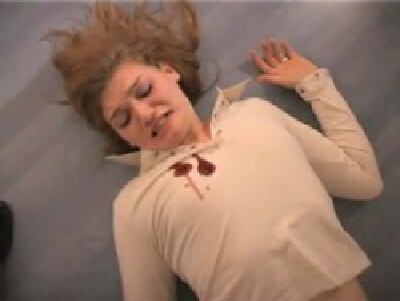 Bebe Writhes in "The Rescue"
---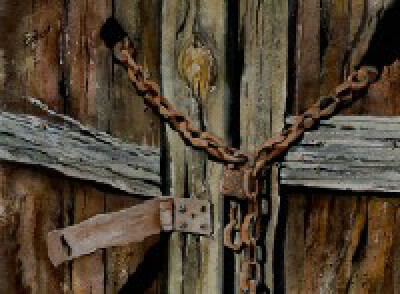 Sam's Back Door
---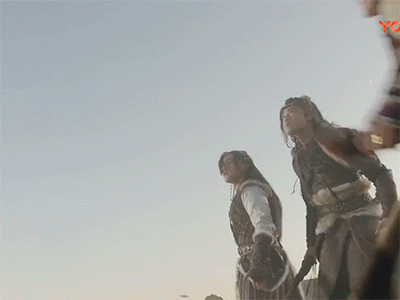 Buck's Gif Collection
---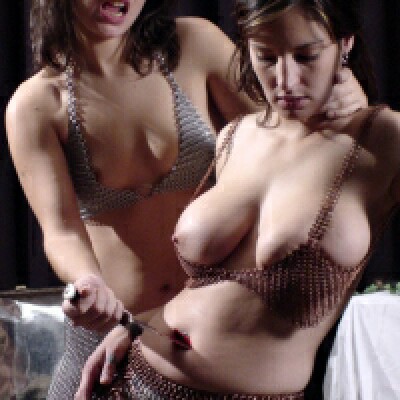 Amazons! Gallery
---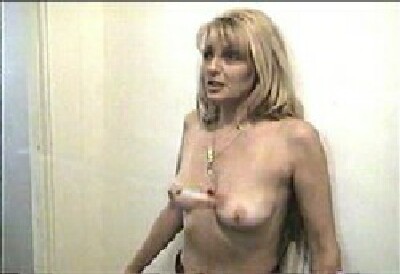 Shooters' Gallery
---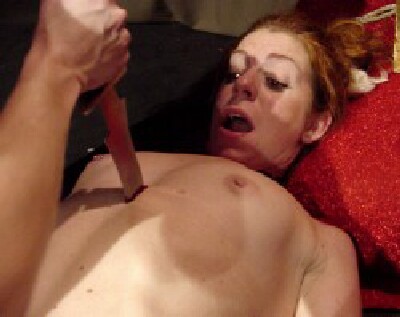 Slashers' Gallery
---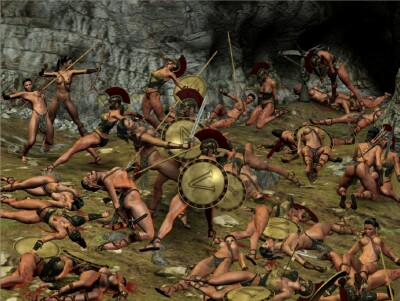 Artists' Gallery
---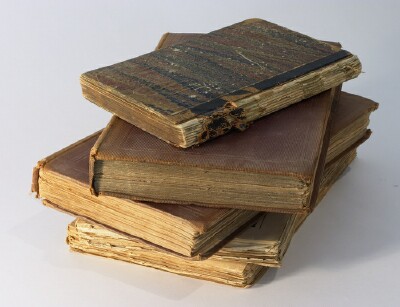 Authors' Gallery
---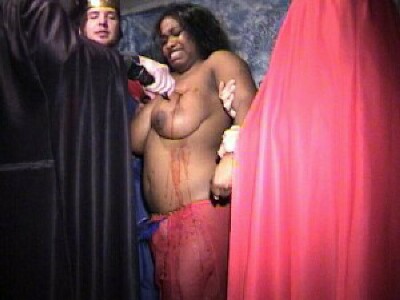 Killville Gallery
---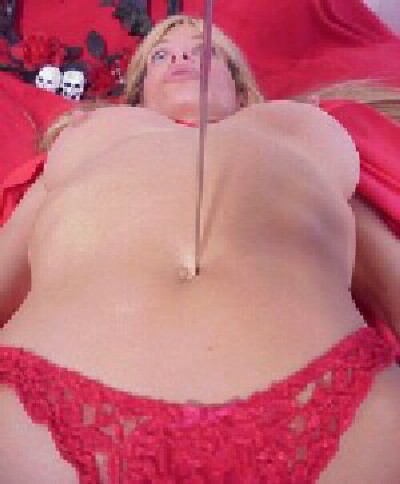 Murderers' Gallery
---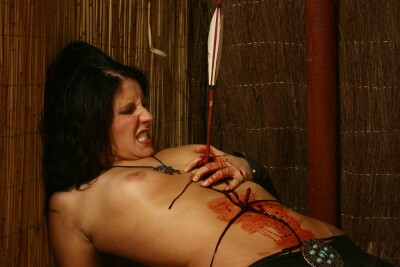 Audio Repository
---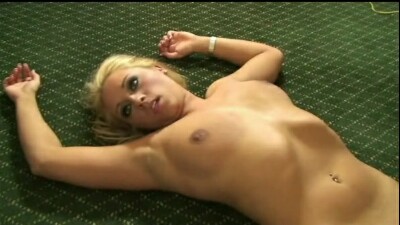 Google Gallery
---