<!img src=./images/valentine.jpg>
<!img src=./images/happy-st-patricks-day.jpg> <!img src=./images/april-fools-day.jpg> <!img src=./images/cinco-de-mayo.jpg> <!img src=./images/mothers-day.jpg> <!img src=./images/Armed-Forces-Day.jpg> <!img src=./images/fathers-day.png> <!img src=./images/4th-of-July.jpg> <!img src=./images/halloween.jpg> <!img src=./images/thanksgiving.jpg>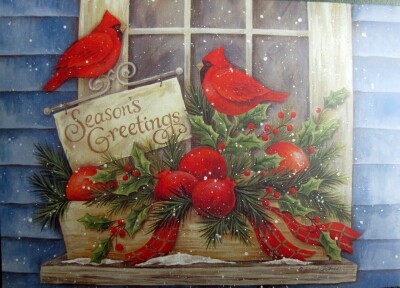 ---

January 18, 2019

Being that it is the winter season and Germany can have cold weather to say the least, I imagine that his Amazon Warriors are somewhat loath to come out and play. And I expect that even his production facility can be a bit drafty at times. So Olaf has sat himself down to assemble another in his series of Fallen Amazon Photo Sets - this being the 15th of the collections. Being the Dirty Old Man that I am, I was most interested to see a picture of MORGANE resting in state as it were. And doesn't it seem a shame to keep that woman under wraps? Check out the previews at the Amazon Archive


---

January 14, 2019
Olaf has posted "Project Centurion Chapter 4" and it should be available in the Titaneia section of his site.
I say "should be" but I haven't checked it out as yet. But since it is a custom, I believe that is where the video will reside.
And I must say that it certainly is good to see Suri back in front of Olaf's camera!
I don't think that anyone has "cloned" many like her!
But then I suppose that's just as well seeing as how she chose to misbehave in this outing!
Amazon Archive


---

January 8, 2019 #2
Olaf has released "Sword Fun - Vol 4" in the Titaneia area of his site. The video is composed of ten separate contests between Talanis and Averia and to judge by the way the girls go at one another the "fun" can only be had by those viewing the video. But then, isn't that the way it is in every walk of life? Amazon Archive


---

January 8, 2019 #1
I've been keeping myself fully occupied in building reference pages for Sophie's Fantasy Art site. I thought that it would be a small task that I could knock out quickly.
Ha! No project is ever any smaller or quicker or easier than you think it will be ... Just remember that.
Sophie has posted some new material in her Members Area and I thought that this would be the time to introduce the "Good News" section to her site.
Go have a look, guys! After all, the 'clicks' registered there don't necessarily have to be all mine! Sophie's Fantasy Art Index


---

January 2, 2019
Olaf starts us off on the 'right foot' with Saphyra and Morgane in a belly-shooting video from Titaneia Productions.
It would seem that Saphyra and Morgane had a wage going between them ... And why Saphyra ever agreed to take Morgane up on the bet beats me - but that's the premise.
See the preview for "Saphyra Belly-Shot" on the Amazon Archive


---

December 28, 2018
I was going to wait until the new year to release this page for Sophie's Fantasy Art site.
But Sophie has given me the "go-ahead" so I may as well release what I have although after a fast look at her site,
it will easily take me the rest of my life to capture promotional data for all that she has posted there.
The problem that I have with the girl's site is one of what I guess I would call "presentation".
Sophie favors a single frame picture collage, but the site displays pictures just a bit larger than a "thumbnail"
and so I have one heck of a time determining if a particular video is going to "fill my needs" for the moment or not.
So mine is a project of "enlargement" as much as anything ...
And of course, I hope that it serves a purpose and does the Lady some good!
Sophie's Fantasy Art Index


---

December 26, 2018
Olaf is closing out the year by giving us the opportunity to download his latest video at a reduced price - so latch on to it if you haven't already done so. Amazon Archive

I am putting a page together for Sophie, having received permission from her to do so, and it will be making its appearance on the blog in another few days. I don't think that I'll get quite as 'carried away' as I did with Olaf's 'archive', but it's coming together nicely so I guess along about New Year's Eve it will make its appearance. Once again, it will be a 'compendium' of material that was released previously, but I hope that it will be both a handy and useful reference. Stay Tuned.


---

December 19, 2018

Black Nylons Gallery

It isn't often that I have two updates to make in one day - but it does occur now and then and today happens to be one of them.
Could it be that the Holiday Spirit has gotten into our producers?
Tommy Gunn, owner, producer, proprietor, and distributor of the Black Nylons Gallery has provided me with the latest version of his Catalogue
which you will find accessable from the link to the gallery page posted above.
I'm hoping to have more of his latest preview material to add to and enhance his Black Nylons Gallery page here at the blog.
So as a radio disk jokey may (still) be inclined to, "Stay Tuned!"


---

December 19, 2018
Olaf has posted "Fatal Failed Negotiation" released under the banner of the Modern Amazons.
He has provided us with a thorough synopsis -I think is the correct term - and I invite you all to read it (and take it to heart) at the Amazon Archive
And it is with something in the way of "relief" that I see Semira playing an active role in this outing as I haven't seen her in what has been released recently.

Olaf says nothing about this being a "custom" so my guess is that this video is of his own design as well as direction and (post) production.
And why do we call it "post production" rather than "post shooting" or "post recording" or even "post filming?"
I'm willing to bet that there is more time spent assembling these videos during "post production" than there is during the actual photo shoot ...
Unless, of course, everyone gets to fooling around a lot more than we'll ever see in these videos Olaf releases.
"Killing" is a Serious Business in everyone's book. And my wish is to see the Amazon Team keep it that way.

Olaf has said that he will not be producing anything more until February of next year.
That may mean that he intends to take an extended vacation someplace where it is a bit warmer than his native Germany ... or ...
That he has a host of work "In the Can" as we said back in the days when there was Film in the camera.
Let's all hope that is the case so that we don't miss our updates from the Amazon-Warriors every ten days or so.

Merry Christmas and a Safe, Happy, Healthy, and Prosperous New Year to One and All.


---

December 13, 2018
Olaf has granted us free access to "Arrow Shootout 1" as what he calls a "Pre-Christmas Gift".
(And I swear by all that is holy and several that are not that these days Talanis looks better than ever! Is such even possible?)
I've retained Olaf's message on the "Extras" page at the Amazon Archive, and here's the link: Archive Extras


---
---
Message Boards


Use Invite Code KillCunts66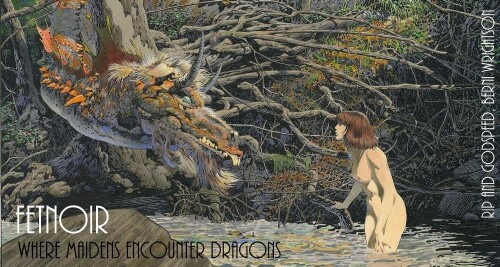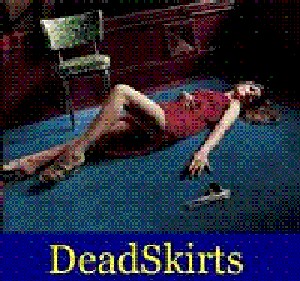 ---