<!img src=./images/valentine.jpg>
<!img src=./images/happy-st-patricks-day.jpg>
<!img src=./images/april-fools-day.jpg>
<!img src=./images/mothers-day.jpg> <!img src=./images/Armed-Forces-Day.jpg> <!img src=./images/fathers-day.png> <!img src=./images/4th-of-July.jpg> <!img src=./images/halloween.jpg> <!img src=./images/thanksgiving.jpg> <!img src=./images/seasons-greetings.jpg>
---
April 16, 2019
I guess that the photoset released only yesterday was meant to get our attention and to get us properly warmed up for the video that Olaf has released today. "The Queen's Guard" has Jane in the title role - and dare I say that this young woman looks every inch an Amazon Queen?
Antaris has been cast in the role of an Amazon killer or a sneaky partner who is or will be up to no good so many times that I'm not sure that I could ever trust her entirely. Is it the black hair that 'type-casts' her? She's going to have to be given an 'innocent' role to play once in a while. But then, Antaris doesn't really 'look' innocent when she's done up as an Amazon Warrior, does she?
And so that leaves Mira in the role of the Queen's Guard, doesn't it? It appears that Antaris walks away at the end of this encounter. It's for certain that no one else does ...
"The Queen's Guard" is available in the Amazon Warriors section of Olaf's site. It appears about two or three rows down - and I've never figured out why the latest release doesn't appear at the top of the list but either Olaf or his site's software has its own rules. Amazon Archive


---
April 15, 2019
In celebration of IRS Tax Day here in the USA, Olaf has posted photoset "Fallen Amazons 16".
There are a fair number of photos other than the poster available at Olaf's site.
But the poster alone was issued in the promotion on the message boards,
so I shall take the hint and follow Olaf's example this time. Amazon Archive


---

April 10, 2019
Olaf has posted "You Don't Say, Bitch!" in the Modern area of his site.
I was thinking that Averia was going to find herself in one helluva lot of hot water were she to put a cap into either of those female police officers. Cop Killers are sought relentlessly. But the point is moot seeing as how they all managed to gun one another down. Amazon Archive


---

April 2, 2019
The subject of "Writhing Women" has arisen recently, and so I thought that now was an appropriate time to introduce one very short clip, coutesy of the VLC video player record function and "The Rescue" which was purchased from Erotic-Death Productions some time ago. Bebe Writhes in "The Rescue"


---
April 1, 2019
I realize that Apirl 1st has its reputation for being a day on which pranks are played more often than usuual. But I'm not "April Fooling" anyone when I state that Olaf has posted a video "Double-Header" that has nothing at all to do with Baseball.
In case you've been off surfing around viewing the more modern offerings in this genre of ours, we have Nemesis following in Raven's footsteps in Death in the Wild 2 which you will find in the Amazon-Warriors section of the Archive.
But don't go away because then we are treated to the wildest 'shoot-em-up' ever released under the Lethal Cowgirls brand.
A Lousy Day is the title of the video and states the case mildly. I can't even count the number of players in this scenario much less the number of death scenes they portray. But rest assured it was a very Bad Day for all the characters involved which of course makes it a dandy video for the viewer. Amazon Archive


---
if you use a credit card, you can send it easily via Gift Rocket to blacknylonsfilms@yahoo.com
and indicate the title in the "gift note."
I've placed the important info right up front of this message as I don't want it to get lost in my verbiage. Tommy Gunn has really "pulled out the stops" in producing this video - if indeed he every had anything deterring him in the first place. You've got to love the expression on the killers face as she goes about her work. You'll have no idea what motivated the slaughter of the two victims but neither will you care. And when the killer gets her due toward the end of the clip, the only girl I knew of who put in more in the way of a performance writhing about on her back was "Bebe" back when Erotic Death was in production and she about 'wrote the book' on the exercise.
But I digress. Though the killer was gut-shot (as seems to happen so often these days) this video is really aimed at those of us who for one reason or other enjoy seeing the victim 'offed' by way of some sharp, pointed object.
Tommy Gunn and I email back and forth every so often and I mentioned somewhere during my rambling that I'd written of a character named Charles "Ice" Picke. The concept of an ice pick as a means of perpetrating a murder or two must have had its appeal to the Black Nylons Producer and this video is the result. It is about the most "seamless" (do they still use that term?) production you can hope to find. And when you get through counting the number of stab wounds that were inflicted, I want you to go back and count the number of camera setups and angles that it must have taken to get the job done. And we won't even mention the 'cutting and pasting' in took to bring the released work together.
I've handled a "trick knife" wherein the blade slides bacvk into the grip, and I've seen a telescoping spear in action. But an ice pick? There's no room for any sliding device there so I expect that subterfuge was employed and it was done well. Either that of they used the real thing.
Well, that's more than enough from me so now get busy and contact Tommy Gunn by either his email - or better yet by the Gift Rocket link. I seriously doubt that you will regret it!



Sam's Back Door
July 2,2018




Buck's Gif Collection
September 23,2018




Amazons! Gallery
December 5,2018




Shooters' Gallery
October 17,2018




Slashers' Gallery
September 1,2017

Artists' Gallery

Killville Gallery




Murderers' Gallery
April 25,2018

Audio Repository
August 28,2018

Google Gallery

Marcar's Gallery




In the Spotlight
April 30,2018

Thrill Killer's Gallery
June 1,2017

Buck's Favorite Photos

Miosotis Claribel Gallery

Gothic Sluts

Links

A small memorial to my "Amazon" friend, Lynn McCrossin

Buck's Blog @ 100freemb.com


---
Message Boards


Use Invite Code KillCunts66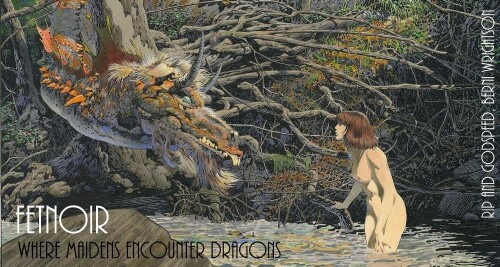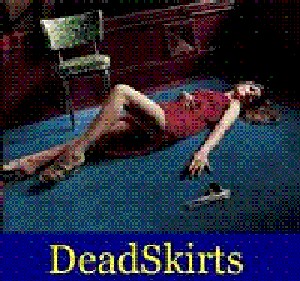 ---