<!img src=./images/valentine.jpg>
<!img src=./images/happy-st-patricks-day.jpg> <!img src=./images/april-fools-day.jpg> <!img src=./images/cinco-de-mayo.jpg> <!img src=./images/mothers-day.jpg> <!img src=./images/Armed-Forces-Day.jpg> <!img src=./images/fathers-day.png> <!img src=./images/4th-of-July.jpg> <!img src=./images/thanksgiving.jpg> <!img src=./images/seasons-greetings.jpg>
---

09/21/2018
It's been all of three days and here I am once again - posting another notice of a video release from Olaf's Amazon-Warriors.
This is a custom appearing under the Titaneia banner and in it Nemesis and Talanis are a pair of hitwomen who, as you might suppose are a "hit" both figuratively and literally.
Olaf confides that this plot is a "funny" composition. "Funny" with the usage of "unusual" rather than "humorous". Have a look at the preview pictures and see for yourself.
Amazon Archive


---

09/18/2018
"Gunfun: Virtual Fatalities" is the latest entry in the Modern Amazons area at Olaf's site.
You may have to go digging for it to some extent because it landed about three or four rows down in the list.
To be honest, I lost count but there are well over forty (40!) preview pictures attached to the "teaser" - just so you get the idea!
I was relieved to see that both Leandra and Raven were back in action as I hadn't seen much (or enough!) of either of them as of late.
My guess is that it must have taken at least three days to shoot the action in this video
as the girls must have gotten pretty well worn out what with all the falls they took in the process of being gunned down.
Gunfun fans should have a regular Field Day with this one! Amazon Archive


---

09/10/2018
Olaf hs posted "Lara C. and the Cave of Pain" beneath the banner of the Modern Amazons at his site.
It is a custom with Talanis in the leading role and Russlana as one of her persecuters.
One of us will have to count up just how many customs Talanis has starred in at Amazon-Warriors.
She may be due for an honorary title of one kind or another!
Russlana is capably assisted by Paul who was included in the cast because he knows how to throw and I hope pull a convincing punch.
Now if yours truly were to give one of those gals a good licking he would prefer to use his tongue!
(Ahem!) Well, be that as it may, the preview for this video may be found at the Amazon Archive


---

09/04/2018
Olaf has posted two new movies for us!
"LEIKH-SHAAR BUSHMASK MASSACRE" is a classic mass battle with 6 "Leikh-Shaar" characters getting slain in several scenes.
This time itīs not a quick slaughter, but we put a bit more focus on the agony of the dying "Leikh-Shaar".
There are several deaths by arrows, impalements by spears, and brutal slashing with swords in the close combat...
RUSSLANA is even getting impaled by 2 spears at the same time. A really hot scene ...
(IMO: If Talanis thinks she's a "Tough Girl" it can only be because she's taken acting lessons from Russlana!)

"JEALOUS RIVAL" is a custom production with TALANIS showing off her perfect muscular belly and encouraging MORGANE to impale her belly with a spear...
At the end we see the very first death scene of MORGANE!
(And did I or did I not state (in print) that I was waiting for this?! It simply had to be! And Morgane is to become a featured Amazon in her own right.)
PLOT:
"TALANIS is a fitness model who just won an important contest.
But one of her rivals is jealous about her success and sends a killer to get rid of her.
The killer (played by MORGANE) has the order to impale her belly with a spear.
But Talanisī reaction is extraordinary:
She doesnīt beg for her life, but defiantly encourages her killer to just try to impale her with the spear.
She even helps Morgane to stab her all the way through!
The killer is impressed by her toughness, but she doesnīt give up and stabs her again through the back..."
Previews for these latest video have been safely tucked away at the Amazon Archive


---

08/29/2018
Modern Amazons: "Femmetroopers-Enemy Soil" has been released by the Amazon Warriors Team.
Things must have settled down somewhat in Olaf's Amazonia because he saw fit to release a single video this week.
And that's probably just as well because the "allowance" can be s-t-r-e-t-c-h-e-d only just so far
and it's Bad Business to have a video's sales suffer because one lacked the "points" in his account ... and ...
Well ... you get the idea, I'm sure.
And speaking of Bad Business, it's sure a comfort to know that Saphyra and Raven are Friends in Real Life!
Or at least they were at one time ... But after this video? I don't know ...
See for yourself at the Amazon Archive


---

08/28/2018
I've received an enormous contribution of WAV audio files from an individual who must be an ardent collector of "Fatal Female Vocals"
as he has sent me nearly 200 files that will give me something to keep picking at for some time.
And so the "Audio Repository" gains entry to the Bill of Fare with three files to get the ball rolling.
I couldn't resist finding a photo from here or there to sort of "get you in the mood" (if you require anything to get you there.)
And when the Amazon Warriors Team is involved, you'll want to allow a "pop-up" so that an entry from the "Amazon Archive" can be dispayed.
There's no link for you here so make your way to the "Breaking News" on the Bill of Fare to see what your "Uncle" is playing with lately.


---
---
Message Boards


Use Invite Code KillCunts66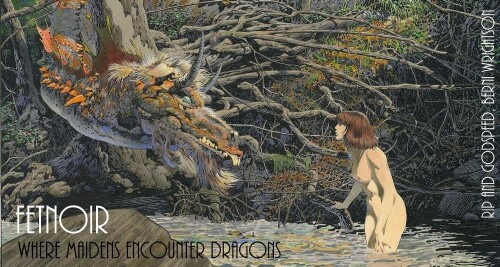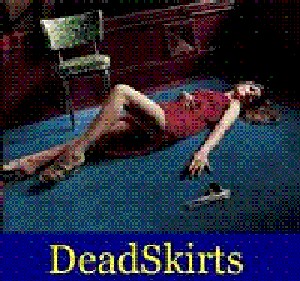 ---