<!img src=./images/valentine.jpg>
<!img src=./images/happy-st-patricks-day.jpg> <!img src=./images/april-fools-day.jpg> <!img src=./images/cinco-de-mayo.jpg> <!img src=./images/mothers-day.jpg>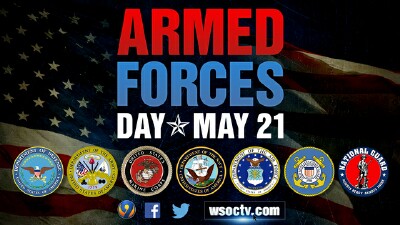 <!img src=./images/fathers-day.png> <!img src=./images/4th-of-July.jpg> <!img src=./images/thanksgiving.jpg> <!img src=./images/seasons-greetings.jpg>
---

05/22/2018 09:00 PM

Olaf's Modern Amazons have produced "Deal Gone Bad" and Olaf does a pretty thorough job of giving you a plot synopsis in his promo ...
So I'll leave it to him to explain the situation when you access the Amazon Archive


---

05/18/2018 10:15 PM
Having returned from a brief vacation, Olaf is back on the job and has released "Death Decision Day" starring Zahray and Morgaine.
See Olaf's promo poster and five additional photos by accessing the Amazon Archive


---

05/15/2018 12:00 PM
Olaf has posted a message lending access to his new Youtube channel as well as his reason that prompted it.
I have duplicated Olaf's message on several boards and it has been retained for perpetuity on the Extras! menu of the Amazon Archive.

The Amazon Warriors have given us their answer to "Raze" in which Zoe Bell played such an active role, so don't miss "The Arena-Death or Glory".
And "The Will to Survive" will treat you all to a pair of good old-fashioned Amazonian sword fights.


---

05/10/2018 12:00 PM
A Query to Olaf: An Amazon Guest Appearance?


---

05/08/2018 06:00 PM
"Cruel Hunter" pits a boy and his bow against a pair of bare breasted and presumably near defenseless Amazons as portrayed by Talanis and Queen Russlana.
I've hardly missed a video featuring the women of Olaf's Amazon Team and their arrows ever since I stumbled across "Feathered Death" a few years ago.
And speaking of "years ago", there was a background song to a James Bond movie with a lyric that said, "No One Does It Better" and that, people
applies most definitely to the arrows that are fired and fielded by members of the Amazon Warriors Team.
You won't want to miss Talanis and Russlana in this video ... It's for certain that the archer didn't! Check out Olaf's promo at the Amazon Archive


---

05/05/2018 10:00 AM
Olaf has posted "Sword Fun 1" in the Titaneia section of his site - which would indicate that he is still working on custom productions.
If the ladies can be induced to run one another through the belly using a sword, can knives thrust into one another's chest be far behind?
Be that as it may, the "fun" mode of production makes for a lot of "killing" as the crew doesn't have to spend time between takes on make-up.
(Do you mean to tell me that those ghastly wounds aren't real?!)
So - Okay - Check out Olaf's promo at the Amazon Archive


---

04/30/2018 12:15 PM
I've posted an update to the Spotlight Gallery on the menu that is really more of an inquiry on my part.
Go have a look and see whether you can tell me anything at all about the model I have pictured there Spotlight - Erotic Death


---

04/29/2018 04:30 PM
It was Russlana who responded to Olaf's call for a Secret Agent ... But from all outward appearances it doesn't look as though she survived to see how it all came out.
"The Sadist" is Olaf's latst video released through the Modern Amazons in the true tradition of Gun Fun. Check out Olaf's promo at the Amazon Archive


---

04/25/2018 09:00 AM
It's a rainy day around my neck of the woods this morning, and so I thought I would see if I could remember how to post another entry into one of my Galleries.
"The Chimes" was something I put together some time ago and have reformatted to a single page posted to the Murderers Gallery.
Multiple pages were quite necessary back when 'most everyone was connected to the 'net by way of their hard-wired telephone lines, if any of you go back that far ...


---

04/24/2018 10:00 PM
Olaf has released a new LETHAL COWGIRLS movie with Antaris and Thyarmis!
Our ladies are searching for gold - but once they find it they argue about how to split their take.
The dispute escalates and Antaris is gunned down by Thyarmis who then grabs the gold and walks away ...
But another prospector is nearby and he proceeds to kill Thyarmis with indian weapons, so nobody will suspect him of murder ...


---

04/18/2018 08:30 AM
Olaf has released "The Corrupt Cop 2" in which Russlana is having a regular Field Day shooting up Talanis - a dozen times over - I think the Man said.
Were they inspired by the recent theatrical release of another "Blade Runner", do you think?
But those are "replicants" while Talanis is a "clone" ... So I guess it just gets down to a case of Russlana saying,
"Swipe my lipstick, will ya? Take that! And that! And that!"
Access to Olaf's promo is at the Amazon Archive


---

04/17/2018 09:00 AM
Tommy Gunn sent me a PDF file for his updated Catalogue ... Click on the Black Nylons Gallery to gain access to it.
It will take a while to load for it is a big file, so be patient.
Oh ... And another thing ... Be sure to scroll all the way to the bottom ...
There's a western called "Quick Draw Poker" that I haven't seen before which I am about to order myself.
(RyAnne? Where have you been all my life?)


---

04/13/2018 08:00 AM
What is it? Only two days and already Olaf has released another new video!
This time out Shemina and Raven go at each other in a "Nightly Assault".
And it looks to have all the makings of a fine shoot-er-up released as a Modern Amazons production.

While Wonder Woman is out catching her breath Olaf's recent posters are providing links under "Just Released!" at the Amazon Archive


---

04/11/2018 09:30 PM
Olaf has loosed Morgane upon the unfortunate Antaris in the "Baroness Mankiller". I don't know how they came up with the title to this video as there isn't a male anywhere in sight.
And that is fine with me as the women are best left to themselves before the camera in this business. Click on the running image of the "Wonder Wonder" at the Archive to view Olaf's preview of two other Wonderful Women.


---

04/03/2018 07:45 PM
Olaf has instigated another Tribal War between and among the warriors of his Amazon Team.
This is the 15th episode in this on-going series of carnage, death, and destruction.
Well ... That may overstating the case a bit.
The fact of the matter is that the temple itself sustained very little in the way of visible damage.
Like all female stunt players, the women wear nothing in the way of protective armour ...
When an Amazon Warrior stops an arrow in mid-flight, she most often does so with her chest!
Take a good look at the preview on the Amazon Archive and then hasten to Olaf's Amazon Warrior site to download your copy of the video.


---
---
Message Boards


Use Invite Code KillCunts66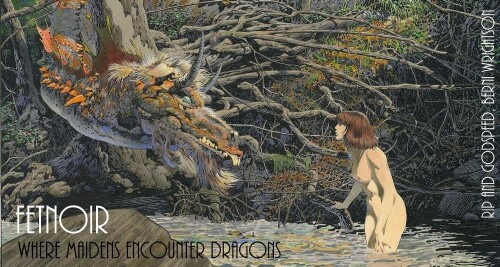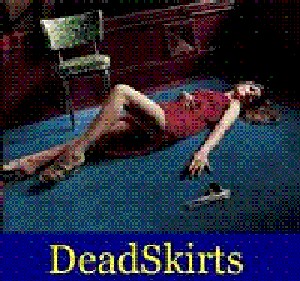 ---