Amazon Message Archive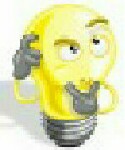 Now Let Me See
Fellows and Girls ... There has to be at least one here reading this, don't you think?
I've wracked what little in the way of brains I have left trying to place the photos with the proper poster.
But let's face it ... Over the years, Olaf's photos have been liberally pasted up all over the internet ...
Rarely are they properly identified and almost never is the producer given credit.
And sadly, I'll never find them all.
But what's worse in a way is that the ones I have come across may not always be associated with the correct video.
This may be particularly the case when a video title is popular enough to rate "Part 2", 3 or more ...
So I have to ask that you bear with me on this and to point my mistakes out to me carefully ...
(Actually, I am somewhat brighter than I was in my younger days, but I'm still made of glass and so rather fragile after all!)

But say!
If the only problem is that the video has several parts and I've put all the photos with the wrong episode ...
You can rectify that small problem yourself ... And quite easily in fact ...
Simply proceed to this site ...
Where you may purchase, download and view the video in question!
And then by using using something akin to this VLC player ...
You are then free to make all the "vidcaps" you like and to retain them in the privacy of your own computer!
How's that for an idea?
Pretty bright for an old bulb, wouldn't you say?
But now turning to my own particular predicament ...

I've got this growing heap of stray photos and I don't quite know where they belong ...
So I've packed them away in this old photo album which you see below ...
Now then ... You are of course free to look at the pictures to your heart's content ...
But while you're at it ...
If you can identify the video from which they were taken, it would help ne in building, maintaining, and correcting this index!
So lend a hand if you can?

Now were the photohrapher himself on hand, he very likely could be of assistance ...
(It is my own personal belief that Olaf Winter can identify each and every photo he's ever taken!)
But what would he be doing here - of all places - when he has and does deal with these "Amazons" in person?!.
So now even in the event that your computer isn't prepared to send emails ...
You can at least get my email address by clicking on the Li'l Old Lady you see below!