Amazon Message Archive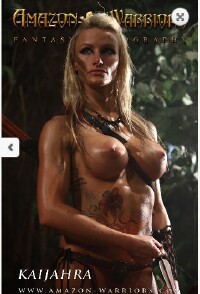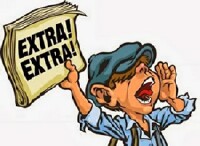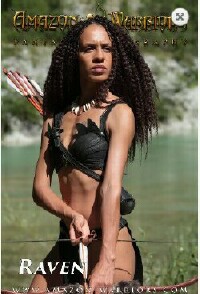 Extra! Message Entries
2018

December 13
Nuclear Winter offers us a Christmas Gift!
May 15
Nuclear Winter Has a New Channel on Youtube!
February 13
Nuclear Winter Approves of Archive!
January 15
Suri and Leandra!
2017

December 27
Pluto's Sequel
December 6
Amazon Warrior's (Partial) Link List
December 3
Amazon Warriors Trailer 2017
November 21
Jenesta returns to the Amazon_Warriors Team!
October 27
Halloween Special (Limited Time)
August 28
Pluto's Amazon Battle Trailer
March 10
Game Project @ Pontus Media
February 21
A glimpse at Greenscreen technology
January 9
Tribal Wars 1-11 available on DVD
2016

December 22
Amazon 3-D Figures Collection
December 17
Wallpaper!
November 29
Saramis is ready to see some action!
October 18
Over (Saphyra's!} Dead Body
September 8
Killed in Action Posters 1 & 2
August 12
Amazon 3-D Figures Available List
August 11
Scripts to Olaf for Antaris!
July 20
Safo joins the Amazon Warrior Team!
June 10
Amazon Payments
April 12
Shemina meets her fate at Olaf's Gate
2015

December 16
Meet Jane! who has joined the Amazon Team
November 27
Agent Raven is just too cool to die!
November 19
Agent Saphyra Trailer
November 11
Extended Youtube Teaser
October 21
Name this Amazon!
October 09
Bonus Photos
August 11
New Studio Setting (The girl really knows how to dress the set!)
February 10
Amazon Warriors now appearing on Tumblr!
February 3
Olaf's New Studio in Progress
January 6
Saphyra graces Scarlett's Message Board
2014

October 10
PAYSAFECARD for European Members
August 7
Free photos from Olaf's team of Amazon Warriors!
July 14
Thyarmis is put through her paces on this photoset!
June 10
Free Wallpapers! Come and get 'em!
June 1
Technical difficulties ... But that doesn't stop the photos from coming to us!
May 27
A new Amazon & more from Scarlett's Message Board!
February 9
Femmetroopers Teaser (Sorry! No longer available) But we have posters!
2013

December 19
Antaris! needs no introduction!
New Site
is up and running!