Amazon Message Archive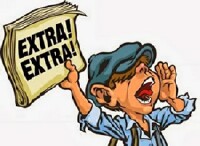 Olaf's Pre-Christmas Gift!
Hereīs a little pre-christmas gift to all who like my work and give me the opportunity to live my passion!
I put up ARROW SHOOTOUT 1 for free in the "special offer" section of my site!
Starring: Melena (aka Mia Mane), Talanis, Askara and some more girls!
Link: https://www.sexy-amazons.com/trailer-details/02522a2b2726fb0a03bb19f2d8d9524d
For those who are still hesitating to create an account itīs also available on vimeo:
Link: https://vimeo.com/306152801
Enjoy and have fun!
Olaf