Amazon Message Archive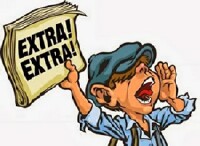 February 3,2015
Also IŽd like to show some pics from the building site in my studio!
The outer walls have been finished just today, so on friday weŽll start with the finetuning...
It will still take a lot of time and money until the whole thing is finished, but the first (and most expensive) step is now done!
The blank walls are also a nice background, isnŽt it?
So what about another meeting with our henchgirls...?!
We keep rockinŽ!
Olaf & Team
Promotional Site
Video Purchase