Amazon Message Archive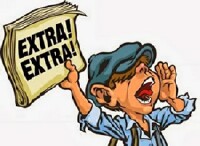 October 10,2014
In Other News:
Upcoming new payment method for our european customers: PAYSAFECARD!
It is a payment system which allows you to pay completely anonymous.
You can buy "PAYSAFECARD" vouchers in many supermarkets, fuel stations or on the internet at: https://www.wertkartenverkauf.com
The page is available in deutsch, english, francais, espanol, polski, italiano, portugues!
Just choose your language on top right of the page!
The system is not yet running, but we are in the last phase of testing. I will drop a note here as soon as it is working!
Sincerely
Olaf & Team
Promotional Site
Video Purchase