Amazon Message Archive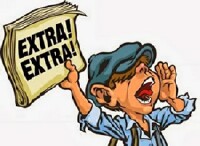 June 1,2014
Hi @ all!
Due to a technical issue I am temporarily not able to put out the new updates.
There are 3 videos and a photoset ready for release, but sadly I have to wait till my technician has done his fuc*ing job!
To shorten your waiting time, here are some screenshots of the upcoming movies:
Mia and Russlana in "MUTUAL IMPALEMENT":
Antaris and Suri in "LAST GOODBYE":
Zenobia, Rena, Mia and Fantine in "LEIKH-SHAAR - READY TO STRIKE":
Also there´s a photoset in the pipeline:
"TRIUMPH & DEMISE" with Russlana and Mia!
Best Regards
Olaf & Team
Promotional Site
Video Purchase