Amazon Message Archive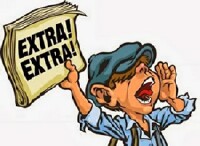 May 27,2014
Hey ho!
A new model has joined our amazon tribe!
Here are some pics from our first shooting.
Yes, she will do videos as well, but still hesitates to act topless in videos.
However, I like her charisma and I hope to shoot her again soon!
We have not yet found a name for her... any suggestions?
here´s the pic in full solution:
(And from Scarlett's Message Board)
Hey folks!
Here are some pics from our last shooting!
Have fun!
Yours
Olaf & Team