Amazon Message Archive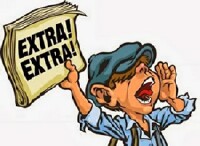 Dear friends of AMAZON-WARRIORS,
our new site is now up and running for around 2 months and IŽd like to get some feedback from your side...
Was it worth the effort?
Is there still something you are missing?
Please take the time and let me know you likes & dislikes of our new page!
This helps us to become better!
Here are some free pics for the wallpaper-collection:
ANNOUNCEMENT:
As the actual site requires a "login" I am going to release another website soon!
This one will be free and will show pics and trailers as well as a newsticker to show you all the activity behind the doors.
Yours
Olaf