Amazon Message Archive

Daydreams 1
Hooray!
Here´s another custom video that I just finished!
THYARMIS is a hitwoman and gets the order to kill ANTARIS - her long time enemy.
She sinks back in her office chair and dreams about how to kill Antaris...
The first 6 minutes of the movie is dedicated to the customer´s silk blouse fetish, but the movie is about 18 minutes overall.
The next 3 minutes are for all who love a brutal fistfight with highheeled girls,
until at 09:05 one of them pulls a knife to bring the fight to a decision.
After a brief knifefight there is a clear winner, stabbing her opponent in breasts and belly and back multiple times.
After the loser goes down she´s shown writhing and moaning in agony for several minutes until she´s finished off by a final knife thrust in her heart.
Then Thyarmis wakes up - it was just a daydream.
But she enjoyed it so much that she closes her eyes again... prepare for part 2 coming soon! ;-)
Producer: TITANEIA Customs Time: 17:55 Full HD JUL 2018
Starring Models: ANTARIS, and THYARMIS
Keywords: modern, knife, sexy, silk, blouse, leggings, highheels, boots, stabbing, belly, punching, kicking, hand to hand, breast, blood, agony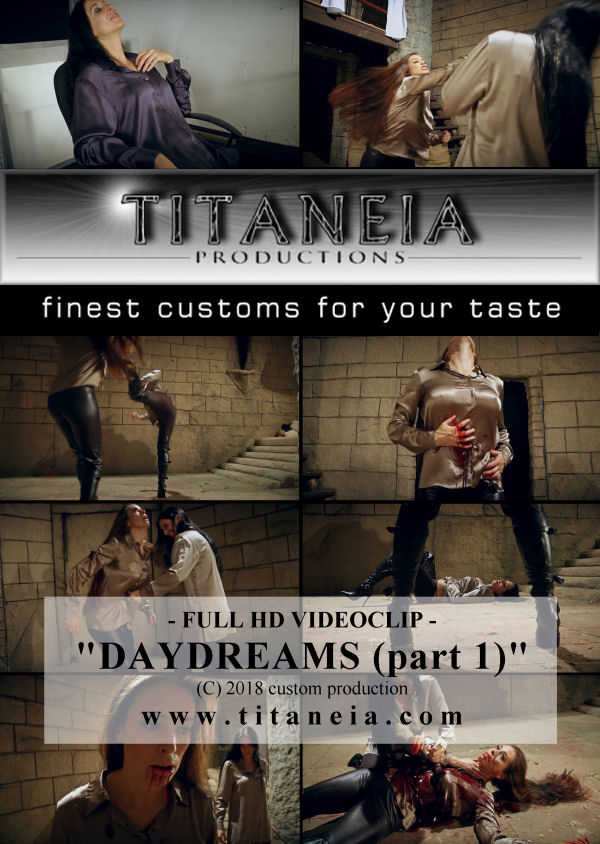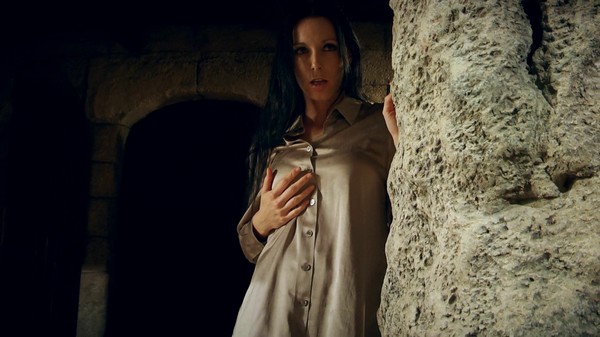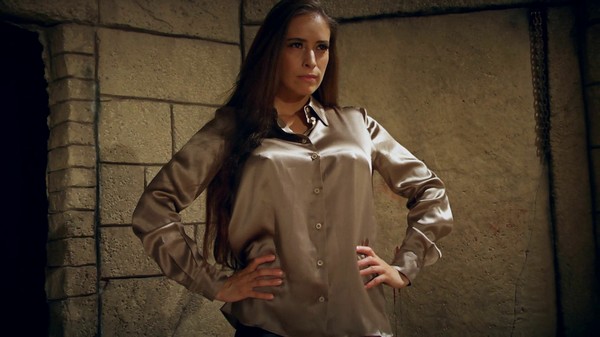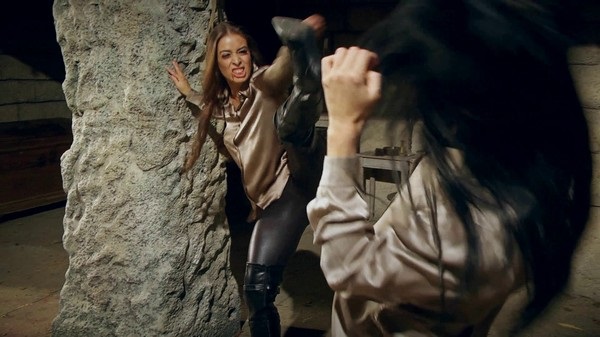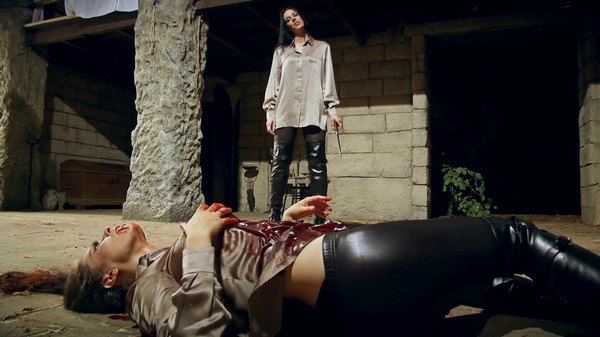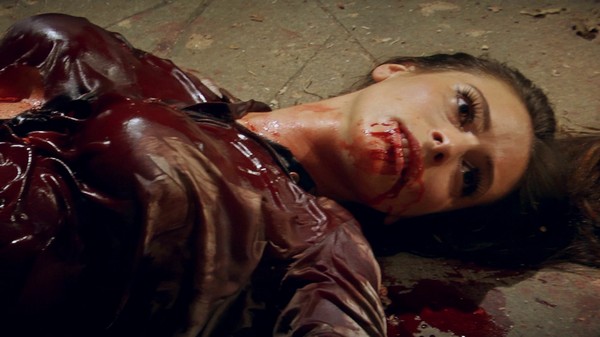 Have Fun!
Olaf & Team